Team Yoast
Over the past few years, team Yoast has shown tremendous growth; we're currently a team of more than 100 people. While growing we highly value equality, inclusiveness and diversity. We're making Yoast together. Curious who we are? Get to know us here!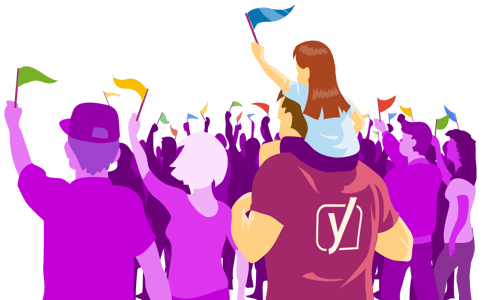 Who are all those people?
---
About Yoast
Yoast consists of a rapidly growing team of internet enthusiasts. We're a start-up with a very good international reputation when it comes to SEO and website optimization. Multiple times per week we publish free SEO and/or web development related articles on our blogs. We organize MeetUps and speak at conferences.
At Yoast, we are very community-minded and highly value Open Source. We provide both free and paid plugins for WordPress, Drupal, Magento 2 and TYPO3, and are always looking to expand our field of work. Besides software, we sell online (SEO) courses in our Yoast Academy.
Our company is continuously in development. We create a lot of new products. Next to ongoing improvements of our Yoast SEO plugins, we publish courses on a frequent basis. The development of new products is mostly done internally and is a real team effort. Our team consists of authors, illustrators, marketeers, developers, and researchers. Together, we build new innovative SEO products!