Free SEO training: SEO for beginners
Get a solid understanding of SEO and how search engines work
Filled with quick wins to make your site rank higher in Google
Plus: get tips to let the Yoast SEO plugin do the essential technical work for you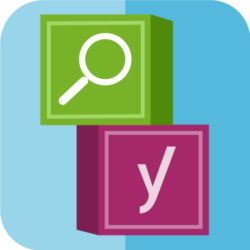 SEO for beginners training
Free
Find out what SEO is and what Google does
Get tips for quick wins to improve your site
Teaches you about the content and technical side of SEO
Easy access through MyYoast and Yoast SEO academy
Yoast SEO Premium + Academy
Unlock access to all Yoast SEO academy courses
Also includes the Yoast SEO Premium plugin
Be first to get new features & tools, before everyone else
Learn to do SEO yourself
Improve your rankings right away
Already know about the elements of SEO? If you want to become a real SEO expert, check out Yoast SEO Premium + Academy. Find out all about Keyword research, SEO copywriting, Technical SEO and more!
What topics are covered in this free SEO for Beginners training?
Introduction to SEO This chapter lays the foundation for everything you'll ever do in SEO. You'll find out how search engines work, how they see your website and how the Yoast SEO plugin can help you rank higher.
The content side of SEO

What people type into Google to find your website (Keywords) We cover the basics of keywords. You'll find out what they are, why you should use them, and how the Yoast SEO plugin helps you optimize your texts for your keywords.
What kind of texts rank high in Google (SEO copywriting) To be liked by Google, your texts need to be original, readable and findable. We'll look into these concepts and give you actionable tips.
How Google finds its way on your website (Site structure) We'll show you examples of great site structure and how the plugin helps you build an intuitive structure for your own site.

The technical side of SEO

How you might be blocking Google from your website (Crawlability) Without even knowing it, you might be blocking Google from entering or indexing your site. We'll show you how to check that, and then roll out the red carpet for search engines.
One way to stand out in the search results (Rich results) Sometimes, Google shows more than just a regular search result. When you get to see ratings, images, location, videos … they're called 'rich results'. We'll give a brief introduction into what they are and how to get them for your site.
---
This free SEO training is for you if …
You want to

rank higher

in Google, Bing or Yahoo

You want to

join the conversation

on SEO with your colleagues or boss(es)

You want to take an SEO crash course on the 

first principles

of search engine optimization

You own or maintain a

website

– doesn't have to be on WordPress

You use the Yoast SEO for WordPress plugin

, or you don't (but we recommend you do get the Premium or free plugin)
---
Check out our other free courses too!
Currently, we offer the following free Yoast SEO academy courses. 
SEO for beginners training
Learn the basics of SEO and get quick wins to make your site rank higher.
Yoast SEO for WordPress plugin training


Learn about how to set up and use the Yoast SEO for WordPress plugin so it makes SEO even easier.



WordPress for beginners training
Learn the ins and outs of creating and maintaining a WordPress website.
Block editor training
Learn how to create block-tastic content with the WordPress block editor.
Structured data for beginners training
Learn how to get attention-grabbing rich results that stand out in the search results!
---
Want to become an SEO expert?
Our free SEO courses are just the tip of the iceberg. Yoast SEO Premium helps you optimize all aspects of SEO. Want to know what articles your readers are dying to read? Use our keyword research training to come up with your very own content strategy. Want to learn how to write awesome copy that ranks? Our SEO copywriting training can help you write texts that will be a breeze to read for readers and search engines alike! 
What is included in this free SEO training?
You get unlimited access to all of this course content, for free:
2 hours of instructional

videos

, sliced into 20 bite-sized clips

Quizzes

to train what you've learned

PDF files so you can easily check the tips again while working on your website

Incl. your cheat sheet

with SEO vocabulary
Do you want to take an even deeper dive into the world of SEO? Check out Yoast SEO Premium to learn all about keyword research, SEO copywriting, structured data, and more!
---
Who teaches this training?
All content for this course is created by the SEO experts at Yoast:
They're the creators of the #1 SEO plugin for WordPress worldwide

Companies such as Facebook, eBay, and The Guardian rely on Yoast for their SEO strategies

You'll also get a few videos by Joost de Valk

, founder of Yoast and a renowned authority in SEO, who shares his knowledge on international conferences all year round.
---
Show off your SEO skills with a certificate and badge
Once you've finished the training, you'll get a certificate and a badge you can display on your website. The badge only appears when you've actually completed the course, so not just anyone can use it. Add the certificate to your resume, your LinkedIn profile or use it to get that raise you deserve.
---
How much time do I need for this free SEO training?
You can watch all videos in under 2 hours. Are you new to SEO and willing to dig in deep? Then you'll be a budding SEO expert in 12 to 16 hours. Are you acquainted with some SEO principles? Then obviously, you'll complete the course faster. You set your own pace for this training. You have unlimited access: take as much time as you like.
---
Check out our other SEO training courses
Looking for more advanced training? Check out our Yoast SEO Premium!
---
Why believe what we have to say? Our students have plenty of nice things to say about the free SEO for beginners course as well!
---
As a complete noob developer, I regarded most SEO as blackhat tactics employed by evil, rat-like creatures who were destroying the internet. The Yoast SEO For Beginners course pulls back the curtain, and clearly explains the necessity, relevance and utility of properly-applied SEO. At the same time, it continually stresses the importance of strong content as the core of your SEO strategy, above all else. With this balance, the course manages to be both educational and encouraging. I highly recommend the course for all my noob brethren. And sistren.

Jack Bleiler – Pigsgorge
---
I definitely come away from this course believing that I much better understand the inner-workings of SEO – how it functions, what Google is looking for and why, and how to achieve maximum readability and usability on each of the websites I am writing for. Breaking it down as you did made the information easy to retain, and now I have a comprehensive SEO Manual to keep at my desk for those times in the future when I may need a little reminder. Lynn Tall – Rugadvocate
---