YoastCon
Celebrating 10 years of Yoast
First-hand tips from world-class experts
Instant SEO knowledge
A great opportunity to meet a ton of interesting people
YoastCon 2020

Get ready for a private and exclusive SEO & Online Marketing conference. This edition of YoastCon will be a special, invite-only edition celebrating Yoast's 10-year anniversary together with our dearest fans in our hometown Wijchen on 24 April 2020,at the Mozaiek theatre. You can't miss this! Do you want to join? There is a way you can get in too!
Of course,
Marieke van de Rakt
and
Joost de Valk
will be speaking. And, our very own SEO genius
Jono Alderson
will climb the stage! Find out who else will be
speaking at YoastCon
. Doors are open from 8:30AM and we will start at 9AM, we will end the day after drinks at 6PM. We will add more information about the program soon.
Looking for more information about the venue, tickets, transport, hotels, and more? Check out our FAQ page!
Read all about the previous YoastCon's: YoastCon 2019, Yoastcon 2017 or Yoastcon 2015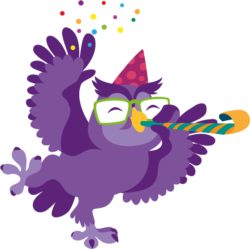 A taste of YoastCon 2019
YoastCon 2019 aftermovie
YoastCon 2019 took place on 7-8 February 2019 in De Vereeniging in Nijmegen, The Netherlands. This time it was a two-day conference, unlike 2015 and 2017.
YoastCon 2017 aftermovie
YoastCon 2017 was the first time we hosted YoastCon in the beautiful venue that is De Vereeniging in Nijmegen, on the 2nd of November 2017.

YoastCon 2015 aftermovie
Wednesday the 27th of May 2015, Yoast hosted YoastCon for the very first time, in de Lindenberg in Nijmegen: YoastCon 2015.