Yoast SEO for Shopify
The most popular SEO tool in the world, now for Shopify.
Drive more traffic to your online store
Easy and quick SEO optimization
Stand out in the search results and Google Shopping
Learn growing your online store with the Yoast SEO academy
Yoast SEO is functional in 27 different languages
$29 / per 30 days (14 day free trial)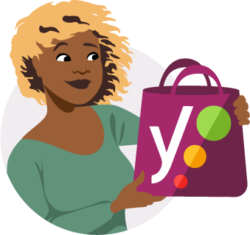 What does the Yoast SEO app do?
Yoast SEO makes doing SEO for your online store easy. It makes sure your online store meets the highest technical SEO standards, without you having to do a thing. And it guides you with making your product pages and blogs findable and easy-to-read.
---
Let's have a closer look at Yoast SEO for Shopify
Read on to find out exactly how it can help you to compete, and to learn about all of the additional SEO features we add to your site!
Create SEO-friendly product pages and blogs
Get real-time help from the SEO and readability analysis to create product pages, blogs, and collections that rank in the search results. The colored bullets quickly show how and where your content can be improved.
Product pages and blogs require different requirements. The analyses of Yoast SEO offers a readability and SEO analysis specific to both product pages and blogs.
Easily optimize content for keyphrases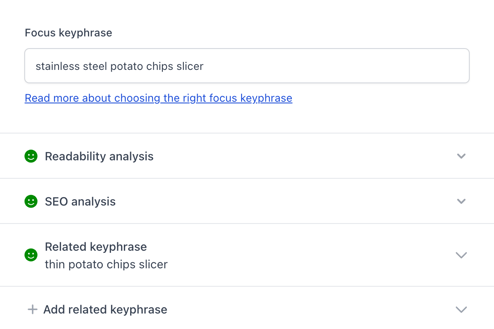 Get help with optimizing your posts for the desired keyphrases more easily. Yoast SEO can recognize related keyphrases, synonyms of keyphrases, and different word forms of your keyphrases*. This lets you write more naturally and makes it easier to improve your content for audiences and the search engines.
*Available in 27 languages (English, Dutch, German, French, Russian, Italian, Spanish, Swedish, Portuguese, Polish, Arabic, Hebrew, Hungarian, Norwegian, Turkish, Czech and Indonesian)
Boost your organic visibility with automatic structured data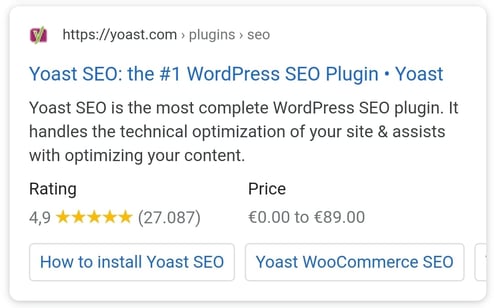 Yoast SEO automatically adds important structured data that helps Google understand what your website is about. Adding structured data is one of the most effective ways of getting your site noticed by search engines and increases your chances on getting rich results in Google Shopping.
Be confident your products look good in Google and on social media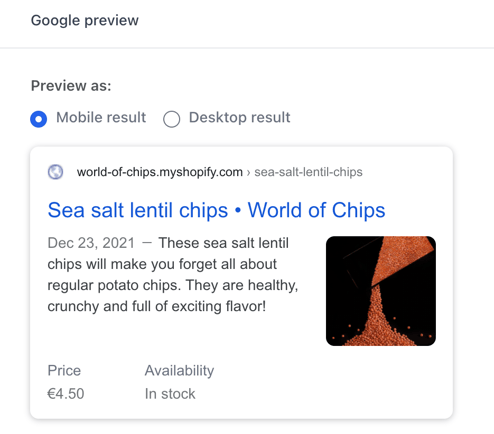 The Google and social previews helps you visualize what your products and posts look like on Google or when they get shared online. This gives you the opportunity to optimize it to its fullest and stand out on all social media channels!
Get access to the Yoast SEO academy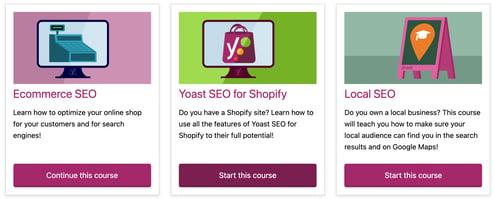 Become an SEO expert yourself by learning for our expert courses and fun quizzes. If you buy Yoast SEO for Shopify, you get access to 7+ actionable courses with topics as ecommerce, keyword research, copywriting, and technical SEO.
24/7 Premium support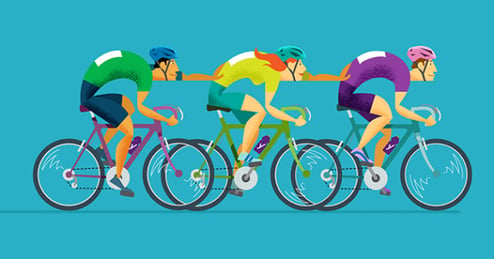 Get 24/7 access to Yoast customer support. Contact us easily to get help, advice or a troubleshooting from our expert team. The Yoast support team is waiting to get you started or debug your site.
Buy Yoast SEO for Shopify
Unlock powerful features and much more for your Shopify site with the Yoast SEO app!