Core values
At Yoast, we're working together to make the web a better place. We believe in collaboration, sharing knowledge and making work fun and meaningful. We highly value equality and inclusiveness. On this page, you'll read all about our core values and how we live them.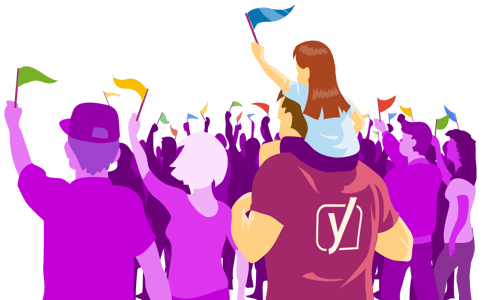 Our mission is SEO for everyone: We empower everyone to make an understandable & findable website, through SEO tools and training.
Making the web better
The internet is growing and more and more websites appear. As it grows, it changes. Yoast assists and educates all website owners and creators to make the best content they can and, thereby, give their users exceptional experiences. We're here to make sure the web is honest, fast, and accessible for everyone and in every location. User-friendliness is super important!
In addition, we make sure everyone can access, use, participate in or improve our software, by making its source code open. Also, by merging all of our courses in Yoast SEO Premium, we aim to help people to really understand SEO and set up good websites. Read more about how we can make the web a better place in this interview with our founder Joost de Valk and the former CTO Omar Reiss.
---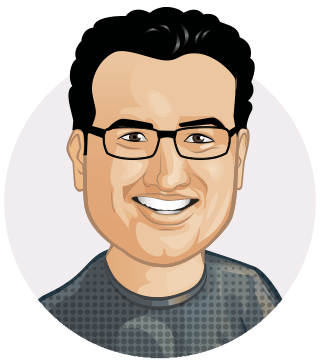 "A better web is a web that levels the playing field and that's usable for everyone."

— Joost de Valk, Founder
---
Collaboration and sharing knowledge
We believe that sharing knowledge and receiving feedback allows everyone to improve as a collective. That's why we commit to developing open-source software. But that's not all. Our mission is SEO for everyone, and because of that we also share loads of knowledge on SEO through blog posts, training courses and more. In addition, we love organizing and sponsoring (online) conferences around the world, which is an amazing way of sharing knowledge and having fun at the same time!
Also internally, we make sure to have open communication channels and different teams work together. That way we can learn from each other as well. Many of us are an active part of the WordPress community and work on making WordPress better every day. We have our own WordPress core team that devotes almost all of its time to the open source software. But we also host several webinars and podcasts every month, to share our knowledge on SEO and talk to other experts. These can be attended (or listened to) by anyone, for free.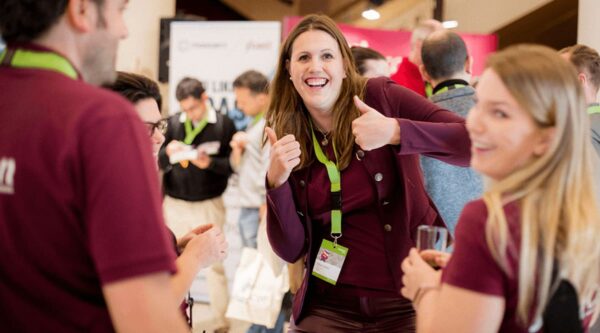 ---
Equality & inclusiveness
Yoast believes in equality over differences. Within our company, we make sure everyone has the same opportunities to advance and make an impact. But we also strive for equal chances in search results. Whether you're a local restaurant or an internet giant. Everyone should have the opportunity to rank with their website.
Because we value equality and inclusion, we decided to raise our Yoast Diversity fund. This fund was created to increase the diversity of speaker line-ups at tech conferences. By removing the financial barrier that can prevent someone from being able to attend or speak. Currently, lots of conferences take place online. So now, the Yoast Diversity fund sponsors WordPress projects that contribute to the diversity of our community.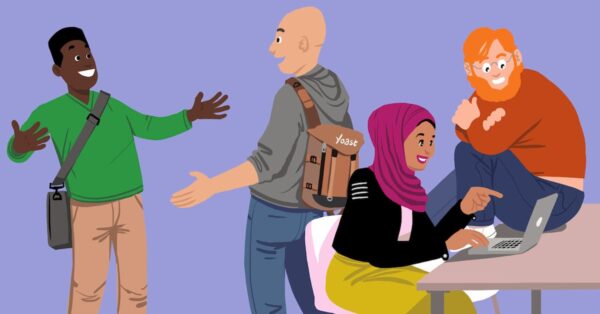 ---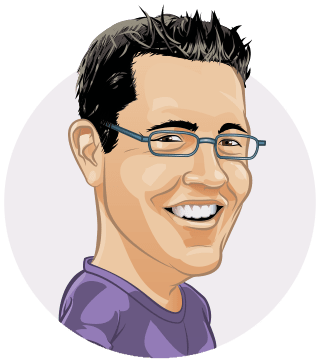 "I am committed to providing a friendly, safe and welcoming environment for all regardless of gender, sexual orientation, disability, ethnicity, religion, preferred operating system, programming language, text editor, pineapple on pizza preference, or any other metric."

— Taco, Head of Relations
---
Work should be fun and meaningful
Yoast started out as a hobby, as something fun. So we keep on investing in a positive and fun work environment. We're convinced that if you take good care of your employees, your employees will go the extra mile for you and also take good care of you. Helping people improve their websites means a lot to us, but we're giving our meaningful work a twist by giving our employees free volunteering days and by organizing many internal events, such as pub quizzes, LEGO building days or (virtual) cooking sessions. We also have a lot of fun Yoast goodies!
What's more? We have our monthly moment of celebration, in which we celebrate everything worth celebrating! But with "work should be fun", we also mean having excellent working conditions. And lastly, we give everyone a chance to learn & develop by attending conferences, which is both fun and meaningful!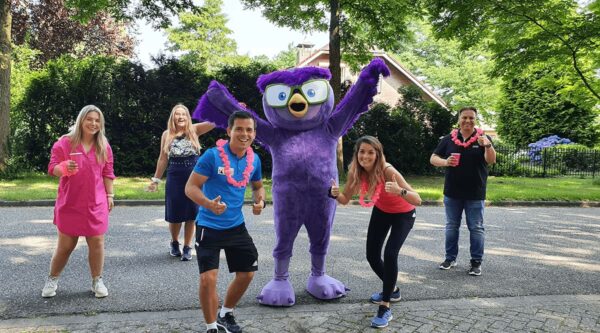 ---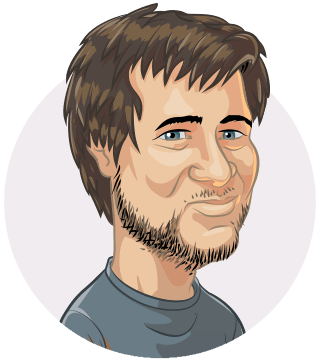 "The real fun is in meaning."

— Omar Reiss, former CTO
---
Ensure quality by being our own customer
Our plugins and training courses help site owners work on their SEO. And because SEO is an essential part of every website's marketing, we also practice it ourselves. That's why we use our own plugins on yoast.com and use our training courses to onboard new colleagues.
Before we release new courses or features, we always make sure they are tested by multiple users. Using and testing our plugin gives us the advantage of being our own customer and working with our products on a daily basis. Which helps us think of new improvements and find any pain points that can be improved on. That way we can ensure quality and offer you products that we always stand behind.
---
Sustainability
We believe that resources are valuable and should only be used if really necessary. In the end, we are all responsible for the environment and so is Yoast as a company. We'd love to share some examples of what we are doing at the Yoast office to reduce our ecological footprint. We've installed solar panels and we have an awesome facility team that drives an electric car and always thinks of ways to reduce waste. Lastly, we encourage our employees to use bikes or public transportation.
But we also think of those that don't live close to the office. That's why we are an advocate of hybrid working. Hybrid working means you could work from your own location, so there's no need to travel to get to work every day! Besides paying attention to sustainability in the office, we also do our best to stay efficient on the web. In this blog post you'll find our tips for an eco-friendly website.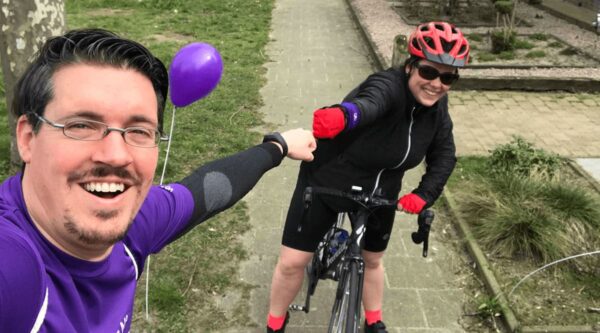 ---
Making money does not come first
Of course, we need to make money in order to do all the awesome things we want to do. Making money isn't a bad thing in itself. But money should never be the only reason for a certain decision. You're probably wondering how we bring this one into practice. Well, did you know that our free plugin already contains the most essential features? Premium is an upgrade with extra features that save you time and money, but everyone can profit from the benefits of our free version!
At the same time we offer free courses and blog posts, also accessible to everyone. But besides offering a lot of free stuff we also love contributing to the communities around us. That's why Yoast sponsors many WordCamps and local sports clubs, supports local entrepreneurs and it's why we have a special grant called the Yoast Care fund. Read all about our community involvement.
---
Hup hup hup (Dutch for: Go go go)
"Hup hup hup" is a saying in Dutch, which is similar to "go go go" in English! What we mean by this core value is that our company is agile and flexible. We can move and decide really quickly. We are constantly changing and adapting to changes within Google, WordPress and society. A good example of this mentality is that we're improving our plugins constantly. By keeping a close eye on what's happening in SEO, we can add relevant features to our products quite quickly. Which also helps our users stay on top of the latest changes in SEO.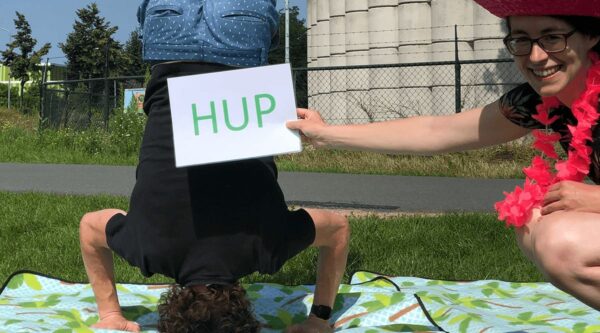 ---