Yoast's core values
At Yoast, we're working together to make the web a better place. We believe in collaboration, sharing knowledge and making work fun and meaningful. We highly value equality and inclusiveness.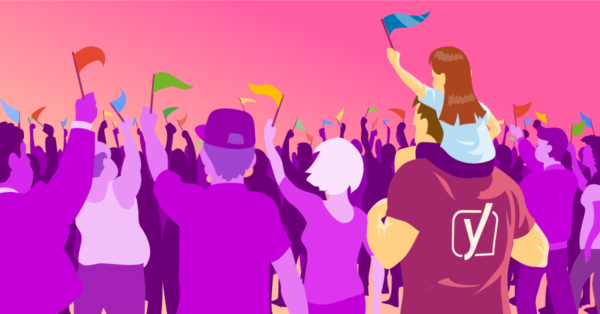 Mission:
Our mission is SEO for everyone: We empower everyone to make an understandable & findable website, through SEO tools and training.
Core values:
To achieve our mission and help equalize people's chances of success online, we've set up core values we keep in mind with every decision we make. Here they are:
1. Making the web better
The internet is growing and more and more websites appear. As it grows, it changes. We assist and educate all website owners and creators to make the best content they can and, thereby, give their users exceptional experiences.
2. Collaboration and sharing knowledge
We believe that sharing knowledge and receiving feedback allows everyone to improve as a collective. We commit to developing Open-source software. We're passionate about making WordPress better and more accessible. Giving back to the community entails more than solely WordPress. It also means giving back to the place we live in.
3. Equality & inclusiveness
Yoast believes in equality over differences. We're making the company Yoast together. We welcome a diverse mix of individuals, and we strive to make sure everyone feels they have the same opportunity to advance and make an impact. Also, we strive for equal chances in the search results. Whether you're a local restaurant or an internet giant.
4. Work should be fun and meaningful
Yoast started out as a hobby, as something fun. So we keep on investing in a positive working environment. We're convinced that if you take good care of your employees, your employees will go the extra mile for you and also take good care of you.
5. Ensure quality by being our own customer
Our products are only good enough if we use them ourselves.
6. Sustainability
Resources are valuable and should only be used if really necessary.
7. Making money does not come first
Of course, we need to make money in order to do all the awesome things we want to do. Making money isn't a bad thing in itself. But money should never be the only reason for a certain decision.
8. Hup hup hup (Dutch for: Go go go)
Our company is agile and flexible. We can move and decide really quickly. We are constantly changing and adapting to changes (within Google, within WordPress and within society).
Read more about Yoast