SEO for a new website: the very first things to do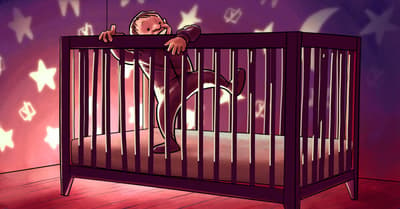 How does a new website start ranking? Does it just magically appear in Google after you've launched it? What things do you have to do to start ranking in Google and get traffic from the search engines? Here, I explain the first steps you'll need to take right after the launch of your new website. Learn how to start working on the SEO for a new website!
First: you'll need to have an external link
One of my closest friends launched a website recently. After my friend launched her website, she celebrated and asked her friends, including me, what they thought of her new site. I love her site, but couldn't find her in Google, not even if I Googled the exact domain name.
My first question to my friend was: do you have another site linking to your site? And her answer was 'no'. I linked to her site from my personal site and after half a day, her website popped up in the search results. The very first step when working on SEO for a new website: getting at least one external link.
Why do you need an external link?
Google is a search engine that follows links. If it finds a link to your page on another website, it can follow that link and crawl your page. Google found my friend's site because I put a link to one of her pages on my personal site. When Google came around later to crawl my site, it followed that link and crawled her site too. Soon after that her site started to show the site in the search results.
It is possible to get your site indexed by Google without having an external link — but 'indexed' is not the same thing as 'ranking'. By getting an external link, not only will Google crawl and index your site, it will also attribute some extra value to it based on the value of the website where it found the link. And that value is what will get you ranking.
So getting a link from another website can help your SEO a lot! But not just any links will do. Links from quality sites and articles about related topics are more powerful. Meanwhile, links from low quality websites, directory pages and social media have less weight. Aim for quality and relevance!
Read more: What is Googlebot? »
Next step: check (or tweak) your settings…
After that first link, your site probably will turn up in the search results. If it doesn't turn up, it could be that the settings of your site are on noindex or is still blocked by robots.txt. If that's the case, you're telling Googlebot not to index your site.
Pages you don't want to pop up in the search results ever? Those should have a noindex. But you probably don't need to noindex many pages (if any at all). If you want your pages on Google, that means you don't want those pages set to noindex. Sometimes developers forget to turn off things like this after they finished working on your site, so it's worth checking.
If you do ever need to set a page to noindex, Yoast SEO can help you set it up easily.
Keep reading: How to get your new WordPress website indexed »
Important third step: keyword research
My friend's site now ranks on her domain name. That's about it. She's got some work to do to start ranking on other terms as well. When you want to improve the SEO for a new website you have carry out some proper keyword research. So go find out what your audience is searching for! What words do they use?
If you execute your keyword research properly, you'll end up with a long list of search terms you want to be found for. Make sure to search for those terms in Google yourself. What results are there already? Who will be your online competitors for these search terms? What can you do to stand out from these results?
Read on: Keyword research: the ultimate guide »
And then: write, write, write
Then you start writing. Write about all those topics that are important to your audience. Use the words you came up with in your keyword research. You need to have content about the topics you want to rank for to start ranking in the search results.
Keep on reading: How to write high-quality and seo-friendly blog posts »
But also: improve those snippets
Take a look at your results in the search engines once you start ranking (the so-called snippets). Are those meta descriptions and the titles of the search results inviting? Are they tempting enough for your audience to click on them? Or should you write better ones?
Yoast SEO helps you to write great titles and meta descriptions. Use our snippet preview to create awesome snippets. That'll really help in attracting traffic to your site.
Read more: The snippet preview: what it means and how to use it? »
Think about site structure
Which pages and posts are most important? These should have other pages and posts linking to them. Make sure to link to the most important content (we call this your 'cornerstone content'). Google will follow your links, the post and pages that have the most internal links will be most likely to rank high in the search engines. Setting up such a structure is basically telling Google which articles are important and which aren't.
Our text link counter can be a great help to see if you're linking often enough to your most important content. If you get our Premium plugin then you'll get internal linking suggestions too, as well as access to our SEO workouts to help you set up (and maintain) a good site structure.
Keep reading: Internal linking for SEO: why and how »
Finally: do some more link building
Google follows links. Links are important. So get the word out and start link building! Reach out to other site owners – preferably of topically related websites – and ask them to write about your new site. If Google follows multiple links to your website, it'll crawl it more often. This is crucial when you do the SEO for a new website, and will eventually help in your rankings. Don't go overboard in link building for SEO though, buying links is still a no-go!
Read on: How to learn SEO: A guide for all backgrounds »
Coming up next!
Event

October 04, 2023

Team Yoast is at Attending, Organizing Yoast Contributor day 2023 - October edition! Click through to see who will be there, what we will do, and more!

See where you can find us next »

SEO webinar

12 October 2023

Stay ahead of the curve in the fast-evolving world of e-commerce & explore key trends & emerging opportunities. Register for "E-commerce Trends 2023" now!️

All Yoast SEO webinars »