Audience research: how to analyze your audience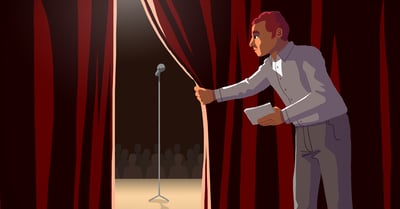 To write appealing copy for your audience, you need to know them. Who are those people that read your stories? Who are the people that search for the terms you want to be found for? Where do they come from? How old are they? What are they interested in? And how will you be able to reach those people again? In this post, I'll help you with researching and analyzing your audience, as this is essential for SEO.
Why is audience research important?
If you don't know much about your audience, it can be quite hard to write texts for them. Should you write texts that are difficult or very easy to read? Which topics will interest them the most? Which search terms do they use? What blogpost will make them come back to your site? These questions are especially important if you want your audience to become regular visitors of your website or if you want them to buy something in your online shop. If you know a lot about your audience, it will be much easier to adapt your texts to your audience. As a result, you'll become more successful in selling your stuff and gaining those return visitors.
How do I analyze my audience?
There are several ways of analyzing your audience. We've listed the ones we like to use below. To really get to know the people who come to your website, we'd advise using all these different ways of analyzing.
1. Google Analytics
The best way to start analyzing your audience is by using Google Analytics. Google Analytics will tell you at what time a day your audience is on your site; where they're from (at least from which country); which pages they like most and whether they use a desktop or a mobile device. That's all valuable and usable information.
Closely monitor which pages and blog post generate much traffic and investigate possible patterns. Perhaps posts about a certain topic generate a lot of traffic, while posts about other topics don't get many visitors. Use that information when choosing the topic of your next blog post.
2. Facebook Insights
Google Analytics can tell you a lot about the visitors on your website, but if you want to know more about the people you reach on Facebook you'll need to use Facebook Insights. Check which posts get many views and which posts don't get attention from your audience. Experiment with buying ads on Facebook too. Read all about Facebook Insights in Michiel's post. Of course, every social media platform has its own analytics (we've also written about YouTube Analytics, Twitter Analytics and Pinterest Analytics). Monitor the analytics of the channels you use on a regular basis.
3. Surveys
A great way of getting to know your audience is to have them fill out an online questionnaire. In a survey, you can ask them anything you want. You can, for instance, set up a survey that pops up when someone enters your site or you can send a survey invitation to your newsletter subscribers or to the buyers of your products. There are lots of packages that allow for online questionnaires. We have used Polldaddy.com in the past. They offer a free account, which will suffice for most small companies. What I really like about Polldaddy is the way they instantly present their results. They show frequencies and percentages in an easy to grasp format.
Remember that most people do not participate in online surveys. Still, if your audience is large, you'll easily get a decent amount of people to fill out your questionnaire. To get more participants you can always try to win them over by raffling a nice incentive among the respondents.
Please note that it's always a certain group of people that'll be willing to fill out a survey. That group is highly selective and not representative for your entire audience.
4. Talking to your audience
Just having a conversation with a part of your audience also remains a great way to find out more about them. In an online questionnaire, you can ask a lot of people about your product, but their answers will probably remain shallow. If you're able to really talk to some of the people from your audience in person, that could help you to get a better idea about who your audience are. Ask them what they like best about your website, your products, or your blog posts. Ask them why they come back to your website. Invite them to talk about their experience and don't be scared of some criticism.
If I'm at a WordCamp or a congres somewhere and I encounter people using our Yoast SEO plugin, I always like to ask them what they appreciate most about our product. It helps me to understand our users. And, by understanding our users, we're better able to anticipate upon their needs. If we know which features in Yoast SEO they like best, we should optimize or expand those features for sure.
5. Comments
If you want to analyze your audience and find out what kind of people it consists of, you should analyze the comments on your blog post. What are people saying about you or about your post in the comments below your articles? Which aspects of your blog post are they talking about in their comments? Which topics are so important to them, that they are willing to engage? Analyze comments on your website, and don't forget to monitor comments on social media either!
Conclusion: analyzing is hard
Researching your audience can be a tough nut to crack. Google Analytics and the analytic tools of the numerous social media platforms are useful but don't tell much about the intentions or desires of your audiences. Surveys are great, but as most people won't fill out an online questionnaire, the data aren't that valid and representative for your entire audience. Talking to your audience can bring useful insights, but you won't be able to have a conversation with all of them either.
All the different ways of analyzing your audience do add value in their own way though. Using them all will give you a clear impression of your audience.
Read more: An introduction to user research »