How to rank high in Google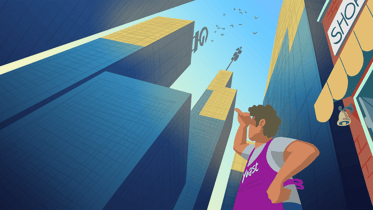 Want to know how to rank high in Google? You're not the only one. "Could you please write a post with a clear path on just what to do to rank high in Google?", "What should I do to make sure I'll outrank my competition?", "Could you write a clear, step-by-step to-do list on how to rank high in Google?". Although I completely understand these questions, answering them is really, really, really hard. It's almost as hard as ranking high in Google. However, in this post, I'll do my very best to answer this million-dollar question: How to rank high in Google? I'll give an honest – and lengthy – answer, but I'll also share some quick wins!
How to rank high? Be the best result
All SEO advice we give to the users of our plugin or the readers of our blog boils down to the same thing: just build a website that's awesome. Google wants to give a user the best result for a certain search query. If your SEO strategy is focused on being the best result, and creating the best website possible, you're probably on the right SEO-track.
Technical SEO must be flawless
Site speed is one of the factors that determine whether you get a good ranking in Google. While site speed was historically not the most important one, it's growing in importance more and more. A slow website will result in a slow crawling rate; Google takes longer to fetch pages on your site and therefore might take longer to index new content. Making your website faster is a relatively easy way to increase the chance of getting high rankings in Google. You can use the Speed report in Google Search Console to check whether your pages load fast or slow.
Working with WordPress
WordPress actually is an SEO-friendly platform, so most technical aspects are already covered. For all things that aren't, you can install the (free) Yoast SEO plugin for WordPress, which fixes some minor issues WordPress has. Installing the plugin and using the default settings already improves your SEO significantly. If you make sure to run all updates of our SEO plugin, all major technical SEO aspects will already be covered.
Working with Shopify
Shopify isn't known as the most SEO-friendly platform to work with. But it is one of the best ecommerce platforms out there. And with a little help from Yoast SEO for Shopify, you can have the best of both worlds. The Shopify app will make sure your site meets the highest technical SEO standards, so you can focus on optimizing your store and product pages.
Site structure is clear
A clear site structure improves your chances to rank in Google. Search engines, like Google, follow links. So, how you structure your website, and the way you internally link your pages to each other, is of vital importance. Pages that have lots of links pointing towards them will appear important to Google, while pages that don't have many links will be less significant to Google. Think of the structure of your website as a guide to Google, and therefore very important.
Content is still king
SEO copywriting is both a key element and a big challenge in every SEO strategy. As search engines crawl web pages, the content of your website should be fine-tuned to the – ever-changing – algorithms of search engines. In addition to that, you should aim for quality content, and write clearly so that your audience both enjoys and understands your website. And we know that readability ranks!
Read more: Rank tracking: why you should monitor your keywords »
How to rank: 5 quick-win tips
This post doesn't contain a step-by-step manual on how to rank high in Google. And I fully understand that people do desire such a manual. I am very sorry, but such a manual simply doesn't exist. That being said, I can give you some practical tips on how to improve your rankings!
1. Set realistic goals
Sometimes the keywords you're trying to rank for are just too competitive. If there are already a number of strong sites with quality content targeting the same keyword as you, it will be hard work to compete with them. If that's the case, you could consider aiming for more long-tail keywords instead.
2. Solve orphaned content
Orphaned content has few internal links from other pages or posts linking to it. Google will consider this type of content to be of less value. So, if an article is important to you, you should make that clear to both Google and your visitors. Link to that particular article from other relevant content. Linking to it from articles that generate a lot of traffic in the search engines will help Google and your audience get to your blog post.
If your site is on WordPress, you can identify your orphaned articles with Yoast SEO. Plus, you can now easily fix your orphaned content issues using our SEO workout too.
3. Tackle keyword cannibalization
Keyword cannibalism can occur if you optimize two (or more) posts for focus keywords that are too similar. For Google, it is hard to figure out which of these articles is most important. As a result, you could end up ranking low with both articles. Your internal linking structure could solve a part of your keyword cannibalism problems. Think about which article is most important to you and link to it from the less important long tail articles. This lets Google know which one to prioritize.
In many cases, the best way to solve keyword cannibalization problems is auditing and merging your content. Find articles that focus on similar search queries. If two articles both attract the same audience and basically tell the same story, you should combine them. Rewrite these posts into one amazing, kick-ass article. That'll improve your rankings and solve your keyword cannibalization problem. After all, Google loves lengthy and well-written content.
4. Improve your site speed
Speed is a crucial aspect of SEO. Google just likes fast websites, and so do users. You can improve your site speed through (better) hosting or by installing a caching plugin. Or, if you're feeling adventurous, by doing both. Read more about site speed in our article on how to improve your site speed.
5. Fix those Google Search Console errors
The Yoast SEO plugin integrates with Google Search Console. If you want to improve your SEO, start by solving the errors that Google Search Console found on your website. Read our posts on Google Search Console to get started.
Seriously Effortful Optimization is the best way to rank
SEO just is a lot of work. I cannot give you an easy answer to the question 'How to rank high?'. SEO is a long-term strategy, and it'll only work if that strategy focuses on creating an incredible website. As Google continues its quest to help users as best they can, you should focus on everything: awesome UX, flawless technical SEO, great content, good site structure. Our Yoast SEO plugin will help you optimize your website, making things a little bit easier for you. But you'll have to put a lot of effort into it for it to be successful. SEO just stands for Seriously Effortful Optimization. Good luck!
Go Premium and unlock these features!
Unlock these features and get free access to all of our SEO courses with Yoast SEO Premium:
Keep reading: How to become an SEO expert »
Coming up next!
Event

September 27 - 28, 2023

Team Yoast is at Sponsoring WordPress Accessibility Day 2023! Click through to see who will be there, what we will do, and more!

See where you can find us next »

SEO webinar

03 October 2023

Learn how to start your SEO journey the right way with our free webinar. Get practical tips and answers to all your questions in the live Q&A!

All Yoast SEO webinars »