How to become an SEO expert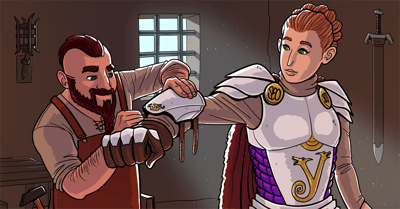 Do you want to make sure your site outranks your competition? Then you should learn the ins and outs of SEO and become an SEO expert yourself. Setting up a successful SEO strategy can be quite hard. Investing in your skills will definitely pay off though. After all, you yourself are the very best expert on your brand, your site, and your niche. So, how do you become an SEO expert?
Dive into SEO
Start reading. A lot. All the information you need is out there. We recommend reading our Yoast.com blog of course ;-). But also check out Moz and Search Engine Land. These are must reads if you want to become an SEO expert. Also, make sure to follow these SEO specialists on Twitter. There are many interesting SEO discussions on Twitter. Try to follow both companies, as well as individual SEOs to gain different perspectives. And join some Facebook groups on SEO. That'll give you lots of information too.
If you want to know more about what Google is up to, you should read SEO by the Sea. Bill Slawski checks out all the software patents of Google. This is a great tactic to learn more about the mysteries of the Google algorithm. Search Engine Roundtable is another great source if you want to know the ins and outs of what Google is up to. Search Engine Roundtable writes about every single test Google does. You won't miss a thing!
Pro tip: Try our new front-end SEO inspector! You can use the front-end inspector tool in Yoast SEO Premium to explore the SEO data, metadata and schema output for pages on your site. It's a great way to learn more about SEO. Have a click around and see what you find!
Too daunting? Check out a training
Learning SEO by reading all these (awesome) SEO blogs can be rather difficult and time-consuming. The information is mostly written for people who already know quite a lot about SEO. At Yoast, we also offer SEO basics, posts written specifically for people who just started out in SEO. Moz and Search Engine Land also have guides for people who just started out.
For those of you who want to learn SEO with a bit more help, Yoast developed several online SEO courses. We have courses that teach you:
We'll teach you how to tackle different aspects of SEO, step by step with lots of training videos, reading material, and many challenging questions. You can get access to all of our online courses with Yoast SEO academy Premium!
Two types of SEO experts
There are basically two types of SEO experts. The developers who learned marketing and the marketers that learned code. SEO has both technical aspects and marketing aspects. The technical aspects have to do with the indexing and crawlability of your website. The marketing aspects include content, site structure, and linking structure.
In order to be an all-around SEO expert, you'll need to know both sides of SEO. And these two sides are rather different. Marketing doesn't come naturally to most developers. That's a whole new ball game. And, for some marketers, the technical stuff can be terrifying. But don't despair: with the Yoast SEO academy Premium subscription, you'll get both your content skills and your technical skills up to scratch.
Read more: How to learn SEO: A guide for all backgrounds »
In short
Becoming an expert at something is never easy. But if you put in the time and effort, you'll be well on your way to SEO expertise. As we have seen, there are many ways to master SEO, and in the end, it'll pay off. So, think about the best way for you to learn SEO, and go for it!
Keep reading: Yoast Must Reads »
Coming up next!
Event

December 09, 2023

Team Yoast is at Attending, Organizing, Sponsoring WordCamp Ahmedabad 2023! Click through to see who will be there, what we will do, and more!

See where you can find us next »

SEO webinar

12 December 2023

Learn how to start your SEO journey the right way with our free webinar. Get practical tips and answers to all your questions in the live Q&A!

All Yoast SEO webinars »