Don't make your focus keywords too long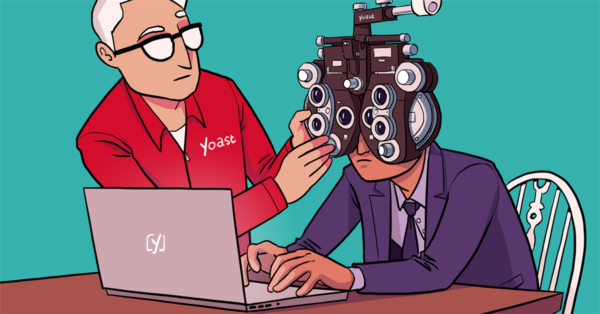 It can be a great strategy to focus on long tail keywords. But don't go overboard there. Trying to rank for very long keyphrases usually makes your text a terrible read. Why is that? And what should be your strategy for those long keywords? Let me tell you all about long focus keywords in this post!
Focus keywords and focus keyphrases
If you're using our Yoast SEO plugin to optimize your posts and pages, you're probably used to filling out your focus keyword. That's the word you want that specific post to be found for. A focus keyword hardly ever is a single word though. It usually consists of a few words: it probably should be called a keyphrase.
If you want your blog post to rank for the term [longtail keywords], you should optimize your post for that term. If you want it to be found for the term [keyword research tools], you'll optimize for that term. Choosing what terms you want to be found for is hard, and you'll need to do some proper keyword research to come up with those terms.
Read more: How to start with keyword research »
Why long keyphrases?
Using long keyphrases can be a great strategy. The longer the keyword you're optimizing for, the fewer competitors you'll have. Focusing on a lot of long tail (specific) keywords could generate lots of traffic to your website. Combining such a strategy with cornerstone content and a great internal linking structure is a very smart SEO strategy. Nevertheless, if key phrases become too long, the readability of your text will suffer.
Keep reading: How to incorporate cornerstone content »
Readability and long keyphrases
Optimizing your text for a very long focus keyword will jeopardize the readability of your text. I would strongly advise against the use of very long focus keywords: optimizing for more than 6 words is incredibly hard. Optimizing your text for a keyphrase like [keyword research tools that are easy to use] is very hard. If you want to use that exact phrase multiple times in your text, you'll need to make an effort. Furthermore, your text can easily become rather awkward, and seem overoptimized if you use such a phrase too often.
Google and long keyphrases
Google is very capable of recognizing longer keyphrases, even if the words are not in the exact same order. If you Google for [keyword research tools that are easy to use] you'll get these kinds of results: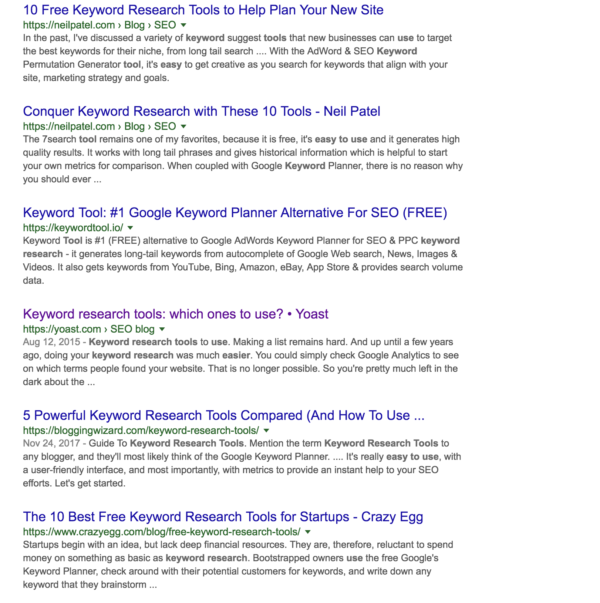 Google highlights words in the search query, and recognizes the words in the query, even though they're not in that exact order. In almost all cases, Google can do that. 
Use multiple focus keywords for those long key phrases
If you want to optimize for long key phrases, you should use the multiple focus keyword functionality in Yoast SEO premium. For example, if you want to rank for the keyphrase [keyword research tools that are easy to use], I would advise you to optimize your post for [keyword research tools] and for [easy to use]. If you optimize your posts this way, you make sure you're optimizing for all the specifics of your long tail focus keyword.
The multiple keyword functionality of Yoast SEO Premium enables you to focus on multiple aspects of a long tail keyword. The readability of your text will not suffer, and you'll still make sure you cover all the aspects of a long search term in your writing.
Of course, in the ideal situation, Yoast SEO would recognize the terms in the same way Google does. That's still work in progress though. In Yoast SEO Premium 7.8, we've released a new feature: synonyms. And in the next months, you can expect even more updates making our SEO analysis smarter and more advanced. These changes will help you to write awesome, engaging content that'll rank in the search engines. Read what's on the road map in Marieke's post.