What does Yoast SEO do?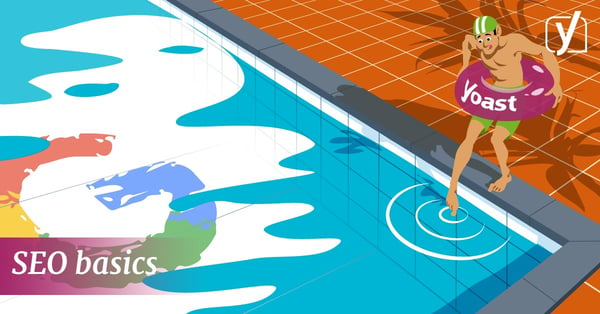 Yoast SEO makes your site meet the highest technical SEO standards. It also gives you the tools to bring your content to the highest standards of SEO and overall readability. Here, we'll discuss how the Yoast SEO plugin helps you build the best website you possibly can!
Technical SEO features of Yoast SEO
If technical SEO isn't your strong suit, much of the following may not make sense to you. But, don't worry! Yoast SEO exists to make sure you don't have to know all of these things. The plugin settings are very sensible by default, and our configuration wizard also guides you through the steps to get your technical SEO settings right. Should you want to learn more about technical SEO, we have a technical SEO training course. If not, skip the list below and head to the next paragraph.
Yoast SEO makes sure your site has:
canonical URLs on every page that makes sense;
rel=next / rel=prev where needed;
OpenGraph tags for every URL;
Etc. etc. Find a complete list of features here.
Update: Since the 11.0 release, Yoast SEO builds a full structured data graph for every post or page on your site! A graph is a complete piece of structured data with well-defined connections to all the different parts. Search engines now not only know what all the parts mean but also how they fit together. Want to know what it does for your website? Read all about Yoast SEO 11.0!
Yoast SEO improves your content SEO
Once you have Yoast SEO installed and configured, your rankings rely on having good content for the right keywords. After you've done your keyword research, you'll have to start optimizing the pages and posts on your sites for the keywords and key phrases you want to rank for. To do that, you can set a focus keyphrase for an article in Yoast SEO. Then, Yoast SEO uses our content SEO analyses to determine how you should optimize your post or page for ranking with that keyphrase. More about the use of the focus keyphrase.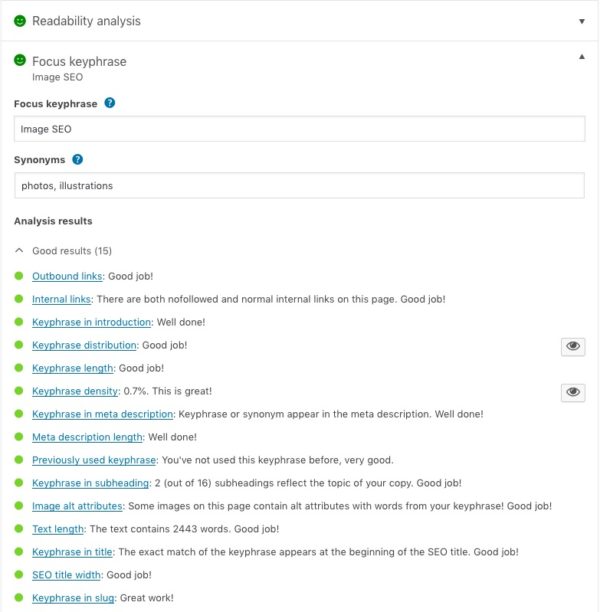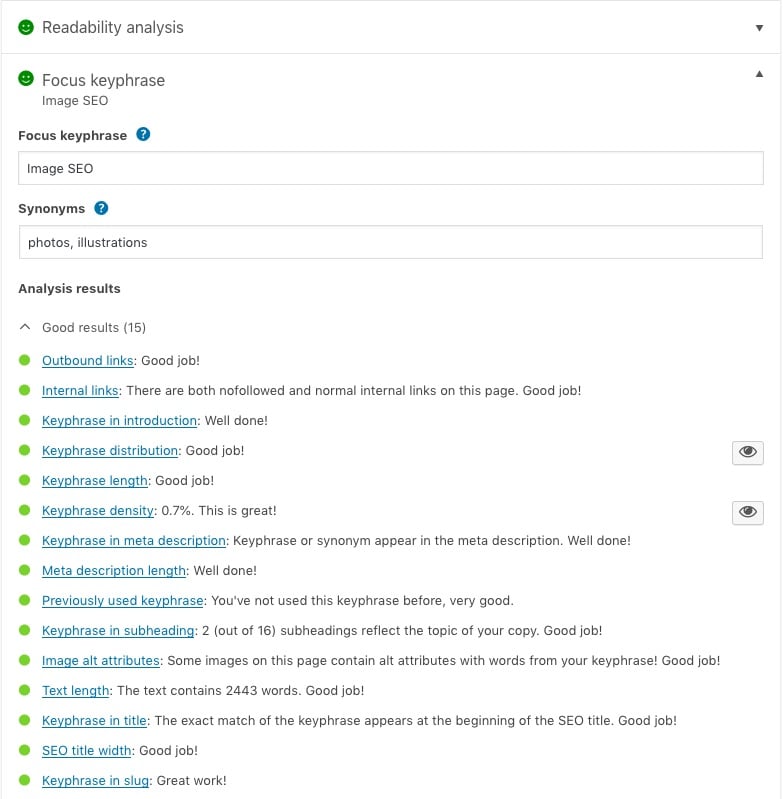 Yoast SEO improves your readability
Even when you write good content, people won't benefit from it if they don't understand it. When a person doesn't understand your content, the chance of them buying something from you is close to zero. The same is true for the odds of them sharing one of your articles with their friends. So, you need to make sure your content is easy to understand. That's where Yoast SEO's readability features come in.
Yoast SEO's readability features are well-researched analyses that give you feedback on how to optimize several aspects of your writing. We look at the use of transition words, the use of passive voice, your sentence and paragraph lengths and more. Read more about the Yoast SEO readability features.