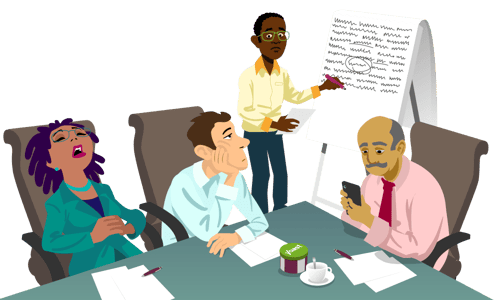 What is the passive voice check in Yoast SEO?
Yoast SEO comes with a passive voice check, which tracks all sentences containing passive voice and checks whether it exceeds the recommended maximum. Passive voice makes your writing more distant, and your message less clear. That's why we recommend not doing it too much!
Write more engaging content!
Don't make your copy harder than it needs to be
Keep your readers focused and engaged
Detect all your passive sentences in one click
If you want to reach your audience and rank in the search engines, you need to write excellent content. But how do you write texts that are both engaging and readable?
Say hi to your new writing buddy: Yoast SEO. It analyzes your text and provides you with practical feedback. One of the things Yoast SEO checks is how often you use passive voice in your sentences. We recommend not doing that too much!
How the passive voice check helps you to write better content
Our passive voice check is included in the readability analysis. You can find the feedback in the Yoast SEO meta box below your post. This is what we do. First, we track all sentences containing passive voice. Next, we start calculating. Finally, we give you feedback. If more than 10% of your sentences contain passive voice, we advise you to do something about it. In most cases, you can easily rewrite your passive sentences into actives ones.
It helps you to convey a clear message
Passive sentences require more cognitive effort. In other words, people simply need more time to read and process passive sentences. Let's be honest, that's not something you want. You want your message to be clear and understandable. You want people to stay on your site, read your stuff, buy your products, make an appointment, or whatever it is you're trying to achieve.
Therefore, you need (sufficient) active sentences. Don't make your copy harder than it needs to be. If you want readers to remember your message, don't tire their brains before they get there.
It may help broaden your audience
Using less passive voice will improve the readability of your content. More people will be able to read and therefore understand the stories you are trying to 'sell' (literally or figuratively). Some people consider this as something negative. They are afraid that simplifying the form will harm the quality and value of the content. We'd like to think the other way around. By making your text more readable, you are creating opportunities. Think about it: while you are making an effort to write content that is understandable for everyone, you might reach a whole new group of potential customers/followers. Win-win.
It helps you find passive sentences
OK, so the feedback in Yoast SEO tells you to use less passive voice. Now what? Should you reread every sentence to track your passive constructions? Sigh.
Relax, we have an extra feature to take this time-consuming job out of your hands! Just click the eye button behind the passive voice check. All your passive sentences are now highlighted in your text.


---
Let Yoast SEO help you win the search rankings
Discover all the features of the Yoast SEO for WordPress plugin.