Does readability rank?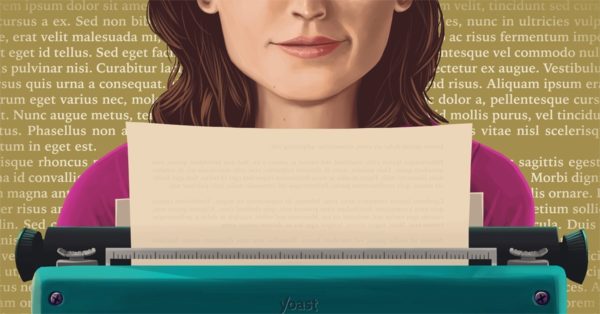 Two weeks ago Google's Gary Illyes tweeted that you should read your text out loud. If it doesn't read nicely or sounds strange, it probably won't rank either. Of course, a discussion followed. Some SEOs are reluctant to believe him, because in some cases keyword stuffing still seems to pay off. For relatively small languages (like Dutch) this appears to be true. At Yoast however, we really believe in the value of readable texts for SEO. In this post, I'll explain the importance of writing readable content for SEO. Also, I'll give some tips on how to write copy that is nice and easy to read.
Hummingbird and readability
After the Hummingbird update, Google became a lot better at recognizing synonyms. Keyword stuffing, in order to let Google know what your text is about, became useless. Keyword stuffing leads to text that is terrible to read. Webpages with this kind of content will (sooner or later) disappear from the search results. Sooner, if Google actively punishes sites that clutter their text with keywords. Later, if visitors get tired of reading bad copy and are less prone to come back or buy from those sites.
UX and readability
Text that isn't nice and easy to read will give your audience a bad user experience. Nobody likes to read something that's boring or stuffed with keywords. All texts should be aimed and focused on your audience, giving them the best experience possible. Otherwise, you'll end up with unsatisfied visitors, that'll bounce back to Google instantly, when they hit your site.
Voice search and readability
As voice search is becoming more and more important, readability of copy becomes more important as well. As people are searching for stuff by talking to their devices, these devices will search for information that they can give to their audience. Information that is a terrible read, will not be comprehended by an audience. Texts should be clear while read from paper, from a screen, from a mobile phone, but also if they are read to you by a device.
How to keep your text readable
Writing readable texts is hard. That's why we worked so hard on our readability analysis. We're still working on it, getting it translated in as many different languages as possible. It's available for free in the Yoast SEO plugin. It helps you to write readable texts. It checks, for instance, if your sentences aren't too long, if you don't use passive voice too often, and if the length of your paragraphs is OK.
Before you start writing your text, think about the structure. What are you going to tell your audience and in what order? Is that a logic order of topics? Will your audience be able to follow your arguments, your examples, your message?
Read more: Setting up a text structure »
Write short rather than lengthy sentences, as lengthy sentences are much harder to process. Try to avoid or to limit the amount of difficult words in a text. Try not to use complicated sentences and try to avoid the use of passive voice.
Keep reading: 5 SEO copywriting mistakes you should avoid »
Make sure to write in an appealing style. That can be really hard, as not everyone has a talent for creative writing. Make sure to mix it up a little! Try to alternate long sentences with shorter ones. Use synonyms. Avoid starting sentences with the same word.
Read on: 5 tips to write a readable blog post »
Conclusion: read out loud!
Let's be clear: your rankings will not immediately rise if you improve the readability of your texts. But, writing readable blog post is an essential part of every SEO strategy. If you want your readers to read your entire blog post, you should make sure your copy is easy to read. Posts that are nice and easy to read will definitely result in more returning visitors and a higher conversion rate. So in the long run: readability ranks.
Keep on reading: SEO copywriting: the complete guide »