SEO Basics: What are user signals?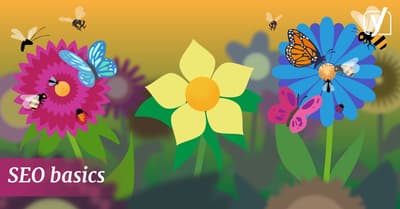 If you're an SEO-newbie you'll probably hear lots of new and complicated terms. In our SEO basics-series, we'll explain all these terms and concepts to you. In this post, I'll go into user signals. What exactly are user signals? And what do user signals have to do with SEO? What do you need to know about them?
What are user signals?
User signals are behavioral patterns of users which Google uses to establish the rankings of your website in the search results. For instance: users click on a result in the search engines and after that, they immediately bounce back to Google. This is a signal that the website does not fit the search query of the user. Google uses this type of information to estimate what results are useful to show to people searching with a specific search query.
The most important user signals
The most important user signals are the bounce rate and the click-through rate (CTR). These are important for your SEO, as Google takes these seriously. But besides that, these user signals are also important for your user experience. Let's look at these two user signals in more detail.
Bounce rate
Your bounce rate is determined by the amount of people that click on the link to your website in the search engine result pages (SERPs) and consequently click back again to Google. A high bounce rate indicates that people did not find what they were looking for on your website.
It's hard to pin down at what point a bounce rate is high. First of all, it depends on how you measure the bounce rate. Google Analytics indicates a bounce when a user does not click to other pages and only stays on one page on your site. But, is it still bouncing if someone stays on one page for minutes to read a page? Other analytics packages have different definitions of a bounce rate. Secondly, whether or not a bounce rate is high also depends on the type of website you have. If you have a blog, you'll probably have a high bounce rate, as people often read only one post and go back to Google to find other blogposts on the same subject. If you sell a specific type of product, say, ballet shoes, your bounce rate is probably much lower.
Although bounce rate is hard to measure you should definitely monitor the trend of your bounce rate and the differences in bounce rate between your pages. If a specific page has a very high bounce rate, you should try to figure out what's the cause. You could add links to other useful pages or call to actions to keep people on your site.
Read more: Blog SEO: make people stay and read your post »
Click Through Rate (CTR)
The click through rate (CTR) of a page is determined by the number of people that click on your result in the SERPs. If your snippet is very appealing to a user, or appears in a higher position, people are more inclined to click on it. The more people click on your result (and not on the other snippets in the SERPs), the more Google will think your result does indeed fit the search query of the user best. A high CTR will therefore result in higher rankings, as Google wants to show the best result first.
For SEO purposes, you should definitely monitor the click through rates of different pages. You should be able to see the rates of specific pages on your website in Google Search Console. Take a look at pages that have a relatively low CTR. Maybe the meta description of that page is not written that well. Making your snippets more appealing is a great way of generating more clicks from Google.
Other user signals
Other examples of user signals are the time spent on a website or the percentage of users that return to your website. You can monitor those with tools like Google Analytics as well.
Conclusion
Google's mission is to organize the worlds' information and make it universally accessible and useful. Therefore, Google wants to show a user the best result possible, the result that best fits their search query. It's totally understandable that Google takes user behavior into account in their assessment of which result to rank highest. Every SEO strategy focusing on making the best website possible, will make a website more usable and user-friendly. Looking at user signals is a good way to start optimizing your website for a better user experience and better rankings. It's a win-win SEO strategy!
Keep reading: What are ranking signals? »
Coming up next!
Event

September 27 - 28, 2023

Team Yoast is Sponsoring WordPress Accessibility Day 2023, click through to see if we'll be there, who will be there and more!

See where you can find us next »

SEO webinar

26 September 2023

Get expert analysis on the latest SEO and WordPress news with Carolyn Shelby and Alex Moss. Join our upcoming webinar! 📺️

All Yoast SEO webinars »