Yoast SEO 7.0: Making SEO easier for everyone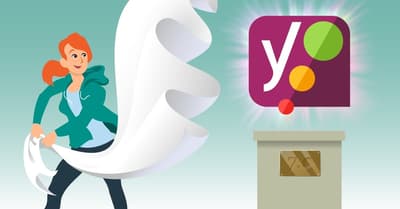 Two weeks ago, we asked our users to join us in testing Yoast SEO 7.0. Luckily, you all stepped up and we've had a lot of help. We're very grateful for the feedback we've got. After fixing some bugs and fine-tuning the release, it is now time to unleash the new and improved Yoast SEO 7.0 onto the world. Here, you can read what's new.
A streamlined interface
When you first install Yoast SEO 7.0, you'll find that a lot has changed. Several menu items have been changed, moved or deleted. We wanted to make the interface as easy to understand and navigate as possible. We did everything we could to simplify the configuration and use of the plugin.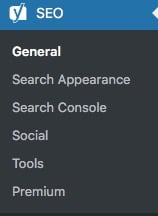 The new menu has just a couple items in it, including one that might not ring a bell yet. Titles and Metas has become Search Appearance; a much easier to understand name, because it does what it says on the tin. This is the place where you determine how your site appears in search engines.
So, these are a couple of the visual changes:
Titles and Metas is now Search Appearance.
General and Homepage have been combined.
The XML sitemap settings now depend on the search indexing settings.
The toggles in the Advanced features tab have been deprecated, moved or merged.
Breadcrumbs and RSS can now be found under Search Appearance.
The text link counter calculator is now in Tools.
The Media menu item is brand-new.
Every feature toggle is now in General > Features.
Indexing & XML sitemaps made easy
In the past, working with XML sitemaps and keeping parts of your site out of the search engines was notoriously hard. When we first launched Yoast SEO — or WordPress SEO as it was called back then — XML sitemaps was one of the first things we wanted to tackle. Now, all these years later, we've drastically simplified how you get your content indexed. We've removed the XML sitemaps settings page in favor of a feature toggle on the Features tab and a question in the Search Appearance part: "Show X in search results?" This toggle, when set to no triggers both the exclusion of these posts out of XML sitemaps and adds a noindex to those posts. So don't do this lightly!

We're no longer referencing "Meta robots" or any of the language that might confuse people. By asking, on the Edit Post page for instance, "Allow search engines to show this Post in search results?" we're making it instantly clear what that specific setting does. Do you want this, yes or no? Similar changes have been made to the follow/nofollow links setting: "Should search engines follow links on this Post?" — Yes or no?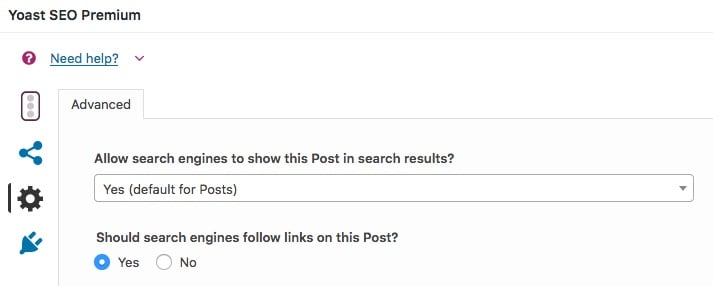 We made several other improvements to how Yoast SEO handles indexing. For instance, we now have an option to set whether an author's archive should be visible in the search results. If you choose not to allow this archive in the search results, it's also excluded from the author sitemap.
Redirecting media and attachment URLs
In Search Appearance, you'll find a new menu item named Media. Whenever you upload media to WordPress it adds the video or image to the library. In addition, WordPress makes an attachment URL for this piece of media. These are mostly empty pages that serve no real purpose, but sometimes they get picked up by search engines. Previously, we had an option to redirect attachment URLs to their post parent. This didn't work for attachments that weren't attached to anything. This new setting redirects all attachment URLs to the URL of the original image or media item. This setting is enabled by default for new installations.
What we removed
During this big cleanup operation, we said goodbye to a lot of old code and deprecated functions. For instance, we deleted all functions, methods and files that we said goodbye to since before version 4.0. We had kept those around to make sure that other plugins that integrate with us had time to adapt. As 4.0 is over a year ago, we thought it was time to move on. By doing this, we made the plugin a lot smaller in size and that lead to a big increase in performance.
We've also removed some features that we feel are no longer necessary. Here are the things we removed:
The feature that automatically removed stopwords from the slug. This feature was not really that useful anymore and sometimes lead to slugs that had the opposite meaning of what the post title said.
The clean permalinks feature, as it was created before canonical was introduced. rel=canonical, which Yoast SEO adds everywhere, deals with the issues it solves and thus this feature is no longer needed.
We've removed the option to turn off the replytocom variable. The replytocom feature in WordPress lets you reply to comments without activating JavaScript in your browser. However, every comment gets is own link and these could all end up in the search engines. So we now remove these variables by default.
Pssst, did you see the new Yoast SEO logo?
If you've read the release post of the Yoast SEO 7.0 beta version, you might have seen the new logo for Yoast SEO. If you haven't, see it here. We're no longer using a traffic light as our icon since this is not a universally known metaphor. We do still use those colorful bullets, though.
We're really proud of Yoast SEO 7.0!
Yoast SEO 7.0 is a major release and we're very proud of this one. We'd like to thank everyone who helped us build and test it. Together, we did a ton of work and made Yoast SEO a lot better, faster and, most importantly, easier to understand for everyone, expert and beginner alike. Enjoy!
Thanks again for using Yoast SEO!
Read more: Why every website needs Yoast SEO »
Coming up next!
Event

December 09, 2023

Team Yoast is at Attending, Organizing, Sponsoring WordCamp Ahmedabad 2023! Click through to see who will be there, what we will do, and more!

See where you can find us next »

SEO webinar

12 December 2023

Learn how to start your SEO journey the right way with our free webinar. Get practical tips and answers to all your questions in the live Q&A!

All Yoast SEO webinars »