SEO tutorial for beginners: How to start with SEO?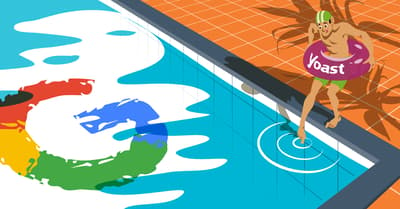 If you're not already working on it, now is definitely the time to start with SEO. You need to rank high if you want customers to find you online. So, what should you do? How do you get started with SEO? Or, how do you start with SEO on a brand new site? In this blog post, I'll talk you through the 7 steps you need to take to get your SEO strategy up and running.
If you prefer video, you can also watch this compilation video on how to start with SEO. Watch the entire video or skip through to the parts that you want to know more about:
How to start with SEO?
So, you've just created your first site and you want it to be found, so you can share your thoughts and views with the world. What to do? Let's go through the steps of starting with SEO!
Follow these steps and you'll make a flying start with your SEO. What can help you keep this momentum going is our free SEO for beginners training course. This course gives you quick wins to get ranking and explains how search engine optimization works. So make sure to check it out!
Read more: SEO for a new website: the very first things to do »
And then what?
The truth is that SEO is more than these 7 steps. This is only the very beginning, the steps you take to start with SEO. In order to get long-term high rankings in the search engines, you need to do hard work. Your content has to be amazing, your site structure has to remain flawless (and that's challenging when your site is growing) and you'll have to keep earning those external links. The only way to really do that, in the long run, is to make sure that your audience enjoys visiting your website. So, if you want to rank the highest, make sure your site is the very best. Good luck!
Keep reading: WordPress SEO the definitive guide »
Coming up next!
Event

September 27 - 28, 2023

Team Yoast is Sponsoring WordPress Accessibility Day 2023, click through to see if we'll be there, who will be there and more!

See where you can find us next »

SEO webinar

26 September 2023

Get expert analysis on the latest SEO and WordPress news with Carolyn Shelby and Alex Moss. Join our upcoming webinar! 📺️

All Yoast SEO webinars »