SEO tutorial for beginners: How to start with SEO?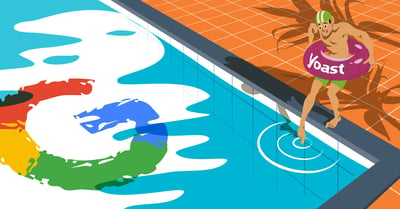 Now is the time to start with SEO. If you want your customers to find online too, you need to rank high. What to do? How do you get started with SEO? Or, how do you start with SEO on a brand new site? In this blog post, I'll talk you through the 7 steps you need to take in order to get your SEO strategy up and running.
How to start with SEO?
So, you've started your first site and you want it to be found, so you can share your thoughts and views with the world. What to do? Let's go through the steps of starting with SEO!
And then what?
The truth is that SEO is more than these 7 steps. This is only the very beginning, the steps you take to start with SEO. In order to get longterm high rankings in the search engines, you need to do hard work. Your content has to be amazing, your site structure has to remain flawless (and that's challenging when your site is growing) and you'll have to keep earning those external links. The only way to really do that, in the long run, is to make sure that your audience enjoys visiting your website. So, if you want to rank the highest, make sure your site is the very best. Good luck!
Read more: WordPress SEO the definitive guide »