My bullets are green, but my post doesn't rank?!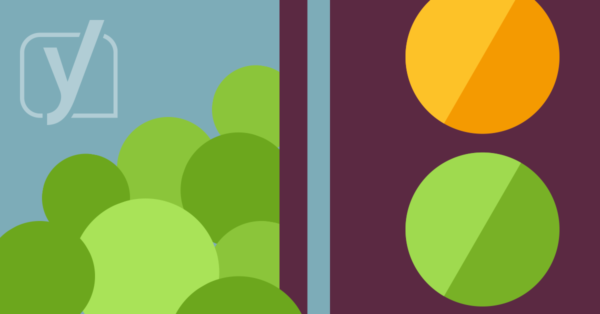 The Yoast SEO plugin helps you to easily optimize the text of your post. This could definitely result in higher rankings. But unfortunately, green bullets do not magically put you on top of the search results. In this post, I'll discuss a number of possible reasons why a post doesn't rank, even though the text has been optimized with the Yoast SEO plugin.
Too much competition
In most cases, the reason a post doesn't rank on top is because there's simply too much competition. If you optimize your blogpost for Justin Bieber, chances are high you won't rank for that term.  Too many sites and blog posts have established themselves in this niche. Your site doesn't have the authority that some other sites do have. And a large portion of the other sites in this niche are probably also capable of writing SEO-friendly texts. Green bullets won't help you to rank high in the search results if your niche is too competitive.
Read more: Should you blog about Justin Bieber »
If you really want to rank for those highly competitive terms, you should try a long tail keyword strategy. Blog about all the nuances and little variations around the competitive keywords. If these long tail articles start ranking, you'll be able to rank for more competitive terms as well. Such a strategy requires long-term efforts, but in the end, it will pay off.
Technical issues
If your post doesn't show up in the search engines at all, it could be that there are technical issues that prevent your post from appearing in the search results. Of course, when set up right, Yoast SEO takes care of all technical issues, but you could be running a plugin that interferes with our plugin. And we've seen some themes that actually prevent Google from indexing your site.
Hacked?
Always make sure your site isn't hacked! If a site is hacked, your older posts will decrease in ranking as well. New post won't rank as easily as they used to do. This will all evolve rather slowly, depending on how much crap is published on your site, without you knowing it. This really happens!
Keep reading: WordPress Security »
Internal linking structure
A reason for your post not to end up high in the search engines , could be because other parts of your SEO strategy are not optimized. The structure of your site – the internal linking structure – is a very important aspect of an SEO strategy. Having a clear site structure leads to better understanding of your site by Google. If your internal linking structure is poor, chances to rank high (even though your content might be awesome) are lower. Yoast SEO premium could help you with your internal linking structure. If you want to improve your site structure, you should check out our site structure training.
Read on: Site structure: the ultimate guide »
Few backlinks
If you just started out with your website, your content won't instantly rank. Not even if all your bullets are green. You'll need some links from other websites. Google has to know your website exists. In order to get backlinks, you should reach out to other websites. You'll need to do some PR or link building. Ask them to mention your site or talk about your product and link to your site. Use social media to get the word out! You can learn all about link building strategies in our All-Around SEO training!
Green bullets, no ranking?
There are multiple reasons that could prevent a post from ranking. If you optimized it correctly with Yoast SEO, the most common cause will definitely be that the competition in a niche is just too hard. Unfortunately, SEO is a long-term strategy. You just need to have a little patience. In the meantime, there are a lot of other aspects of your SEO (site structure, link building) you can tackle. Try to focus on all aspects of website optimization, try to be that best result. It will pay off eventually!
Keep on reading: The temptation of the green bullet »