Blog or vlog, which one is better?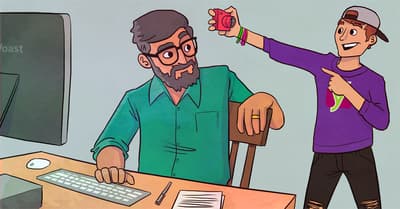 A great blog or an entertaining vlog helps you attract people to your site. Both also allow you to engage with your audience, increase brand awareness and show your expertise. That's because you can use blogs and vlogs to dive into a certain topic related to your site or business. So which one is better? How do you decide between creating a blog or vlog about a topic? And can you optimize your videos to make them show up in Google? In this post, we'll go into all of that and more!
The word vlog derives from 'video blog', this shows us that these two types of content are closely related. A vlog is essentially a newer way of sharing content. The main difference is that in a blog you mostly use written content, whereas in a vlog you use video to tell your story. However, this doesn't mean that writing is an outdated way of sharing information. It's quite the contrary actually. Let's find out why.
Why video doesn't replace written content
Vlogs are great and you should definitely consider making them, but Google can't watch videos. This means Google is unable to index vlogs. So, in order to make your content rank in the search engines and attract new people to your site, written content needs to be a part of your site. When you have a video on your page, make sure to write a summary of your vlog too. At Yoast, we'll actually embed the video in a blog post, write a little content and make sure to offer a transcript of the video as well. That way, Google will be able to index our new content and show it in the search results. But that's not all. To get your videos ranking in Google, you need to work on your video SEO.
Offering a transcript of your video isn't just good practice to make your videos show up in Google. For many people, it's more difficult to understand a spoken text in a foreign language than a written text. And, for people with a hearing disability, vlogs are hard to understand. A transcript makes your videos more accessible for everyone. In addition, you should make sure to add subtitles or captions. This is something we've now also made part of our process when it comes to publishing new videos at Yoast.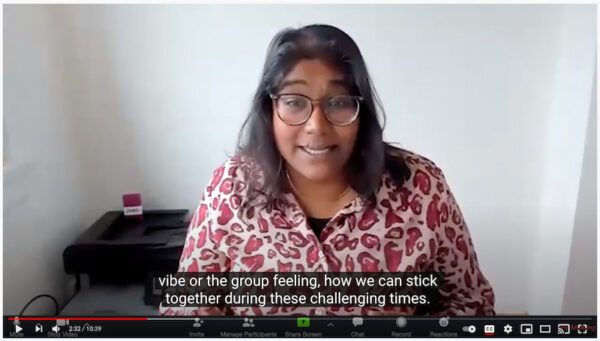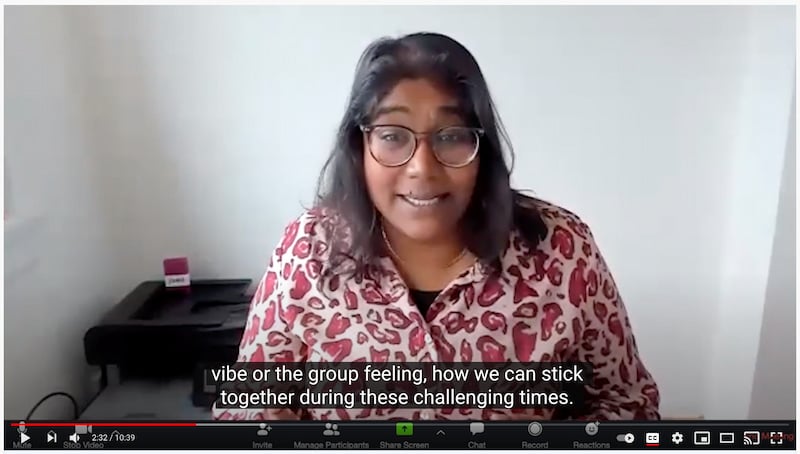 Don't underestimate the power of blogging
The choice to create a blog or vlog is always up to you, but there are situations where writing a blog just makes more sense. We'll discuss this in more detail later on. More importantly, however, is the fact that a blog is a great way to attract people to your site. Even if you're leaning more towards vlogs, having an active blog helps you increase your number of site visitors and makes it easier to link to your products or services or other pages on your site. Plus, writing a blog tends to take less time than creating a video that is fully optimized and represents your brand. So, we would recommend spending enough time on your blog in addition to the vlogs you create.
When you're not a fan of blogs because of their lack of visuals, don't forget that you can always add videos or images to your blog post! Also, with the block editor in WordPress, you can now easily create digital stories that are a lot more visual and interactive than normal blog posts. Check out the one we recently wrote on rich results, structured data and Schema.
Blog or vlog: 4 things to consider
Whether you should make a vlog or write a blog depends on a number of things. Before making up your mind, consider the following 4 elements that can help you decide to blog or vlog:
1. Your topic
Some topics are easier to write about, while other topics are more suitable for a video. Most likely, difficult topics are easier to explain in a blog. A vlog should be rather short (only a few minutes tops) and therefore isn't fit for topics that need a lot of explanation. If you do want to make a video about a more difficult topic, consider making a series of vlogs. Each vlog could, for example, address a specific subtopic.
On the other hand, you have topics that ask for lots of visual support. These kinds of topics are great for vlogging. At Yoast, we make screencasts for all of the new features and settings of our Yoast SEO plugin. Such videos make the somewhat dry material of going through all the settings of a plugin much more digestible and insightful. And they bring new features to life.
2. Your audience
Whether to write a blog or record a vlog also depends on the audience you're aiming at. You may assume that most younger people prefer to watch videos, where 'older' people prefer to read blogs. But it's important to find out whether this is really the case and not just go with your hunch. Take the time to conduct proper audience research to find out more about your audience, the topics they want to know more about and what types of content they prefer.
Both vlogs and blogs give you the opportunity to interact with your audience and strengthen your relationship with them. For example, sharing your vlogs on YouTube or social media can lead to people commenting below your video. In addition, posting a new blog also gives people the opportunity to comment on social media or below the blog post. Don't be afraid to respond to these comments, people will appreciate it!
3. Your personal qualities
Some people are natural writers, while others have some sort of X-factor on screen. Whether you should blog or vlog depends on your personal qualities. Or the personal qualities of the people involved in creating content. If you're an awesome writer, you should definitely continue writing (and vlog occasionally to vary a little). If you're able to draw attention while explaining things on video, you should definitely spend a little more time on creating vlogs.
Perhaps you feel that vlogging doesn't fit your brand. Or you get nervous the second someone points a camera at you. There are lots of ways to create videos, apart from presenting. At Yoast, we create lots of screencasts that show our latest features. Or a recipe blog could have videos in which someone shows how to bake a cake with the camera pointed at the ingredients. A blog about fixing motorcycles could have video manuals in which someone shows how to fix a broken starter motor. Putting someone in their element often helps when it comes to recording, as it often feels less like a presentation when you're showing something you love to do.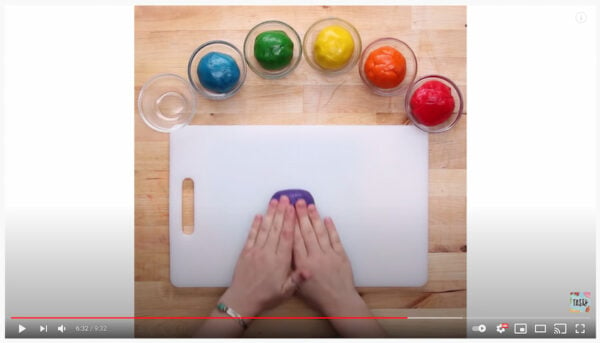 4. Your resources
It may seem easy to pick up your phone and start recording, but creating a high-quality vlog takes at least as much effort as writing an awesome blog post. You should really take some time to think about the video you would like to make. You'll need a decent camera and some skills to edit the video material you shoot. You'll also need to make sure that your recording isn't shaky, that your surroundings look good, that there's not too much noise and that the sound you want to record is crisp and easy to follow.
Of course not all videos need to be perfect, but you still want to make sure that they're easy to watch and look good. This means that you'll need a lot of preparation time and resources to shoot one video. Taking into consideration that you'll also need to write a decent transcript and add subtitles, I think vlogging will take a bit more time and resources than writing a blog post will. This doesn't mean that you should always choose blog over vlog, it means you need to make the time to create vlogs that you can proudly share with your audience.
So which is better, blog or vlog?
As is the case with lots of things, the answer to this question is: it depends. It depends on your topic, your audience, the qualities of your team and the resources available. That being said, we would definitely recommend giving vlogs a try when you're already blogging on a regular basis. It's a great way to create fun and surprising content and engage with your audience in a new way.
If you want to get serious with your vlogs and get them to show up in Google, make sure to look into our Video SEO plugin. This makes your videos eligible for Google's video carousel and the Google Video tab search results, plus it enhances your experience of sharing posts with videos on social media.
Read more: Video SEO: how to rank your videos in Google »
Coming up next!
Event

December 09, 2023

Team Yoast is at Attending, Organizing, Sponsoring WordCamp Ahmedabad 2023! Click through to see who will be there, what we will do, and more!

See where you can find us next »

SEO webinar

12 December 2023

Learn how to start your SEO journey the right way with our free webinar. Get practical tips and answers to all your questions in the live Q&A!

All Yoast SEO webinars »