YoastCon Workshops
We've made an overview of all workshops during YoastCon 2019! And there is at least one thing that they have in common: they're packed with all kinds of practical tips! Which workshop suits you best?
Limited availability!
Get your YoastCon ticket now.
These workshops will be held in smaller groups, so all participants will get the attention needed. This limits the number of people per workshop. If there's a workshop you really like to attend, make sure to get your YoastCon ticket now. First come, first served! As soon as we open registration for the workshops, you'll be the first to know.
The YoastCon workshops
There is a whole range of workshops you can attend after registration: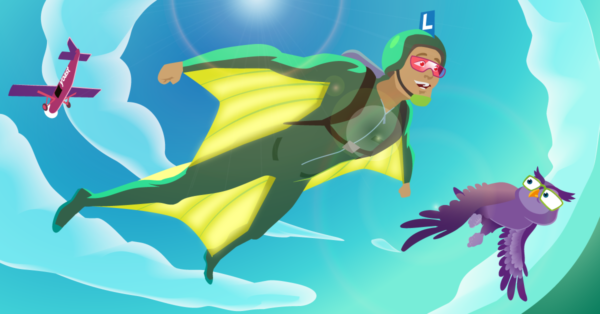 Workshop: SEO Copywriting
Excellent copy is indispensable if you want your site to rank, so much is clear. Creating it might be easier said than done though. During this YoastCon workshop, our SEO experts take you by the hand and guide you through the process of SEO copywriting.
Where do you start?
What should you focus on for your business?
How do you create text that appeals to your target group and makes search engines happy too?
With practical tips and exercises, our SEO experts teach you how to write the best copy for your site!
Workshop: Keyword research
Doing keyword research is such an essential step in your SEO strategy. If you want to grow or at least get any traffic, you can't skip it. We know it can be daunting though, where do you even start?
Here's your answer: join in on our keyword research workshop at YoastCon! Our experts will walk you through the steps of keyword research, so you'll know how to set up and fill your keyword research sheet. You'll have so much inspiration for making new content! And best of all: it'll be content that your audience is actually looking for.
Workshop: Site structure
Are your most important keywords not getting proper rankings? Is your site structure a mess? Can't see the forest for the trees? During this YoastCon workshop, our SEO experts will explain what site structure best practices are and how to apply them well to your own site.
If you create a clear-cut structure for your content, Google will understand it better and will rank your most important pages higher too!
Workshop: Live website reviews
This a YoastCon exclusive: live site reviews, where several Yoast experts sit down to review our visitors' websites. A unique chance to get tailor-made pointers for your specific website!
In these live sessions in small groups, you get to see how they review websites, even your own. You'll walk away with valuable tips on ways to improve your SEO.
Workshop: Yoast SEO plugin
You might have noticed that we keep adding awesome stuff to the Yoast SEO plugin. We keep our checks up to par with the latest in SEO while making it all a lot easier for you. Are you sure you're getting everything out of our plugin? There might be features you haven't discovered yet, that can save you costly time. Or help you create even better content. Find out in our Yoast SEO workshop at YoastCon!
Our experts will walk you through the plugin and explain all the awesome possibilities. You'll learn how to tweak the settings so that they're optimized for your website.
How to subscribe
Each workshop will take 90 minutes, you may sign up for two workshops as we will also have an outstanding line-up during parallel sessions. A few weeks before the conference you'll be invited by email to sign up for the workshops.