Speakers
Are you curious who will be speaking at this awesome SEO conference? We're thrilled to announce the first keynote speakers as well as the first speakers in the parallel sessions for YoastCon 2019. Check them out below. The complete speaker line-up will be presented soon!
Keynotes:
Aleyda Solis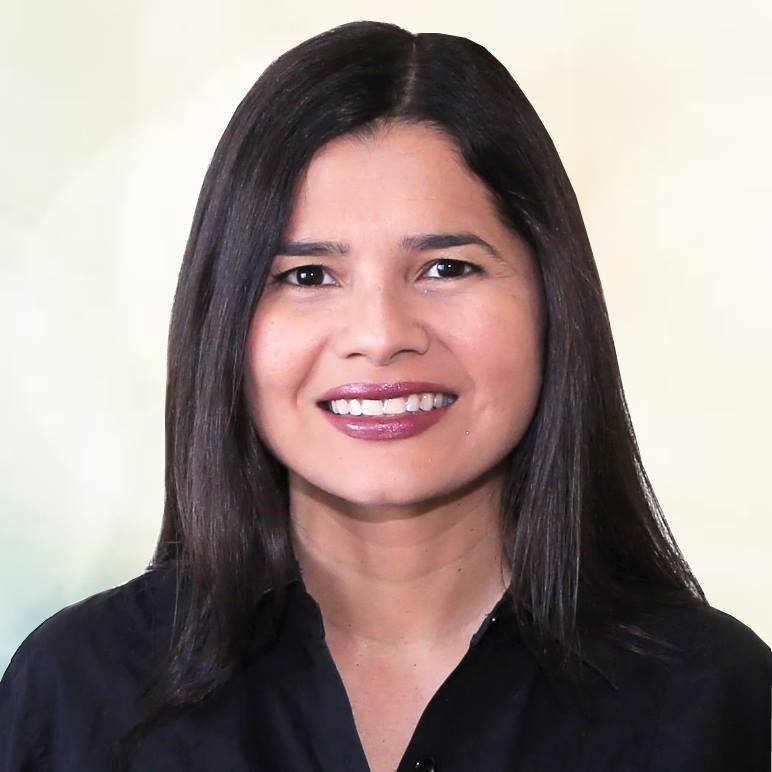 Aleyda Solis is an International SEO Consultant and founder of Orainti -a highly specialized, boutique SEO consultancy-, blogger (Search Engine Land, Search Engine Journal and Moz), speaker (with more than 100 conferences in 20 countries in English and Spanish) and author (of "SEO, Las Claves Esenciales").
Awarded as the European Search Personality of the Year in 2018, included in Forbes top 10 online marketing experts to follow in 2015, in Entrepreneur as one of the 50 online marketing influencers to follow in 2016 and in Hubspot as one of the 59 Female Marketing and Growth Experts You Should be Following, Aleyda has also been interviewed in publications such as The Huffington Post.
From helping world-renowned brands like Eastpak or Under Armour to startups like The Hungry House and Zillow, working in competitive SEO industries, to multilingual environments or Web migrations: Aleyda has not only developed a deep SEO know-how but also diverse experience that she uses to help succeed her clients in challenging scenarios.
Google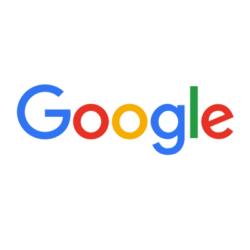 The experts of Google's Progressive WordPress team will attend YoastCon. This team is responsible for the AMP & Progressive Web App plugin. It helps bloggers, publishers and other content creators to go beyond responsive web design and 'appify' their existing mobile presence.
Els Aerts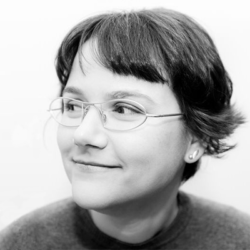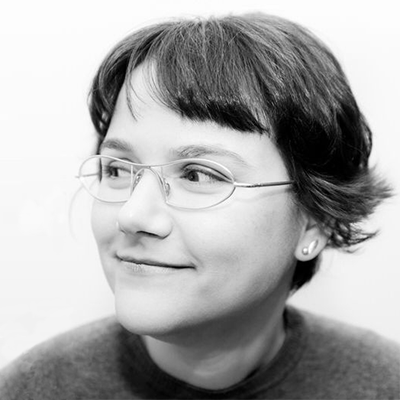 Els has been creating better online experiences based on user research since 2001. She's the co-founder of AGConsult, a Belgium-based usability, and conversion optimization company. Els is a big fan of old school in person user testing and has moderated nearly a thousand user tests. She loves helping companies to understand their customers better. Because knowing what makes your customers tick, drives growth.
Rand Fishkin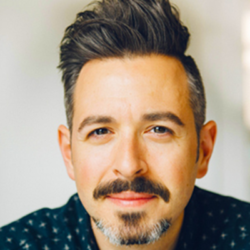 Rand Fishkin is the founder of SparkToro and was cofounder of Moz and Inbound.org. He's dedicated his professional life to helping people do better marketing through the Whiteboard Friday video series, his blog, and his book, Lost and Founder: A Painfully Honest Field Guide to the Startup World. When Rand's not working, he's most likely to be in the company of his partner in marriage and (mostly petty) crime, author Geraldine DeRuiter. If you feed him great pasta or great whiskey, he'll give you the cheat code to rank #1 on Google.
Purna Virji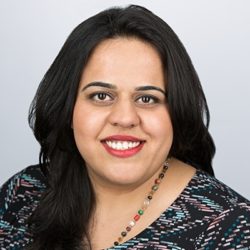 Named by PPC Hero in 2016 as the #1 most influential PPC Expert in the world, Purna specializes in digital marketing, AI, and the future of search. With over fifteen years in the business, she is a regular keynote speaker at conferences across the globe such as AdWeek, The Next Web Conference, and INBOUND. Purna is also a columnist for Search Engine Land and Moz.
An award-winning former journalist, Purna was the CEO of Purview Marketing prior to joining the Bing Ads team. In her spare time, she's an avid traveler, aspiring top chef, and amateur knitter. Say hello @purnavirji
Geraldine DeRuiter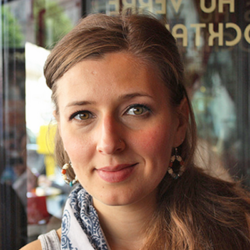 Geraldine DeRuiter is the voice behind the award-winning Everywhereist blog and author of the memoir All Over The Place: Adventures in Travel, True Love, and Petty Theft. While ostensibly a travel writer, Geraldine also writes about dessert, feminism, and Jeff Goldblum's entire filmography.
TIME Magazine described her blog as "consistently clever" and The New York Times said her writing was "dark and hilarious". Her work has appeared in The Washington Post, Marie Claire, Refinery 29, and The New Yorker's Daily Shouts. When not on the road with her long-suffering and infinitely patient husband, Rand, Geraldine can be found in Seattle, usually fighting with people on the internet.
Jono Alderson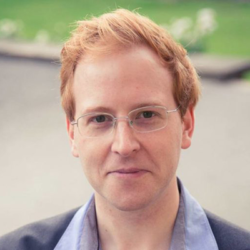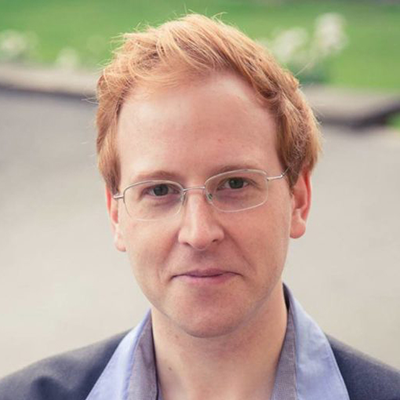 Jono is a digital strategist, marketing technologist and full-stack developer with over a decade of experience in SEO, analytics, brand and campaign strategy, lead gen and eCRM, CRO and more. He's worked with startups, agencies and international brands to fix websites, implement growth strategies, and win markets. Jono recently joined Yoast after working as principal consultant at Distilled. Previously, he was global head of digital and head of insight at SEO platform Linkdex, and head of SEO at award-winning agency twentysix.
Parallel sessions:
Kris Jones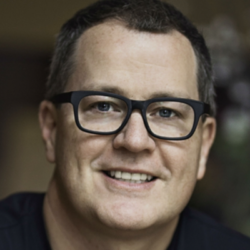 Topic: Advanced SEO/Link Building
Kristopher B. Jones is a serial entrepreneur, investor, and best-selling author of SEO Visual Blueprint (over 100,000 copies sold). He is the founder and former CEO of digital marketing and affiliate juggernaut Pepperjam Network, which he sold to eBay in 2009. Kris has invested in over 25 companies through his investment first KBJ Capital, including ReferLocal.com and APPEK Mobile Apps. Kris is the founder and CEO of LSEO.com and cofounder and CEO of talent booking app Special Guest. LSEO is a 2018 SEO Company of the Year Finalist (US Search Awards).
Regine le Roux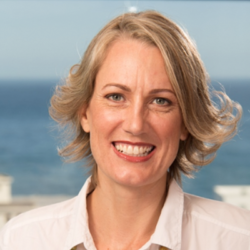 Topic: Reputation management
Regine is a corporate reputation specialist. She completed her Communication Management Honours degree Cum Laude at the University of Pretoria in 2001, and completed her MCom within a year.
She founded Reputation Matters in 2005 and hand picks and manages several teams that implement communication strategies. She has gained much practical experience through several communication, change and marketing strategies compiled for clients in both the private and public domains. Regine developed the Repudometer®, which is one of the first tools that has been developed to measure organizational reputation scientifically. Regine is the author of Reputation Matters, Building blocks to becoming the business people want to do business with.
Raffaella Isidori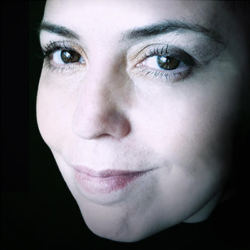 Topic: From "it's mine" to "it's me": how the concept of branding has evolved over the last 50.000 years.
Raffaella creates brands and designs the communication for businesses around the world and assists companies in their localization.
Besides that, she studies, is teaching, takes pictures, writes, translates & coaches professionals on communication & language. You can see her work at www.raffaellaisidori.com. Curious as a cat and in love with diversities, she collects books, fonts & essential oils. She lives and works in the country, surrounded by flora & fauna, where she is cultivating dreams & pushes boundaries. Online, she's zetaraffix.
James Brockbank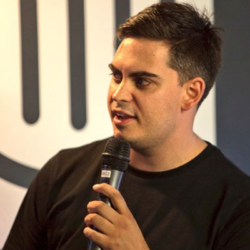 Topic: The Real Reasons Why Your Content Isn't Earning Links
James Brockbank is Managing Director & Founder of Digitaloft, a multi-award-winning SEO & content marketing agency based in the UK.
With over a decade of experience in the industry, James is responsible for the delivery of high-growth content marketing and SEO campaigns for a multitude of eCommerce and B2C brands; driving high-growth results through campaigns which seek to educate, entertain and engage. James is a VIP contributor to Search Engine Journal and a regular conference speaker, having recently delivered sessions at BrightonSEO, the eCommerce SEO Summit and Digital Olympus.
Fili Wiese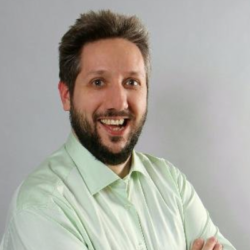 Topic: Accelerate: Page Speed Optimization Tips
Fili Wiese is a renowned technical SEO expert, ex-Google engineer and was a senior technical lead in the Google Search Quality team. At SearchBrothers.com he offers SEO consulting services with SEO audits, SEO workshops and successfully recovers websites from Google penalties.
Maura Teal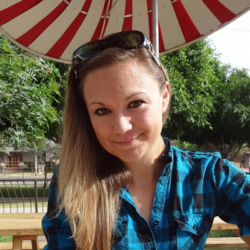 Topic: Optimize All The Things!
Maura is a Software Engineer at Pagely and previously developed for WordPress at scale at Time, Inc. She is an active part of the WordPress community, and is a firm believer that speaking about, and sharing, life experiences (both failures and successes) builds lasting connections.
Kate Toon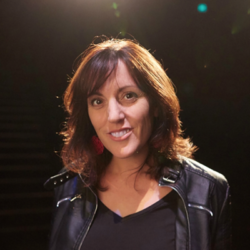 Topic: Is SEO copywriting still a thing?
Kate Toon is an author, speaker, podcaster and award-winning SEO copywriter and SEO consultant with over two decades of experience in all things advertising, digital marketing and copywriting.
Originally from the UK but now based just outside Sydney, Kate has written SEO copy and provided SEO strategy for big brands such as eHarmony, Curash and Kmart as well as countless small businesses.
Through her Recipe for SEO Success courses and resources she's also helped over 8000 small businesses improve their SEO and copywriting.
Kate is also the founder of The Clever Copywriting School, a membership hub for copywriters, and recently launched The Copywriting Conference – Australia's first dedicated Copywriting Conference.
Kate is the host of The Recipe for SEO Success eCourse podcast – Finalist for Best Business and Marketing podcast in the Australian Podcast Awards. She interviews the world's top SEO minds and translates the gobbledegook and jargon into digestible and relatable content.
Author of 'Confessions of a Misfit Entrepreneur | How to Succeed in Business despite yourself', Kate is a regular speaker around Australia, talking on all things SEO, Copywriting and Digital marketing.
Annelieke van den Berg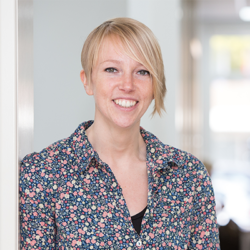 Annelieke is the lead of the Research department at Yoast. With her background as a sociologist and her experience as SEO consultant and CMO, she knows a lot about how to analyze online human behavior. She focuses mainly on Google Analytics, a topic she frequently blogs about on yoast.com. Her aim is to make Google Analytics understandable for everyone. And not just understandable, but actionable as well so people can use this tool to optimize their site even further.
Tickets
Tickets are now available! Are you in for an amazing SEO conference?