Keyword research training
Online training to find out what words your audience uses to find you
Find out how to rank top 3 for your most effective keywords
Get advice from world-renowned SEO experts Joost de Valk and Jono Alderson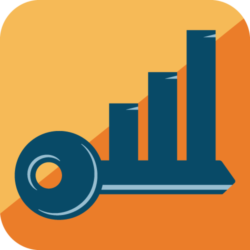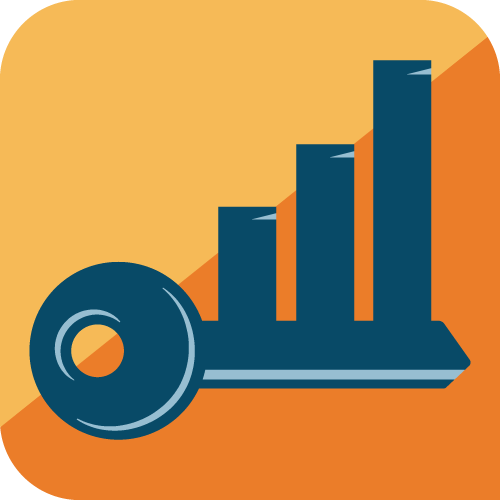 Yoast SEO Premium + Academy
Unlock access to all Yoast SEO academy courses
Also includes the Yoast SEO Premium plugin
Be first to get new features & tools, before everyone else
Learn to do SEO yourself
Improve your rankings right away
Start a free sample lesson!
Free
Try the Keyword research training out for free!
Get a taste of what this course is like with a sample lesson
Easy access through MyYoast and Yoast SEO academy
Start ranking for the keywords people actually use
After this training…
You'll have a complete keyword list, ready to go!
You'll know what keywords your audience uses to find you
You'll optimize for the keywords you have the best chances of ranking top 3 with
You'll be able to analyze keyword data and fine-tune your strategy
And you'll be able to reap the rewards, by…
Improving traffic, sales and user satisfaction
Using keywords that are most likely to drive sales or newsletter signups
Identifying golden opportunities your competition hasn't thought of yet
Finding a niche within your market and stand out from your competition
Working towards ranking for the top keywords in your market and taking traffic away from your competition
What topics are covered in this Keyword research training?
Get to know your business

Your mission statement and USPs The first step to keyword research is getting a clear view of your business or website. Find out how to stand out from your competition with a clear mission and USPs. You won't rank if you have nothing interesting to offer. Includes personal keyword list step 1: website profile

Getting to know your audience

Taking the perspective of the searcher Focusing too much on your own vocabulary is a very common mistake in keyword research. We provide you with a big bag of tools you can use to find out what keywords your audience actually uses.
Finding long-tail keywords Your most important keywords are often the most competitive. You should come up with longer key phrases which you can rank for more easily. We tell you how. Includes personal keyword list step 2: drafting your keyword list

Determining traffic potential and conversion

Find out which of your keywords have the most potential traffic
Discover how many people actually search for your keywords
Find out how to decide which pages are most likely to lead to sales or newsletter signups Includes personal keyword list step 3: scoring traffic potential and conversion

Determining your ranking potential

Learn how to decide which keywords you have the best chance of ranking for
Learn how to research your competition Includes personal keyword list step 4: scoring your competition and revising your keyword list

Rolling out your keyword strategy

Learn why it's no use ranking for a keyword, if the searcher's intent doesn't match the content of the page. And how to make sure it does.
Learn how to create great landing pages which satisfy your visitors' needs
Learn how to analyze your website's data to monitor your keyword SEO
But that's not all! Our Premium SEO training subscription allows you to build on your amazing keyword research to write captivating SEO copy, and then structure your site to guide your visitors to the pages that are optimized for the best-performing keywords!
---
This Keyword research training is for you because:
You want to reach your audience and improve traffic
You're unsure what keywords work best for your site
You're tired of competing with sites you can't beat
You don't just want to rank, you want to rank top 3 for the terms that help grow your blog or e-commerce website
You get better at online marketing along the way
Technical knowledge, the Yoast SEO for WordPress plugin or a specific CMS are not required
---
What is included in this Keyword research training?
You'll get full access to everything we've found out about Keyword research throughout the years, plus loads of other SEO topics to boot!
9 SEO courses, including Keyword research, SEO copywriting and Site structure 
2.5 hours of instructional videos on keyword research
Including 5 screencasts which show you exactly what to do
Quizzes to train what you've learned
Build your own keyword list in four simple steps!
PDF files so you can easily check the tips again while working on your website
Certificate & badge to show on your website, resume, or LinkedIn profile
Access for 1 whole year
---
Who teaches this course?
All content for this course and Yoast SEO academy is created by the SEO experts at Yoast:
They're the creators of the #1 SEO plugin for WordPress worldwide
Companies such as Facebook, eBay, and The Guardian rely on them for their SEO strategies
Features Joost de Valk, founder of Yoast and a renowned authority in SEO, who shares his knowledge on international conferences all year round
Features Jono Alderson, our resident SEO expert / marketing technologist who also speaks at conferences all over the world
---
How much time do I need for this Keyword research training?
It depends. You can watch all the videos in 2.5 hours. If you want to get it right, build your own keyword list using four simple steps we've set up to help you get on track. You'll end up with a full keyword research list. But that's optional, and the time you spend on that is up to you only! You'll have access to all course material for 1 whole year, so you can spread it out as you like.
---
Not sure yet? Get a free sample lesson!
You can take free sample lessons of all our training courses. Take one actual lesson to see whether the training is for you, no strings attached!