YoastCon 2019
YoastCon 2019 was a blast! We had a ton of amazing experts who shared their knowledge about all things online with our visitors! Yoastcon 2019 was a two-day event, unlike the previous 1-day editions in 2015 and 2017. The event took place on 7-8 February 2019 in De Vereeniging in Nijmegen, The Netherlands.
Read more about YoastCon 2015 and YoastCon 2017.
On this page, you will all the ins and outs of YoastCon 2019, with information on all our speakers, their talks and more.
Quick links to Speakers & Talks | Workshops & Panel | Sponsors
Aftermovie!
To get a quick impression of this amazing event, be sure to check our YoastCon 2019 aftermovie:
Speakers and talks
Keynotes:
Progressive WordPress – Alberto Medina
Joost de Valk and Alberto Medina of Google talked about some of the things we should be doing next for a better WordPress experience and for better SEO. Check the entire conversation here: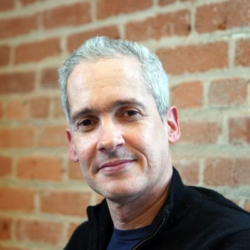 Alberto Medina is a Developer Advocate in the Web Content Ecosystems Team at Google, focusing on AMP, Progressive Technologies, and Content Management Systems. Alberto is a Computer Scientist by training and has worked in academic environments, research labs, startups, medium companies (~300M users), and large companies (~1B+ users). Passionate about enabling awesome web experiences for all users.
How to win SEO in complex web migrations scenarios – Aleyda Solis
From rebrandings to international web versions consolidations: Aleyda talked about how to avoid missing and ultimately grow your organic search traffic from complex web migration scenarios. SEO consultant and marketing expert Aleyda Solis shared real-life examples, criteria, steps, and tools to successfully migrate complex websites.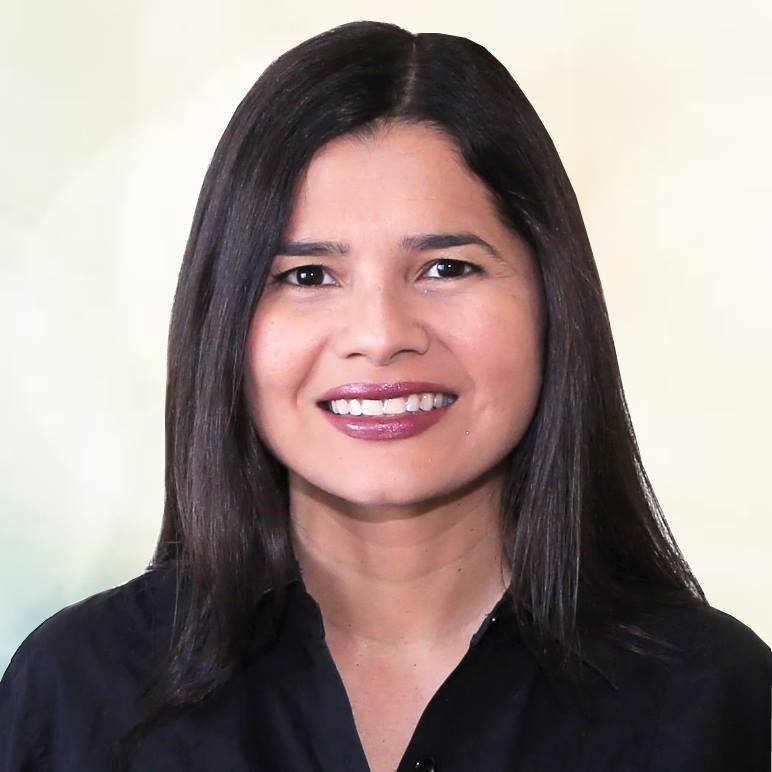 Aleyda Solis is an International SEO Consultant and founder of Orainti -a highly specialized, boutique SEO consultancy-, blogger (Search Engine Land, Search Engine Journal and Moz), speaker (with more than 100 conferences in 20 countries in English and Spanish) and author (of "SEO, Las Claves Esenciales").
Awarded as the European Search Personality of the Year in 2018, included in Forbes top 10 online marketing experts to follow in 2015, in White Shark Media as one of the 50 online marketing influencers to follow in 2016 and in Hubspot as one of the 59 Female Marketing and Growth Experts You Should be Following, Aleyda has also been interviewed in publications such as The Huffington Post.
From helping world-renowned brands like Eastpak or Under Armour to startups like The Hungry House and Zillow, working in competitive SEO industries, to multilingual environments or Web migrations: Aleyda has not only developed a deep SEO know-how but also diverse experience that she uses to help succeed her clients in challenging scenarios.
Love your users and the rest will follow – Els Aerts
User research, understanding your users and finding out what makes them tick, is crucial to driving growth. Usability and conversion optimization expert Els Aerts focused not only on why user research matters, but also shares cases where user research made all the difference.
A video of this talk is available as premium content in subscriptions that include our courses.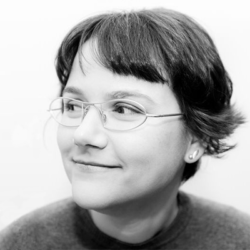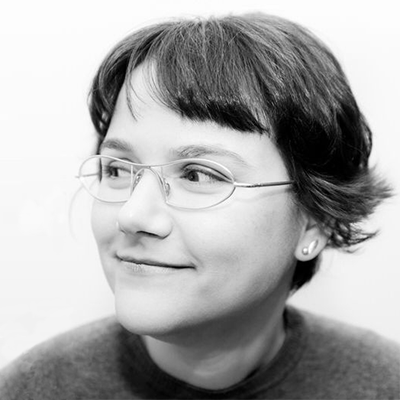 Els has been creating better online experiences based on user research since 2001. She's the co-founder of AGConsult, a Belgium-based usability, and conversion optimization company. Els is a big fan of old school in person user testing and has moderated nearly a thousand user tests. She loves helping companies to understand their customers better. Because knowing what makes your customers tick, drives growth.
The Four Horsemen of the Web Marketing Apocalypse – Rand Fishkin
Web marketing isn't going away, but four forces are combining to radically change how we've approached our work in the last ten years. Google's removal of SEO opportunity, Facebook ending referral traffic, falling ad impact and rising competition spell an end of the "best practices" of the 2010s. Rand Fishkin discussed what we need to know to stand out in the years ahead.
A video of this talk is available as premium content in subscriptions that include our courses.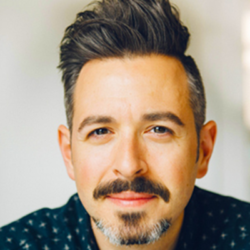 Rand Fishkin is the founder of SparkToro and was cofounder of Moz and Inbound.org. He's dedicated his professional life to helping people do better marketing through the Whiteboard Friday video series, his blog, and his book, Lost and Founder: A Painfully Honest Field Guide to the Startup World. When Rand's not working, he's most likely to be in the company of his partner in marriage and (mostly petty) crime, author Geraldine DeRuiter. If you feed him great pasta or great whiskey, he'll give you the cheat code to rank #1 on Google.
SEO for everyone: what does that even mean? – Joost de Valk
Our very own Joost de Valk welcomed all to YoastCon! Don't worry; it was not 45 minutes of shaking hands with all individual visitors. He also kickstarted YoastCon 2019 with his own talk about what we feel SEO for everyone means and how we help websites focus on findability, indexability and rankings.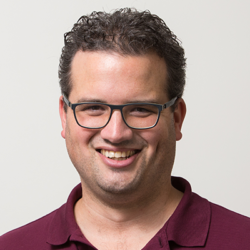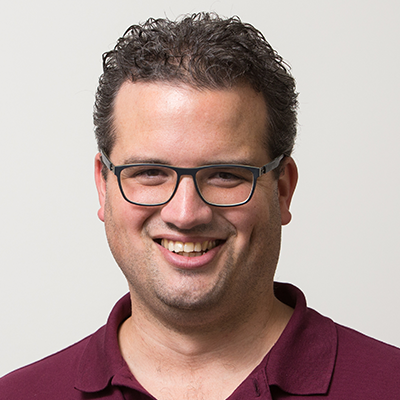 Joost is a 36-year-old web developer, SEO and online marketer. In the early days of his career he worked in several companies, ranging from enterprise hosting to online marketing agencies. This allowed him to work with several large brands around the world. He founded CSS3.info – the biggest CSS3 resource on the web – in 2006 and sold it in 2009. In 2010 he founded Yoast, which focuses on software and training for website optimization. Team Yoast currently consists of more than 90 people. Yoast SEO, Yoast's main software product, is currently active on around 9 million websites.
The Evolution of AI in Search – Arnold Overwijk
As the web and technology are evolving, so is the use of AI in search. Arnold Overwijk showed us how Bing uses modern machine learning to explain the structure and meaning of web pages and why using the search engine APIs is even more important than ever.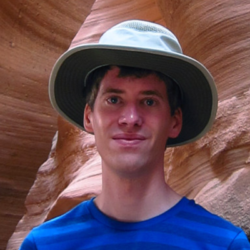 Arnold Overwijk is an Engineering Lead at Bing. His work revolves around better understanding the web to power search, Q&A and other AI applications. These days, Arnold and his Beyond Language Understanding (Bling) team, focus on understanding trillions of webpages Bing knows, defining topical authority for each page and extracting key concepts with their properties from unstructured text. Prior to that Arnold was leading the team ranking all known URLs by Bing.
Prior to Microsoft, Arnold studied Language Technologies at Carnegie Mellon University and worked at a startup that provides search for specialized applications such as expert finding, sentiment analysis over time for customer products and music detection.
The Smart Woman's Guide to Surviving Online Abuse – Geraldine DeRuiter
What makes online abusers tick? Most people have come across trolls, haters or even worse on the internet. Especially for people in underrepresented groups, the internet can be a place where safety does not seem a given. Geraldine DeRuiter shared her ideas and experiences about surviving online harassment and making the internet a better place to work and play.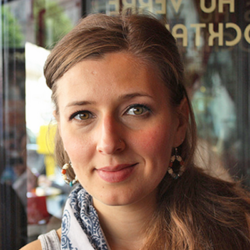 Geraldine DeRuiter is the voice behind the award-winning Everywhereist blog and author of the memoir All Over The Place: Adventures in Travel, True Love, and Petty Theft. While ostensibly a travel writer, Geraldine also writes about dessert, feminism, and Jeff Goldblum's entire filmography.
TIME Magazine described her blog as "consistently clever" and The New York Times said her writing was "dark and hilarious". Her work has appeared in The Washington Post, Marie Claire, Refinery 29, and The New Yorker's Daily Shouts. When not on the road with her long-suffering and infinitely patient husband, Rand, Geraldine can be found in Seattle, usually fighting with people on the internet.
Publishing in a fragmented world and why search is becoming ever more important – Wolfgang Blau
From his own experience, Wolfgang talked about the future of international publishing in this world of 'splinternets' and the role of SEO for a huge global publisher like Condé Nast. What can we learn from China, for instance?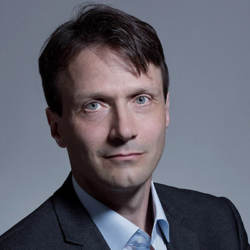 Wolfgang Blau is President of Condé Nast International, with responsibility for the company's print and digital portfolio and new businesses in China, Japan, Taiwan, Russia, India, the UK, France, Germany, Spain, and Mexico as well as license relationships in 16 countries.
Prior to becoming President of Condé Nast International, Wolfgang was the company's Chief Digital Officer and initiated a change of the company's internal operating model across Asia, Europe, and Latin-America immediately after his arrival.
Before joining Condé Nast International, he was the Executive Director of Digital Strategy for The Guardian, reporting to the Guardian's then-Editor-in-Chief, Alan Rusbridger, and had the editorial lead for relaunching the websites and digital tools for the Guardian's American, British and Australian operations. Before joining The Guardian, he served for five years as Editor-in-Chief of Zeit Online in Berlin, the digital sister of Germany's "Die Zeit" and also oversaw Zeit Online's product development team.
Wolfgang started his career as a radio news anchor for Germany's national public broadcaster ARD and then spent seven years in the San Francisco Bay Area as Silicon Valley reporter for Germany's national public broadcaster ZDF and the national newspaper DIE WELT.
Asimov's 3 laws of SEO – Jono Alderson
We joined Jono on a journey into a dystopian future. We explored a world where each of us competes over finite resources, and where an all-seeing, all-powerful AI decides who wins and who loses. The most successful are those who strive every day to maintain peak physical and mental fitness. But not everybody agrees with, or plays by the rules – and perhaps, not everything is as it seems…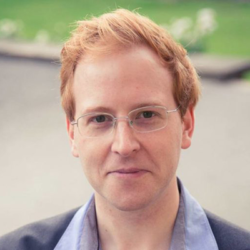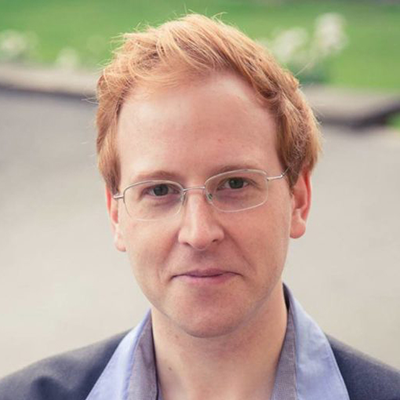 Jono is a digital strategist, marketing technologist and full-stack developer with over a decade of experience in SEO, analytics, brand and campaign strategy, lead gen and eCRM, CRO and more. He's worked with startups, agencies and international brands to fix websites, implement growth strategies, and win markets. Jono recently joined Yoast after working as principal consultant at Distilled. Previously, he was global head of digital and head of insight at SEO platform Linkdex, and head of SEO at award-winning agency twentysix.
Parallel sessions:
Advanced SEO / Link Building – Kris Jones
Links remain a primary Google ranking factor. WhiteHat SEO expert Kris Jones explored advanced link building techniques to acquire quality links at scale and offers the audience actionable tips.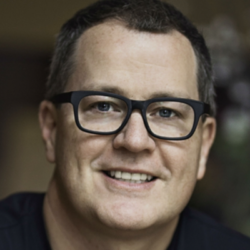 Kristopher B. Jones is a serial entrepreneur, investor, and best-selling author of SEO Visual Blueprint (over 100,000 copies sold). He is the founder and former CEO of digital marketing and affiliate juggernaut Pepperjam Network, which he sold to eBay in 2009. Kris has invested in over 25 companies through his investment first KBJ Capital, including ReferLocal.com and APPEK Mobile Apps. Kris is the founder and CEO of LSEO.com and cofounder and CEO of talent booking app Special Guest. LSEO is a 2018 SEO Company of the Year Finalist (US Search Awards).
Reputation management – Regine le Roux
Reputation management is something that all too often is fobbed off to the public relations department that only becomes a priority when there is a crisis. But by not having a strategy to manage your reputation, you're wasting money. Regine le Roux, corporate reputation specialist, explained which part of your business could be building or breaking down your company's reputation.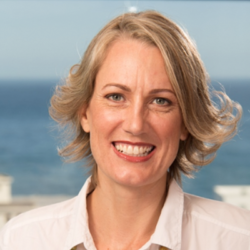 Regine is a corporate reputation specialist. She completed her Communication Management Honours degree Cum Laude at the University of Pretoria in 2001, and completed her MCom within a year.
She founded Reputation Matters in 2005 and hand picks and manages several teams that implement communication strategies. She has gained much practical experience through several communication, change and marketing strategies compiled for clients in both the private and public domains. Regine developed the Repudometer®, which is one of the first tools that has been developed to measure organizational reputation scientifically. Regine is the author of Reputation Matters, Building blocks to becoming the business people want to do business with.
Importance of site structure for SEO – Marieke van de Rakt
Structuring your site is extremely important for your SEO. As your site grows, your site structure should remain up to date. In this talk, site structure expert Marieke van de Rakt gives you actionable tips and tricks on how to improve your site structure and thus your SEO.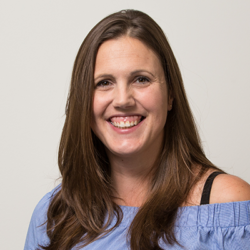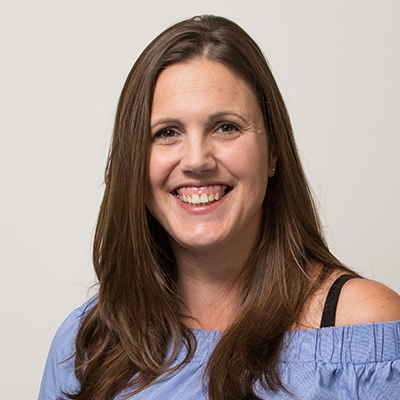 Marieke van de Rakt studied Sociology and Communication Sciences at the Radboud University in Nijmegen. She also obtained a PhD in Social Sciences. After working at numerous universities, she became a partner at Yoast. Marieke focuses on product development, growth and marketing. She blogs for yoast.com about SEO copywriting and site structure.
From "it's mine" to "it's me": how the concept of branding has evolved over the last 50.000 years – Raffaella Isidori
We've often heard that we're all brands. But what does this exactly mean? Raffaella Isidori, brand creator, discussed the evolving of branding over the last 50,000 years and explained how we should manage our own brand. Branding is not exclusive to businesses and corporations!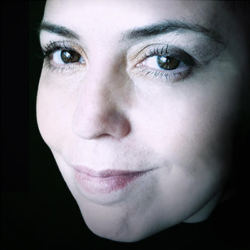 Raffaella creates brands and designs the communication for businesses around the world and assists companies in their localization. Besides that, she studies, is teaching, takes pictures, writes, translates & coaches professionals on communication & language. You can see her work at raffaellaisidori.com. Curious as a cat and in love with diversities, she collects books, fonts & essential oils. She lives and works in the country, surrounded by flora & fauna, where she is cultivating dreams & pushes boundaries. Online, she's zetaraffix.
The Real Reasons Why Your Content Isn't Earning Links – James Brockbank
Content-led link building doesn't need to take a 'publish and pray' approach. In this session, James Brockbank showed the audience the common reasons why their content isn't earning links and walks you through the process from creating a campaign all the way up to promotion so your next campaign not only meets but exceeds its KPIs.
A video of this talk is available as premium content in subscriptions that include our courses.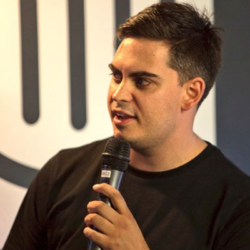 James Brockbank is Managing Director & Founder of Digitaloft, a multi-award-winning SEO & content marketing agency based in the UK.
With over a decade of experience in the industry, James is responsible for the delivery of high-growth content marketing and SEO campaigns for a multitude of eCommerce and B2C brands; driving high-growth results through campaigns which seek to educate, entertain and engage. James is a VIP contributor to Search Engine Journal and a regular conference speaker, having recently delivered sessions at BrightonSEO, the eCommerce SEO Summit and Digital Olympus.
SEO tips for bloggers – Caroline Geven
Who needs SEO as a blogger? That's what Caroline Geven, marketeer at Yoast, thought when she started her own blog two years ago. The answer to that question is a definite: every blogger should focus on SEO! This talk focused on the how-and-why with important SEO tips to take your blog to the next level.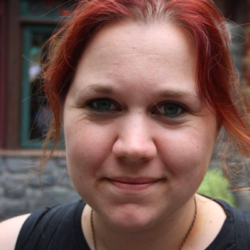 As an online marketeer at Yoast and number 1 fan of the Yoast SEO plugin, Caroline has acquired a lot of knowledge about SEO and blogging. In her spare time she writes and maintains a blog about life as a mother.
In September 2014 she joined the company as a software developer without any idea what the Yoast SEO plugin even did or what SEO was supposed to do. She didn't think it was needed for bloggers – that's for the big companies out there that are only in it for the money. She found out how wrong she was and now is on a mission to let bloggers understand the need of your own brand and that SEO truly is for everyone.
Accelerate: Page Speed Optimization Tips – Fili Wiese
The faster, the better. For your users, for SEO, for conversion. Fili Wiese shared speed optimization tips with us that you can implement on your website to accelerate site growth!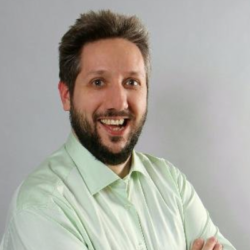 Fili Wiese is a renowned technical SEO expert, ex-Google engineer and was a senior technical lead in the Google Search Quality team.
At SearchBrothers.com he offers SEO consulting services with SEO audits, SEO workshops and successfully recovers websites from Google penalties.
Optimize All The Things! – Maura Teal
The performance of your site is important – there's no questioning that. Whether you are a developer, content manager, editor or something else altogether, you too can have an impact on how well your content is served to your visitors. We discussed a range of topics such as image management, content delivery networks and caching.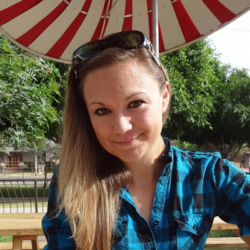 Maura is a Software Engineer at Pagely and previously developed for WordPress at scale at Time, Inc.
She is an active part of the WordPress community, and is a firm believer that speaking about, and sharing, life experiences (both failures and successes) builds lasting connections.
What our customers learned and earned from data-driven experimentation – Rudger de Groot
Rudger shared a dozen of real-life stories about his experiences with data-driven experimentation. 47,2% of companies has no real policy for stopping an A/B test, for instance. Another outtake: a proper A/B test should be combined with decent user research to get valuable insights in the behavior of users.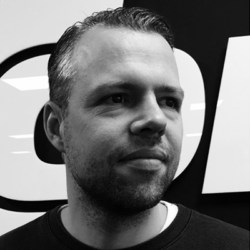 With his company Mintminds Digital Optimizers, Rudger brings over 10 years of experience in data-driven growth to the table. Rudger assists a wide range of companies across Europe with CRO strategies and testing activities. No matter the tool or analytics platform, CRO and A/B testing can only succeed if the right process is in place, the proper test setup is determined, and all relevant test data goes into an analytics platform or DMP. Only when these prerequisites are met, we can genuinely use creativity, psychological theories and new business ideas to deliver valuable insights that help improve your customer's experience. And in doing so, ensure the future of your business.
Rudger is the former Head of CRO at Conrad Electronic International, the largest European omnichannel retailer with over 700.000 electronic products. Here, he was responsible for the setup of an international testing strategy and designing the process of high frequent a/b testing, combined with extensive user research. In 2014 Rudger was invited to join the expert group Revenu Optimization within the Dutch research platform Shopping Tomorrow. Their goal is to inform retailers through white papers on topics such as CRO, A/B testing, Testing processes, Tooling, Customer journey mapping and Personalisation.
Is SEO copywriting still a thing? – Kate Toon
The truth is most copywriters hate 'writing for Google', shoving keywords into title tags and fretting about keyword density means the engagement and the creativity is lost — right? Wrong! It is possible to write witty, informative, conversion copy and still please the Google gods. In this talk, Kate shared essential SEO copywriting knowledge, including simple ways to keep readers reading. Kate provided practical, doable exercises and left us feeling more confident about writing Google friendly copy that's actually enjoyable to read.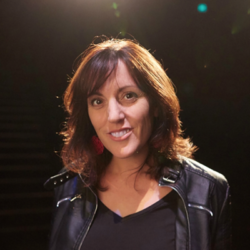 Kate Toon is an author, speaker, podcaster and award-winning SEO copywriter and SEO consultant with over two decades of experience in all things advertising, digital marketing and copywriting.
Originally from the UK but now based just outside Sydney, Kate has written SEO copy and provided SEO strategy for big brands such as eHarmony, Curash and Kmart as well as countless small businesses.
Through her Recipe for SEO Success courses and resources she's also helped over 8000 small businesses improve their SEO and copywriting. Kate is also the founder of The Clever Copywriting School, a membership hub for copywriters, and recently launched The Copywriting Conference – Australia's first dedicated Copywriting Conference. Kate is the host of The Recipe for SEO Success eCourse podcast – Finalist for Best Business and Marketing podcast in the Australian Podcast Awards. She interviews the world's top SEO minds and translates the gobbledegook and jargon into digestible and relatable content.
Author of 'Confessions of a Misfit Entrepreneur | How to Succeed in Business despite yourself', Kate is a regular speaker around Australia, talking on all things SEO, Copywriting and Digital marketing.
Google Analytics: Beyond the Basics – Annelieke van den Berg
You know your way around Google Analytics. You understand the basic terms and have a basic understanding of how Google Analytics collects its data. But then what? How can you give context to the numbers you're seeing? Annelieke showed us in this talk! Subjects discussed: UTM tagging, advanced segments and the power of the landing page.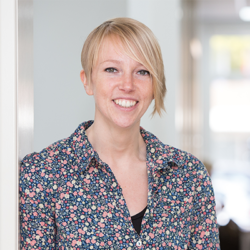 Annelieke is the lead of the Research department at Yoast. With her background as a sociologist and her experience as SEO consultant and CMO, she knows a lot about how to analyze online human behavior.
She focuses mainly on Google Analytics, a topic she frequently blogs about on yoast.com. Her aim is to make Google Analytics understandable for everyone. And not just understandable, but actionable as well so people can use this tool to optimize their site even further.
The Knowledge Graph. What is it? How does it work? How do you get in? – Jason Barnard
Google's Knowledge Graph is increasingly pivotal in their search algorithm. Jason Barnard explained the why and how of the Knowledge Graph and gave our audience practical tips and tricks to fully exploit the opportunities it offers.
A video of this talk is available as premium content in subscriptions that include our courses.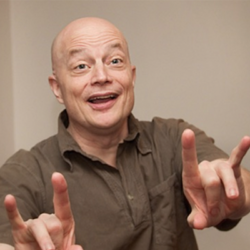 Almost 2 decades of experience: Jason Barnard started promoting his first website in the year Google was incorporated and built it up to become one of the top 10,000 most visited sites in the world (60 million visits in 2007).
Today he's a search marketing consultant, speaker and author on all things search / answer / assistive engine optimisation. #SEOisAEOTickets are now available! Are you in for an amazing SEO conference?

YoastCon workshops, panel and more
We've made an overview of all workshops during YoastCon 2019! And there is at least one thing that they have in common: they're packed with all kinds of practical tips! Feeling sorry you missed one of our workshops? Please check Yoast Academy for all our courses on these topics.
There is a whole range of workshops you could attend at YoastCon 2019: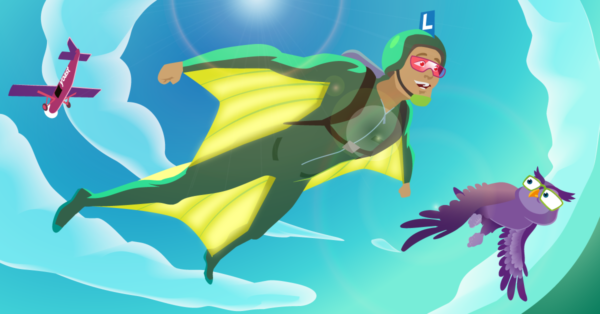 Workshop: SEO Copywriting
Excellent copy is indispensable if you want your site to rank, so much is clear. Creating it might be easier said than done though. During this YoastCon workshop, our SEO experts take you by the hand and guide you through the process of SEO copywriting.
Where do you start?
What should you focus on for your business?
How do you create text that appeals to your target group and makes search engines happy too?
With practical tips and exercises, our SEO experts teach you how to write the best copy for your site!
Interested in learning more? Check our Yoast Academy training: SEO Copywriting!
Workshop: Keyword research
Doing keyword research is such an essential step in your SEO strategy. If you want to grow or at least get any traffic, you can't skip it. We know it can be daunting though, where do you even start?
Here's your answer: join in on our keyword research workshop at YoastCon! Our experts will walk you through the steps of keyword research, so you'll know how to set up and fill your keyword research sheet. You'll have so much inspiration for making new content! And best of all: it'll be content that your audience is actually looking for.
Interested in learning more? Check our Yoast Academy training: Keyword Research!
Workshop: Site structure
Are your most important keywords not getting proper rankings? Is your site structure a mess? Can't see the forest for the trees? During this YoastCon workshop, our SEO experts will explain what site structure best practices are and how to apply them well to your own site.
If you create a clear-cut structure for your content, Google will understand it better and will rank your most important pages higher too!
Interested in learning more? Check our Yoast Academy training: Site Structure!
Workshop: Live website reviews
Is your site already SEO proof?
During this workshop, you'll dive into your own website to make it SEO proof! Our Yoast SEO team will learn you all the ins and outs of how to review your own website. You can immediately bring all this new knowledge into practice. You'll receive an extensive checklist which you can follow to see what can be improved on your own website. Several experts with knowledge of SEO, content, user experience, conversion, and technical SEO will join this session to help you with all of your questions!
Workshop: Yoast SEO plugin
You might have noticed that we keep adding awesome stuff to the Yoast SEO plugin. We keep our checks up to par with the latest in SEO while making it all a lot easier for you. Are you sure you're getting everything out of our plugin? There might be features you haven't discovered yet, that can save you costly time. Or help you create even better content. Find out in our Yoast SEO workshop at YoastCon!
Our experts will walk you through the plugin and explain all the awesome possibilities. You'll learn how to tweak the settings so that they're optimized for your website.
Interested in learning more? Check our Yoast Academy training: Yoast SEO for WordPress!
Dev Workshop: Domain-driven design
In this workshop, we're going to explore creating our own CMS using domain-driven design. We'll start as many CMS have started, a simple blog to share posts. From there we start adding requirements like the ability to add pages, more structured content and interactivity. Together we'll expand the model of our growing domain and deal with challenges such as backward-compatibility, forward-compatibility, and extensibility.
This workshop takes an architectural look at content management and will be conducted entirely on paper. It's intended for an audience experienced with programming and basic design patterns.
The last talk of YoastCon 2019 was actually a panel discussion with some of our experts:
Panel discussion and Q&A
YoastCon experts: Kate, Rand, Marieke and Jono
We offered a chance to pick brains and learn from the best. Our awesome speakers Kate Toon, Rand Fishkin, Marieke van de Rakt and Jono Alderson talked about everything online in this panel discussion moderated by Joost de Valk.
A video of this panel discussion is available as premium content in subscriptions that include our courses.
TYPO3 and Magento with our partner MaxServ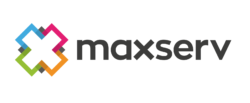 We also had an active hallway track, with a prominent spot for MaxServ. If you were wondering if this conference was fully focused on WordPress? It was not! It was really all about SEO and all things related. That includes WordPress, but also other platforms. We have developed Yoast SEO for both TYPO3 and Magento2 with our amazing partner MaxServ.
MaxServ was available for all questions about TYPO3 and Magento in their booth at YoastCon – visit our product pages for more information:
Sponsors
A conference can only be successful with the help of sponsors. Therefore, we'd like to thank all our sponsors for helping to make YoastCon 2019 possible!

Our Golden owl sponsor
Jetpack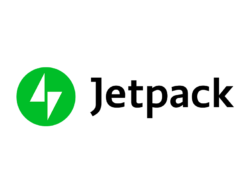 Jetpack, one of the most popular plugins for WordPress, is the most powerful way to design, protect, and manage multiple WordPress websites.
Jetpack is powered by the folks behind WordPress.com, which means you've got the infrastructure to handle billions of page views behind your sites, plus world-class 24/7 support. Learn more at jetpack.com
Our Silver owl sponsors
EasyWP (Namecheap)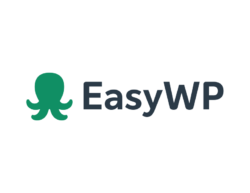 EasyWP is a new Managed WordPress service from Namecheap. It is built and runs on Namecheap's own cloud. This delivers a consistently fast and reliable hosting experience and enables EasyWP to be some of the most affordable Managed WordPress hosting around.
EasyWP lets users set up and deploy WordPress in 30 seconds or less. It is also integrated into Namecheap's domain platform, making it very easy to point domains to EasyWP without the traditional hassle of DNS. The EasyWP dashboard makes deploying and managing WordPress a breeze and for webmasters with multiple WordPress sites, provides a single pane of glass through which to manage each site. Prices start at just $3.88 per month.
About Namecheap:
Namecheap is a global domain registrar, web host and cloud company supporting 2 million customers worldwide, with over 10 million domains under management. Namecheap has a long-standing commitment to privacy, supporting the Electronic Frontier Foundation and Fight for the Future. Learn more at www.namecheap.com/wordpress/
Our Bronze owl sponsors
Sucuri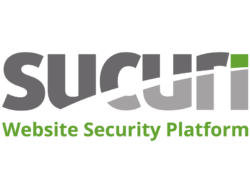 Sucuri offers affordable solutions for complete website security. Website hacks continue to grow in number and complexity. Their research labs stay ahead of emerging threats to websites like yours.
Sucuri cleans and protects websites faster than competing services, with plans for everyone including business, enterprise, and personal projects. Teaming up with passionate security professionals will bring you peace of mind so you can get back to running your website and business. Learn more at sucuri.net
Siteground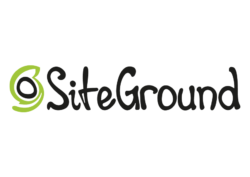 Siteground now celebrating their 14th year in the business and hosting more than 1 700 000 domain names, is a leading web hosting company internationally recognized for their unique approach to hosting. With a focus on performance, security and unmatched customer service, they have developed their in-house solutions to protect your website from hacks and invented new technologies that can make your website run over one hundred times faster. The best part of it – they have amazing, fast, experienced and super friendly individuals working on their support team to help you 24/7! To make the life of their geeky clients easier, they provide many goodies like free SSL certificate with each hosting account, automatic software updates, built-in caching and CDN, staging tool and GIT integration. Learn more at siteground.com
Lunch and student sponsor
Bing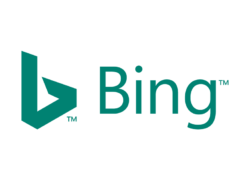 We're proud to have Microsoft/Bing as our lunch sponsor! Thanks to their contribution, we are able to serve all our attendees an outstanding lunch during YoastCon.
Next to that, Microsoft offered to sponsor a number of student tickets. The youth is the future and Microsoft wants to contribute by making it possible for students that want to dive into SEO and online marketing to attend. Thank you, Microsoft!
Bing is the intelligent search engine from Microsoft that helps people save time and money. Bing reaches a global audience of 500 million searchers making over 11 billion searches worldwide every month, and powers search results on Yahoo to AOL, Apple to Amazon, and enables unique experiences including Cortana, the truly personal assistant. Connect to the people who matter to you through Bing Ads, the advertising platform that provides rich audience targeting capabilities and the tools you need to effortlessly deliver business results.  Investments in machine learning and artificial intelligence are making search more pervasive, predictive and personal so you can build more meaningful connections with your customers. Bing Network. Intelligent search. Learn more at https://www.bing.com/
The full two day schedule of YoastCon 2019