Yoast SEO settings: Advanced
In this article, we'll discuss the Advanced settings in Yoast SEO in your WordPress backend. We'll explain where to find this menu item and which settings you can find here.
Table of contents
Where to find the Advanced settings
You can access the Advanced settings in Yoast SEO by going to your WordPress backend. Here, click "Yoast SEO" and then "Settings" in the menu on the left-hand side. In the Yoast SEO settings menu, click the "Advanced" header to expand it. This will reveal all the advanced settings available.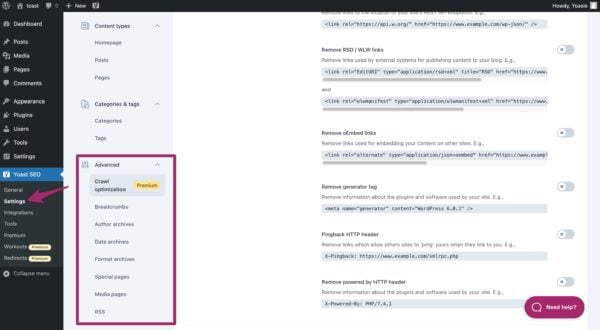 Advanced settings
The advanced settings in Yoast SEO offer several important options that can help to further optimize your website. These are the available settings:
Related articles