The stale cornerstone content filter: keep your core content fresh!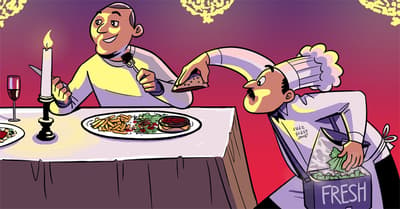 Sometimes it's the little things that count. The SEO analysis introduced in Yoast SEO 10.0 comes with a new feature for Premium users: the stale cornerstone content filter. This handy little tool monitors the posts you've marked as cornerstone content and warns you if you haven't updated them for six months. As you know, cornerstone content is extremely important, and keeping these up to date is imperative. That's why we remind you to do so!
Eager to know what this filter can do for you? Read about how it works, and what you can do with the stale cornerstone content.
Why is fresh cornerstone content important for SEO?
Cornerstone content forms the heart and soul of your site. It's the content that shows your authority on your chosen subject. You want to see that content at the top of the search results. Keeping your cornerstone content fresh and up to date is vital for SEO. Your cornerstone articles should be timeless and should, therefore, always contain the latest insights. That gives both your users and search engines the signal that your site is alive and well, with relevant information to offer. After all, it's hard to maintain your authority with stale content!
What is stale cornerstone content?
Stale content is content that you haven't updated in a while. As we already told you how important cornerstone content is for your site, you should try to prevent it from going stale.
But we get it — it's easy to forget things like this. There's always so much work to do on your site. That's precisely why we introduced the stale content filter. It helps you keep essential content on your website fresh and updated. In the Yoast SEO meta box, you can mark specific articles as cornerstone content. We pick up on this, and we give them special treatment. Thanks to the cornerstone analysis, we grade them stricter, and we keep track of whether you keep them updated or not. If you haven't done that in six months, we show a notification reminding you to do that. Easy, right? If not, we have a great article on how to keep your content fresh.
How does the stale cornerstone content filter work?
The stale cornerstone content filter is incredibly easy to use! If you're anything like us, you might not even notice it is there. That's because we always try to keep our ultimate guides — our cornerstone content — updated at all times. But, OK that's the ideal situation. What about if one (or two) of those articles slip through the net? Well, you can catch them in the post overview of your WordPress dashboard.
Just go to the posts overview screen. At the top of the screen, there is a horizontal list with clickable links. One of them is the stale cornerstone content filter. Does it have a number next to it? Then you have one or more articles that haven't been updated in at least six months. Click on the filter to see the posts in the post overview.

What to do with stale cornerstone content?
The solution is simple: update the stale cornerstone article! The least you can do is reread it critically to see if it is still accurate and relevant. If it is, and nothing has changed in your company, market, or niche, see if there are any other changes you can make. Maybe you can improve the readability or the SEO score. Then, save the post, and the notification will be gone. But, in most cases, a lot can change in six months' time. So, it will be a good idea to reevaluate your content and add, delete, or rewrite parts of it.
Besides regularly checking your cornerstones, also keep them in mind as you're writing other posts. You're bound to come across new insights into a topic, especially if you're building a proper internal linking structure, writing shorter posts on subtopics, and linking them to your cornerstones. Add those new insights you find along the way to your cornerstone articles, and make sure they are still exhaustive. In the long run, it's also a good idea to come up with a strategy for your cornerstone content.
Want to learn all about setting up a great internal linking structure and updating your existing content? We have several SEO courses that can help you with that, such as courses on all-around SEO, site structure and SEO copywriting. Get access to all of these courses with Yoast SEO Premium, which also gives you access to extra features in the Yoast SEO plugin.
Go Premium and get free access to our SEO courses!
Learn how to write great content for SEO and unlock lots of features with Yoast SEO Premium:
Always strive for the best!
If you want to rank, you need to put your heart and soul into your work. Your site must be of impeccable quality, full of engaging, and relevant content. And that's a lot of work. We know because we are in the same position as you. Sometimes, we, too, find ourselves struggling to keep up. It's not easy to make sense of this never-ending stream of content. Luckily, little helpers like the stale content filter help to keep us on our toes!
Coming up next!
Event

December 09, 2023

Team Yoast is at Attending, Organizing, Sponsoring WordCamp Ahmedabad 2023! Click through to see who will be there, what we will do, and more!

See where you can find us next »

SEO webinar

12 December 2023

Learn how to start your SEO journey the right way with our free webinar. Get practical tips and answers to all your questions in the live Q&A!

All Yoast SEO webinars »