All-around SEO training
Master practical SEO skills for all aspects of SEO
Get practical tips to rank higher and get more readers or sell more online
Optimize both your technical setup and content to avoid costly mistakes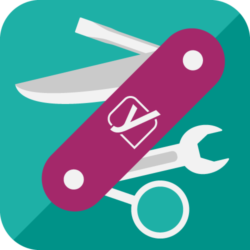 Yoast SEO Premium + Academy
Unlock access to all Yoast SEO academy courses
Also includes the Yoast SEO Premium plugin
Be first to get new features & tools, before everyone else
Learn to do SEO yourself
Improve your rankings right away
Start a free sample lesson!
Free
Try the All-around SEO training out for free!
Get a taste of what this course is like with a sample lesson
Easy access through MyYoast and Yoast SEO academy
What will my site look like after this training course?
You'll show the search engines that that number 1 result is where you belong. How? Like this:

You'll target keywords that

drive traffic

and write content that convinces those visitors to

buy or become returning visitors

.

You'll avoid

costly basic SEO mistakes

with a solid

technical SEO foundation

Your

site structure

will guide the user and the search engines to your most important pages.

Your site is

secure and faster

Your site has more

links

coming in,

showing the search engines that

you're a trusted authority
You're even doing better on SEO topics that you won't see discussed in most SEO courses: marketing emails, social media, convincing your users to buy, accessibility, and usability. And completely ready to tackle the more advanced courses in Yoast SEO academy!
---
What topics are covered in this All-around SEO training?
The content side of SEO

How to get your own list of keywords (keyword research)

You'll find out how to do your own keyword research. This module includes a screen recording that shows how we at Yoast go about it. Step by step, so you'll know exactly what to do.




Includes template: keyword research sheet

Optimize your own SEO text (SEO copywriting) We'll walk you through all the steps of writing an original, readable and findable blog post and help you avoid common SEO writing mistakes. And you'll see how easy it is to optimize your texts with the Yoast SEO plugin.
Set up or improve your own site structure With your structure, you can influence which articles will rank higher than others in Google. After this course, you'll be able to set up your own site structure, or improve the one you already have.

The technical side of SEO

Improve your site speed If your site is slow, your visitors might leave before they've even seen what you have to offer. And Google punishes slow sites with a lower ranking. We'll show you how to measure site speed and how to influence it.
Make your site more secure About 60 – 80% of hacks are done for SEO purposes. When sites are hacked, hackers can insert spammy links that Google punishes you for. This will make your rankings drop. And it's not easy to climb back up. There are a few simple things you can do to avoid being hacked: we'll show you!

Look beyond your own website (off-page SEO) Too often, SEO is restricted to on-page SEO, but there's a lot more out there:

Find out how to make other sites link to you, so Google sees you deserve a higher ranking (link building)
Keep your audience engaged with the right emails at the right time (email marketing)
Discover how social media can get you even more traffic (social media marketing)

Plus: outsmart your competition by going beyond SEO

When your site is pleasant and easy to use for everyone, it will

show in your numbers

(bounce rate, average time on page, conversion rates …). Google likes these numbers and will reward you in your rankings

.

Make your visitors feel at home (user experience or UX) User experience or UX has little to do with pretty colors. It's about helping your visitor use your website in the most intuitive way. We'll give you a few quick tips.
Open the door for everyone (accessibility) Everyone should be able to easily use your website, including people with an impairment. And it really doesn't take much! With a few simple adjustments, you can improve your accessibility significantly.
Get more customers or subscribers (conversion rate optimization) With good SEO, you'll get the right traffic to your website. But optimization shouldn't stop there. What do you want your visitors to do once they're on your website? Buy, subscribe, click? We'll show you how to let your visitors do exactly that.
In other words, the All-around SEO training lessons will provide great insight into every essential SEO topic and more! And if you really want to master everything at an advanced level, our specialist courses pick up right where this course leaves off!
This All-around SEO training is for you if …
You run or maintain a

blog

, an

online store

or

another website

that you'd like to improve traffic on

Or … you're a

developer

,

copywriter, marketeer

or other

online professional

and you want to

start offering SEO services to your clients

You want to

avoid costly mistakes

and prefer to do SEO right from the start

You use the Yoast SEO

plugin

or you don't – doesn't matter

You use

WordPress

or another CMS – doesn't matter

You know basic SEO practices or you don't – doesn't matter

No technical knowledge required
---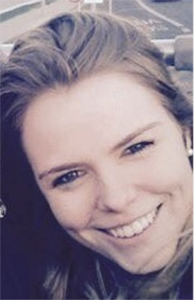 This course will equip you with a solid sketch of the landscape that is SEO. It covers the essential bases of the topic, leaving you confident in your own ability to one day master it fully. 
The course is easy to follow, full of useful information, and it is presented to you by the friendly and passionate team at Yoast. I can't wait to learn more from these guys – so much so that I have already purchased another course.
Melanie Olsen – lottovate.com
What is included in this All-around SEO course?
Over 3 hours of instructional

videos

, from basic SEO to expert tips, sliced into 39 bite-sized clips.

Quizzes to train what you've learned

PDF files so you can easily check the tips again while working on your website

Certificate

Badge

Access for 1 whole year
And a great basis for the treasure trove of Yoast SEO academy lessons that will allow you to really master every SEO topic!
Who teaches this course?
All content for this course is created by the SEO experts at Yoast:

They're the creators of the #1 SEO plugin for WordPress worldwide

Companies such as Facebook, eBay, and The Guardian rely on Yoast for their SEO strategies
Features Joost de Valk, founder of Yoast and a renowned authority in SEO, who shares his knowledge on international conferences all year round.
---
Show off your SEO skills with a certificate and badge
Once you've finished the course, you'll get a certificate and a badge you can display on your website.
The badge only appears when you've actually completed the course, so not just anyone can use it.
Add the certificate to your resume, your LinkedIn profile or use it to get that raise you deserve. 
How much time do I need for this All-around course?
It depends.
You can

watch all videos

in

3 hours

.

Are you

up to speed on basic SEO practices?


Then you'll be done in

12 to 16 hours

.

Are you

new to SEO?


Then you'll take your skills to the next level in

about 24 hours

.
You'll have access to all course material for 1 whole year, so you can spread it out as you like.
Not sure yet? Take a free sample!
You can take free sample lessons for all our courses. Do one lesson to see whether the training is for you, no strings attached!