Changing URLs in search results
April 2015, Google announced that they'll change the way they represent URLs in mobile search results. This post explains what is changing, what this means for you and how our Yoast SEO plugin will help you with these changes.
What is changing in the search results?
In their blogpost Google say they'll changing the following:
The website name to be used instead of the domain name
The URL structure of the URL as breadcrumbs
Up until now, if you have breadcrumbs showing like we do, it would show like this in mobile search: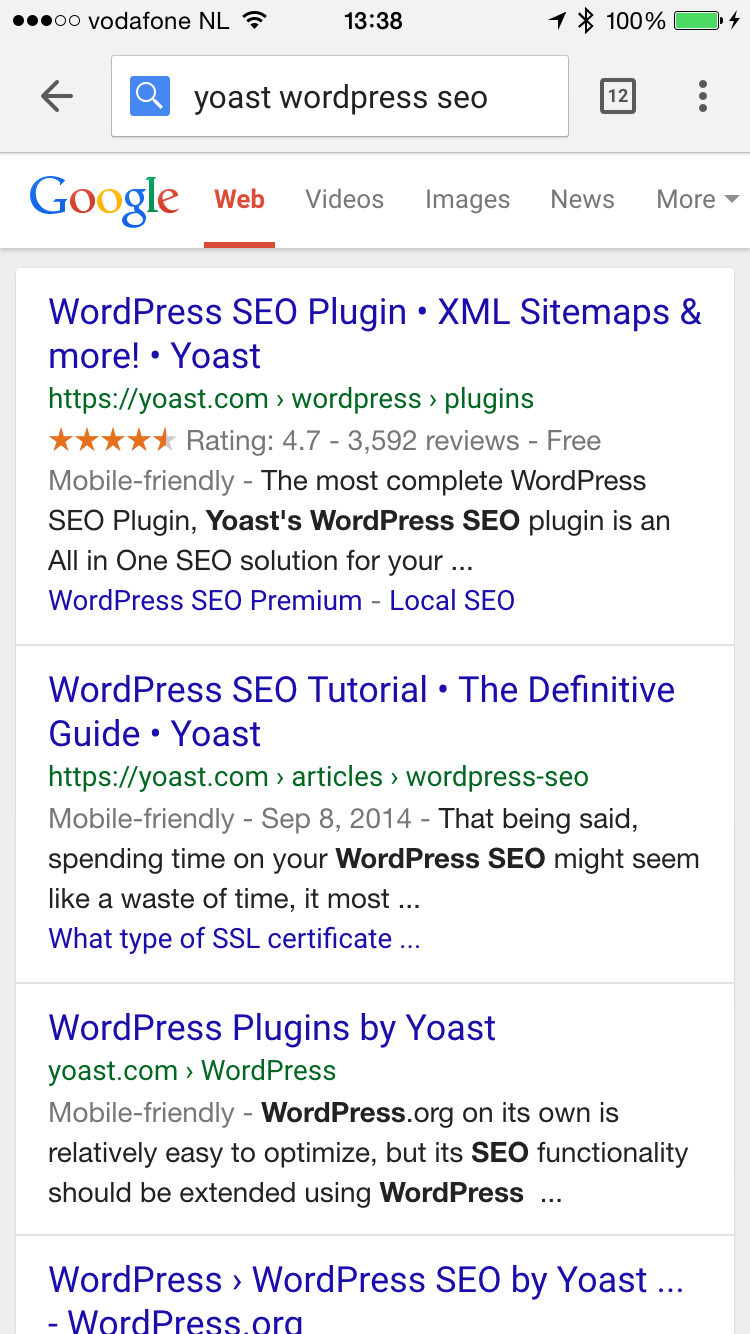 As you can see that shows the domain name before the breadcrumbs. It already shows the "new" breadcrumbs that have been taken from the URL structure. In the new situation in the US, you can change the domain name to the name of the site, which looks like this: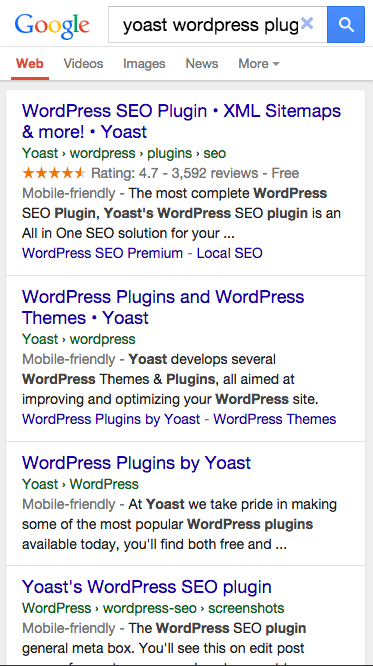 Yoast in these results is yoast.com, WordPress is wordpress.org. It places a lot less prominence on the domain name. You can change the site's name through new Schema.org site name markup that was announced in the same blogpost.
In that post they also point at the breadcrumbs markup, which should make those breadcrumbs taken from the URL structure change into your own breadcrumbs. We have to admit: we have breadcrumbs on our site and yet Google is using the breadcrumbs taken from the URL structure for the first two of three total results in that screenshot. We'll investigate the why and how of what's happening and keep you up to date.