Use the Yoast SEO Internal linking blocks to improve internal linking
A feature of the Yoast SEO Premium plugin for WordPress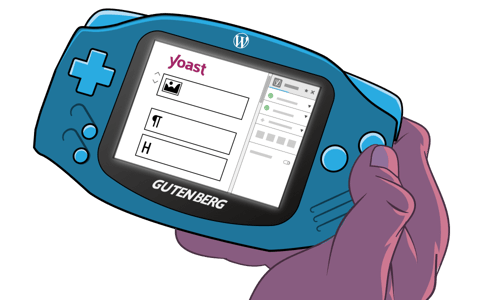 What do our Yoast SEO blocks do?
Internal linking is a key aspect of SEO. It can help you increase your chances to rank. Yoast SEO gives you valuable support in building a solid internal linking structure. What's our secret? The Yoast SEO blocks!
Make sure your pages get noticed with the Yoast SEO Internal linking blocks
Make your content findable with the right internal links
Use the blocks on your site to make internal linking easy
Increase your chances to rank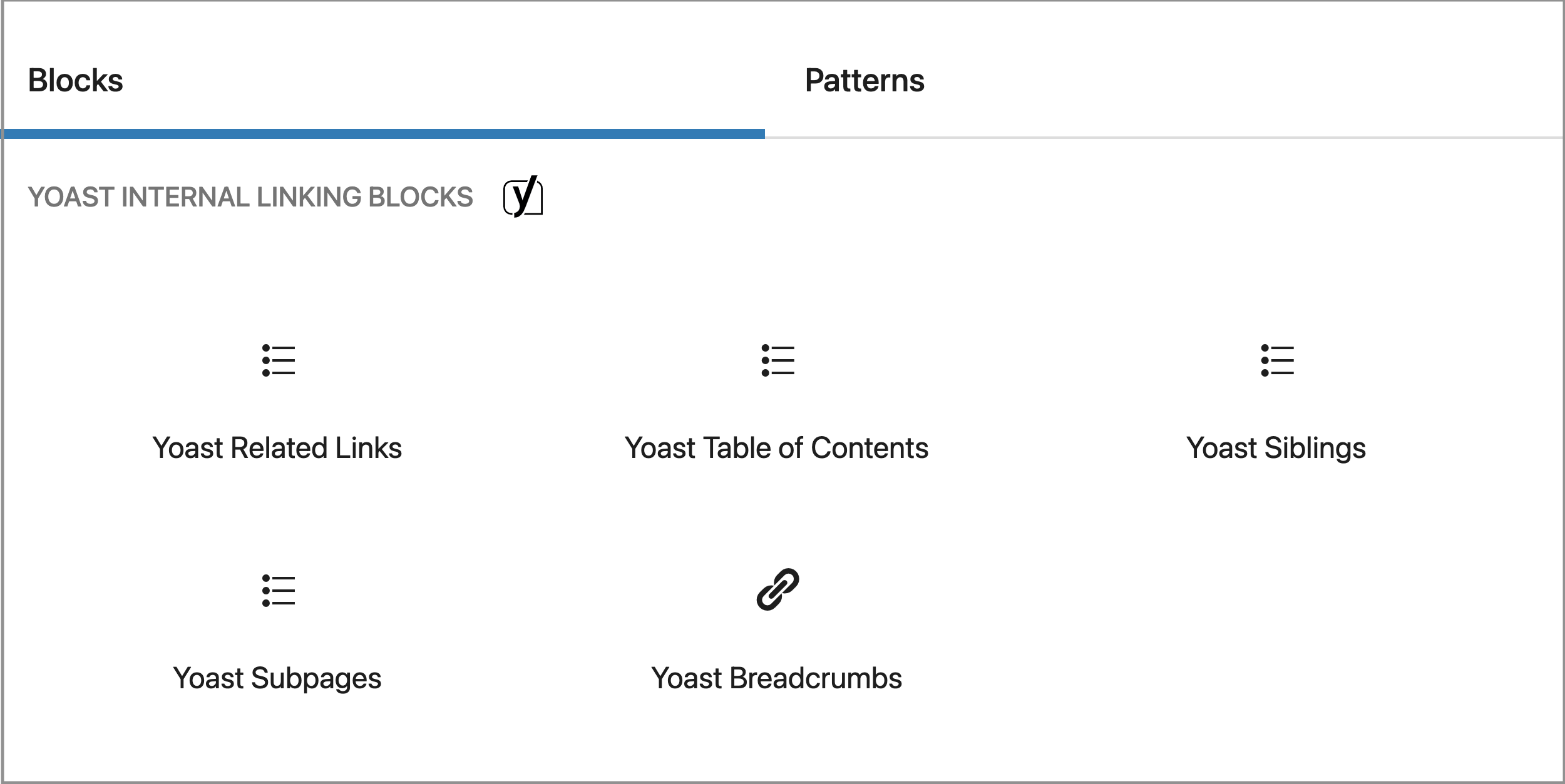 Buy Yoast SEO Premium now!
Go Premium to get access to the Subpages block, Siblings block, Related Links block and Table of Contents block right now!
Why do I need the Yoast SEO internal linking blocks?
With internal linking, you help users and search engines find your content. The Yoast SEO Internal linking blocks for the Block editor in WordPress can help you with this. So, we made a bunch of them to make your life easier. Read on to find out precisely what each block can do for you!
Readers and search engines will find your content easily with the Yoast SEO Internal linking blocks
Internal linking is like putting up road signs that guide readers and search engines. Without them, your essential content may get lost. But, if you neatly set up your internal links with Yoast SEO Premium and make your content findable, you may turn one-time visitors of your site into returning, long-term explorers.
New: Guide visitors and Google with easy-to-add Breadcrumbs block
Breadcrumbs take users by the hand and help them guide your pages. But they also help Google work out how your site is structured. You can use the Yoast SEO Breadcrumb block to simply add breadcrumbs to individual posts and pages. This is helpful if you don't want to touch code or if you only want to add to a specific page. Adding breadcrumbs is incredibly easy. Watch the video and you'll see for yourself.
Your content will be easy to scan with the Table of contents block
A table of contents is informative, and it lets the reader scan the content. It can also be a pain to create one. At least, it used to be difficult until we made the Yoast SEO Premium Table of contents block! All you need to do is add the block to a post or a page. The plugin will automatically include all your headings in it and present them in a neat table. When we say something's easy, we meant it! Take a look at the video below to find out how the block works.
The findability of your pages will improve with the Related Links block
Do you want your audience to stay on your site after they are done reading one page? Then make sure to serve them some more related content. How? With the Yoast SEO Premium Related links block!
The sophisticated Yoast internal linking tool analyses your content and gives you suggestions on related posts, pages, categories, and tags. You can add all of those links at once in a list format with the Related links block. No sweat!
We made a video that explains how the block work. Check it out!
The structure of your site will become clear when you link your hierarchical posts and pages with the Subpages block
Let's say you have an entire site about snacks. One of the pages on the site is about chips and your love for them. That's the main page on chips, also called the parent page. Then, you use subpages to write about the different chips varieties. For example, you have one page about potato chips, another one about nacho chips, etc.
Now, you want to make sure people and search engines find all these pages. What's the best thing to do? Add links from the parent page to all the subpages, of course. And how will you do that? You guessed it, with the Yoast SEO Premium Subpages block. Add the block, and the links will appear. It's like magic.
Readers will stay on your site longer when you link your subpages with the Siblings block
Remember those pages on chips varieties you just read about. Well, not only should you link to them from their parent page, but you should also link them with each other. Like that, people will be able to jump from page to page and discover new interesting information! Again, you can just add the Yoast SEO Premium Siblings block, and see the related sibling's links appear. Quick and effective!
You can learn all about this block, and the Subpages block in the video below.
So, you see, internal linking becomes much easier with Yoast SEO Premium!
Buy Yoast SEO Premium now!
Go Premium to get access to the Subpages block, Siblings block, Related Links block and Table of Contents block right now!
---
Let Yoast SEO help you win the search rankings
Discover all the features of the Yoast SEO for WordPress plugin.