Local SEO content strategy: 5 tips to succeed online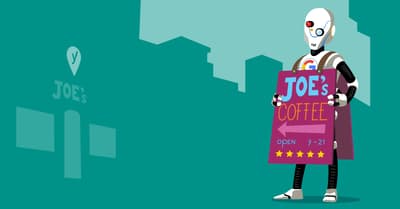 If you own a local business, you want to dominate the local search results of your niche. Nowadays, that might be even more important. But how do you write content for your local business that'll pop up in the search results? On what aspects should you focus? In this post, I'll give tips you can use to set up your very own local SEO content marketing strategy.
Local SEO is for local businesses
When you're aiming to rank for local search results, you want people in a specific neighborhood, village, or town to find and visit your website. In most cases, your goal is not to sell directly through your website. Generally speaking, your website probably helps people to find your store, to your practice, or to hire you for your skills. Websites focusing on a local audience are different from those focusing on a national or global audience. In most cases, when visitors are interested in your services, you'll have a personal interaction with them, whether that's face-to-face, via a video call, or a phone call. Your competitors are the other local entrepreneurs in your specific niche. Probably you actually know your competitors.
What is local content marketing?
Content marketing means creating content (written, audio or visual) that attracts the attention of potential customers, engaging their interest and showing them what your business is all about. The goal isn't just getting people to click and then promoting your business to them. Content marketing is about giving people content that they enjoy or find helpful, so they get to know you and keep coming back.
Content marketing for local businesses and local SEO works in exactly the same way. As a local business, you might face some different challenges than a larger organization, but you'll probably have some different advantages too! For instance, a big company might have a lot more resources to spend on content and SEO. However, they probably don't know their customers the way that you do as a local business. Customers may just be numbers on a screen to them! And their customers might have no idea who's really doing the work behind that big corporate website, either. By using your local knowledge, showing your personal approach, and being visible, reachable and authentic you can make great content for your local business.
1. Do keyword research
Which local queries does your audience use when searching for your type of business? You should get inside the heads of your audience and figure out what they're searching for. For most local search queries, people will actually use the name of the town or village when searching for something. For instance, they'll type in [plumber Amsterdam] or [therapist New Hampshire]. But even if people do not use a local term in their search query, Google will probably recognize their query as a local search intent. Searching for [dentist] in my hometown Wijchen will give me similar (but not identical) results as searching for [dentist Wijchen]. Google will give search results based on your location if they recognize a query as a local search intent. This also counts for near me searches.
Keyword research can be hard. But since you, as a local entrepreneur, regularly talk with your audience, you have a big advantage. Ask them about their search behavior! Ask your favorite customers what they were searching for when they first visited your website. Or what they would be searching for if they'd be looking for your type of business. That's valuable information. Don't stop there, though! Think about other search terms as well (as you might be missing out on an audience).
Read more: Ultimate guide to keyword research »
2. Write 'local' headlines
Make sure that the snippet of your web page that Google shows in the search results is optimized for local SEO. You want to do that because Google will know you're focusing on a local audience, but you also want to do that because your audience will recognize you as a local business.
Your audience is searching for that plumber nearby, the bakery around the corner, or that carpenter that'll come to their house. They'll click on those results that indicate that they are situated in their area. That's important for local search. Make sure your snippet is clear about where your business is. Make sure the title of your posts and pages is clear about that. Use the Yoast SEO Google preview to see what your snippet will (probably) look like in the search results.
3. Make an awesome impression
Once you've convinced people to click on your snippet in the search results, you should convince them to stay on your website (and not click away). A high bounce rate will eventually result in lower rankings, so you want to make an awesome first impression. When you're a therapist, a doctor, a hairdresser or a carpenter, you basically have to sell yourself. People want to know who they are dealing with!
As mentioned earlier, content marketing for local SEO can really benefit from your personal touch. One of the drawbacks with big, corporate websites is that they can feel distant and impersonal. Even real pictures of their employees can end up looking like stock photos. And that means just by being yourself, you get an easy advantage!
A good picture is key to making a strong first impression. Your website should reflect your business. If you have a practice or a physical shop, make sure to publish some high-quality optimized photos of your business – and perhaps your employees – on your website. Videos are also a great way to present your business to the audience. Besides using great images or videos, you might also want to start writing too!
4. Write a blog
To rank in the local search results, you want to write content related to your local business. A blog is a great content strategy, and it works just as well for local content marketing and SEO. Write about what you know and what could be of interest to your target group! If you're a carpenter, you should write about your projects and how happy they made your customers. If you're a dentist, you should write about the most common problems concerning teeth. If you're a florist, write about your beautiful bouquets! Write about your customers too. Local testimonials are great, just as ratings and reviews. If people are exceptionally satisfied, they should surely be able to leave a review on your website. But perhaps their story could also be told in a blog post. Writing about local events is also a great content strategy for local SEO.
In any local SEO content strategy, you should make sure that your blog posts relate to your local community. And of course, optimize your post for the keywords you came up with during your keyword research.
Keep reading: How to get blog post ideas: 11 tips to find inspiration »
5. Use social media
Facebook and Instagram should definitely be part of your local SEO content strategy. People connect with others from all over the world but are most prone to connect with people in close proximity. We interact most with people we also see in real life. If you have a local business, you can benefit from this.
Make sure to keep your local audience informed with lots of Facebook posts and share your pictures and stories of your projects on Instagram. If you can write about – or, even better, together with – your customers that'll increase the chances your audience will share and engage with your posts. Advertising on Facebook could also be truly profitable. You can easily narrow down your advertisements to a specific (local) audience. That could be a great method, as costs for local advertisements on Facebook aren't very high.
Whatever you post on Facebook, always make sure to preview your Facebook post first to check whether it looks good. With Yoast SEO Premium this is super easy; you'll have a Facebook preview in your post in the WordPress admin!
Read on: Social media for small businesses: 12 tips to boost your local marketing »
And: the Yoast Local SEO plugin
Last, but not least: the Yoast Local SEO plugin makes implementing your SEO strategy easier. The local SEO plugin covers all kinds of technical things, like Schema.org for local business, which you need to be doing in order to rank in the local search results. On top of that, it will help you set up excellent local landing pages, and will allow you to add functionalities you'll need as a local business, like a store locator, to your website. When that's done, you can truly focus on improving your SEO by writing the best content for your local business!
Keep on reading: The ultimate guide to small business SEO »
Coming up next!
Event

December 09, 2023

Team Yoast is at Attending, Organizing, Sponsoring WordCamp Ahmedabad 2023! Click through to see who will be there, what we will do, and more!

See where you can find us next »

SEO webinar

12 December 2023

Learn how to start your SEO journey the right way with our free webinar. Get practical tips and answers to all your questions in the live Q&A!

All Yoast SEO webinars »