SEO basics: What is local SEO?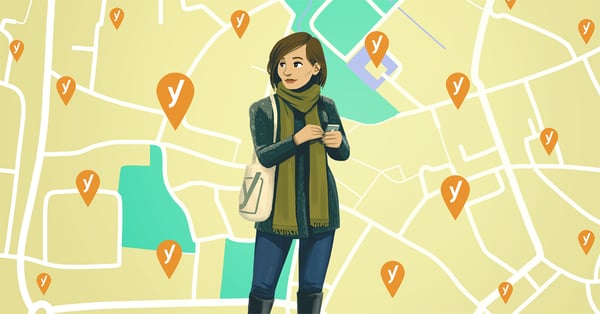 A website gives you the opportunity to target the entire (online) world. Local SEO, on the contrary, is focused on ranking higher in your local area. Especially now, in the COVID-19 crisis, when people are trying to reach you online instead of offline, it's worth investing in it. You'll have to make sure your local audience will find you in Google! In this post, we'll explain what local SEO is and guide you to more in-depth readings to make your website findable in your area.
What is local SEO?
If you have a local business, like a shop, or have people visiting your office frequently, optimizing your website is also about making sure people are able to find you in real life. Even now, when you're not actively getting visitors in your building, you're still targeting an audience that is located in the same geographical area as you are. So you need to optimize for that area! This is what we call "local SEO."
Ground-rule these days is that it's by far the easiest to optimize if you have a proper address in a region/city. The thing is that if you want to optimize for, for instance, a service area that you are not located in physically, your main tool for optimization is content. You should simply write a lot about that area. We found that often, this leads to forced pages that have little to do with the business at hand. It's clear that these pages are only added for SEO reasons.
Mentioning all the areas
Just recently, I heard someone say that he just mentioned some neighboring towns. And that got him visitors from these towns. Depending on the niche you are in, that might have some effect, to be honest. But I wouldn't call it proper optimization. For the majority of companies, that strategy won't work that well. It's not really an optimization; it's just that no-one else mentions that area and that product on his website. If there is competition, please use other methods as well.
Local SEO explained in detail
In our series on local SEO, David Mihm mentions a number of things you can do to really optimize your website for a certain geographical area:
That is a lot to digest, but if you are serious about optimizing for your local audience, do read all eight articles!
Local SEO isn't just about search engines
Yes, there is a lot you can do online to optimize your website for a local audience. But if you are running a local business, things like word-of-mouth and a print brochure also contribute to local SEO.
If you mention your website and social profiles on your offline communication/promotion as well, your Facebook likes might go up, your Twitter followers could increase, and the direct traffic on your website will get higher. One way or another, this will be visible to Google as well, beit indirect perhaps.
So, back to our main question: what is local SEO? Local SEO consists of a number of factors that help you address your local audience by better rankings in search engines. It's not just optimizing your address or your social media strategy; it's all these things combined that we call local SEO. Good luck optimizing!
Want to rank locally?
Did you know that we also offer a Local SEO for WordPress plugin? Do you want to get more local customers? So, do you own a (small) business and local clients? And, are you tired of seeing your competition show up higher? This plugin will help you rank better locally and in Google Maps, without breaking a sweat!
Read more: Ultimate guide to small business SEO »