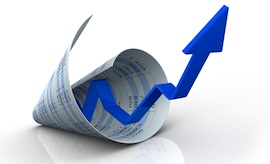 People ask me at times whether I talk about SEO ranking data with my clients and/or monitor it for them. In almost all cases I do monitor it, in some cases, we talk about them, in a lot of cases we don't, as it's just not that reliable of a metric. On the other hand, with Google hiding referral data more and more, we'll need to track rankings to guesstimate some of our improvements. So let me show you what tools I use and how I use them.
Clicky (aff) has recently added what I call passive rank tracking to their already awesome analytics package. André wrote about stuff you can do with the rank tracking in the Google referrer data over 2 years ago here on Yoast. About 2 years ago as well, I used this same referrer data to build a passive rank tracker, independent of Google Analytics, because I wanted to do things with that SEO ranking data that I couldn't do in Google.
The one metric I wanted most of all from that big blog of SEO ranking data is the average rank from referrers. You see, because of personalized search results, rankings are never the same and there's no "good" way of tracking the impact of personalized search. Now you have a semi decent average in Clicky though, so I like that.
Because Clicky has a pretty decent API too, you could use this to do all sorts of cool stuff. I use this kind of data in combination with Authority Labs and a new toolset in my arsenal, SEscout. Authority Labs shows me all sorts of info about universal search other tools don't give me, SEscout does hourly rankings when you have a paid account, which helps me track fluctuations in "the force" more easily.
SEO Ranking Data in Aggregate
Rankings for specific keywords are very often not that interesting for my clients, as outside of the clients for my website reviews, most of my SEO clients tend to think in tens or hundreds of thousands, if not millions of keywords, not one, two or ten. So for them I track rankings in aggregate, something you should probably do too if you track more than a couple of keywords. You can then answer questions like "how did we do on this keyword group", "how did we do on that keyword group". Authority Labs allows you to tag keywords which makes this kind of analysis even easier.
I then compare that aggregate number to the SearchMetrics data for their site and see how good that number is (usually they correlate very highly), after which I can see how well their competitors did using SearchMetrics as well.
The issue is with both Authority and SEscout: they don't give you the complete view because they don't do personalized search, which is good, because we want to know our "real" ranking, but it's also bad, because it might not always correlate well with our traffic. That's where the extra layer Clicky added comes in, which allows us to see just how much personalized search impacts those real rankings. For quite a few of my own keywords I can see that without personalized search, I'd get a lot less traffic, while for others it's completely the other way around.
Always correlate SEO ranking data with Analytics!
Of course, no ranking is worth anything if you can't correlate it to a decent amount of incoming traffic. Luckily, both the Google Analytics and Clicky API allow you to easily correlate the two and see where you have a chance of gaining more traffic.
One of my favorite ways of looking at sites SEO ranking data is looking at where they rank inbetween #5 and #10 that's already sending traffic. If a keyword you rank #8 for consistently sends you traffic, that's a keyword with enough traffic to optimize for and see if you can get into the top 5 or even the top 3.
And now, it's your turn! How and where do you use SEO ranking data? Share it in the comments!
Image credit: financial chart from Shutterstock.