Local SEO: using our store locator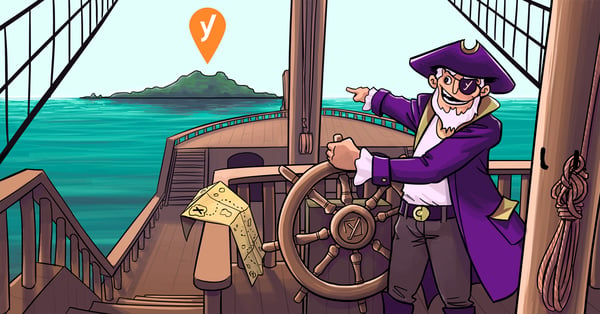 In our previous post about local SEO, we explained how to set up local landing pages for your site. In this post, we're going to highlight one of the other features of our Local SEO plugin.
A helpful tool for your visitors
The store locator isn't something that will directly help your site's SEO. It's mostly a helpful tool for your visitors. It allows them to search the nearest store to their address and plan their route to the store. For example, they might be looking for an Apple Store within 10 km from Chicago: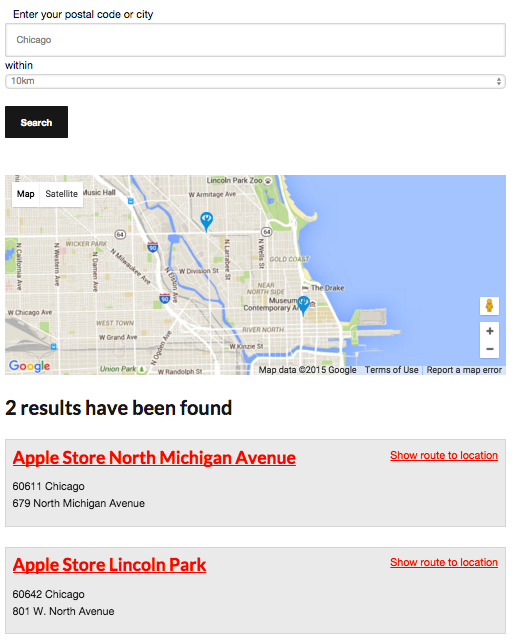 You can expand your locations overview page (we described how to set this page up in our previous post) with the store locator to give your users a better experience. And maybe even more important: to let them find your store more easily, so they can directly contact or visit you!
How to use the store locator
The store locator can be inserted on any page using the following shortcode: [wpseo_storelocator]. To really learn what you can do with the store locator, please take a look at our knowledge base.

Using the store locator for your business directory
Using one of our plugins isn't limited to only list your own business or businesses. When you own a business directory to list (for example all the dentists in Los Angeles or car dealers in Arizona) you can still use one of our plugins!
To add these locations you can just enter them one by one, or import them, After this, you can add the store locator to the (category) pages you want.
A small remark: of course it may be harder to rank in Local Search when you don't own those places, but it still would be a very user friendly feature for your visitors.
Want to play?
If you feel like something is missing in our store locator: please leave your suggestions in the comments!