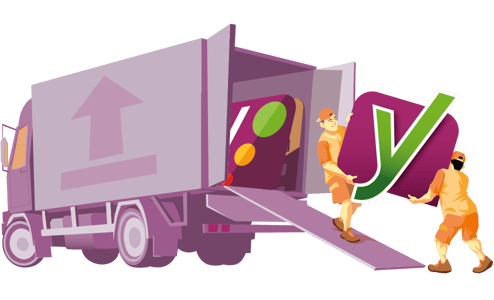 No need to worry about switching, it's easy!
We know it seem daunting to switch WordPress SEO plugins. But don't be scared! We made it easy for you to move from your data from your old SEO plugin to Yoast SEO with our migrate tool.
Easily import your data from other SEO plugins
Importing and exporting of SEO data made easy
Import from SEO Framework, Rank Math, Squirrly SEO and many others
You've decided to migrate from another SEO plugin to Yoast SEO. Welcome! We are excited to have you. We also understand that migrating can seem like a demanding task. You may be wondering, what will happen to all your data? Or, will your website's SEO be rewound to the beginning?
Rest assured, with Yoast SEO, your transition will be smooth. Our plugin lets you import your data from other SEO plugins you've used. We make sure that your data remains in its place, and that the change is so seamless, you don't even notice it.
Buy Yoast SEO Premium now!
Unlock powerful features and much more for your WordPress site with the Yoast SEO Premium plugin!
Why do I need the import from other SEO plugins feature?
When you work on your posts and pages and prepare them to rank in search engines, you add metadata to them. For example, you probably have meta descriptions, SEO titles, and keyphrases for your posts. Yoast SEO imports that metadata, so your hard work remains intact.
Keep the metadata of your posts and pages
You won't have to go over and write new meta descriptions or keyphrases for all your posts. With a few clicks, you can let Yoast SEO take care of importing the data for you.
Easily migrate your data from a long list of SEO plugins
Yoast SEO lets you migrate form a wide range of SEO plugins:
How does it work?
The Tools menu item in Yoast SEO contains the Import and Export settings. There, you will find the Import from other SEO plugins tab, with a step by step process for importing your metadata. For a detailed guide on how to use the feature, watch the video below!
---
Let Yoast SEO help you win the search rankings
Discover all the features of the Yoast SEO for WordPress plugin.