Photography SEO: How to optimize your images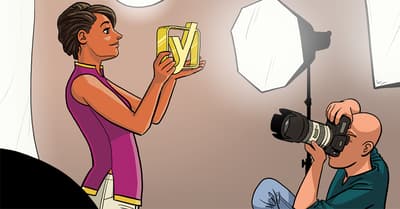 Have you read my post on image SEO? On that post, I got this comment from Jerry, a professional photographer: "In galleries, do you have any suggestions about what the ALT text should look like? The main concern is that we don't want to be perceived as keyword spamming; using the same keyword in all the images of a given gallery."
Before we dive in, if you want to learn more about image SEO and other essential SEO skills, you should check out our All-around SEO training! It doesn't just tell you about SEO: it makes sure you know how to put these skills into actual practice!!
That's a good question about photography SEO. When thinking about the optimization of photo galleries for Google, I could actually only come up with one main comment: write more text to accompany these photos. You might even start a blog about your work and your photos. In this post, I will go over a number of random photos and explain what direction I'd go with that text and photography SEO. There might be some personal preference in this, but I'm sure this will help you to find a way that will allow you to easily add that text yourself as well. Keep in mind that you don't need to be a copywriter to write appealing text ;)
Table of Contents
Why would a photographer want to rank with images
Recently, a friend of mine received a claim for using an apparently copyright protected image. This photographer stuffed his website with copyright warnings, but also exposed all of his photos of very common objects on Flickr.com (although using an 'All rights reserved' status). I'm curious what the outcome will be.
We all know an image will be used at some point if you don't make sure it's useless unless bought. Watermark your photos if you don't want people to use them. Otherwise, people will find your photo and use it on a blog or whatever. If you're not watermarking, that could be one reason to make 'em rank: making money off people stealing your photo. But I think that's an odd business model ;-)
I think the main reason you want your images to rank is because you are proud of your photos. And you want people to notice these, so they will hire you. That should be the main reason to invest in photography SEO in my book anyway. Your photos sell you as a photographer.
In the sections below, I'll go over five common photography cases and explain how I would optimize these for Google.
Single photos and SEO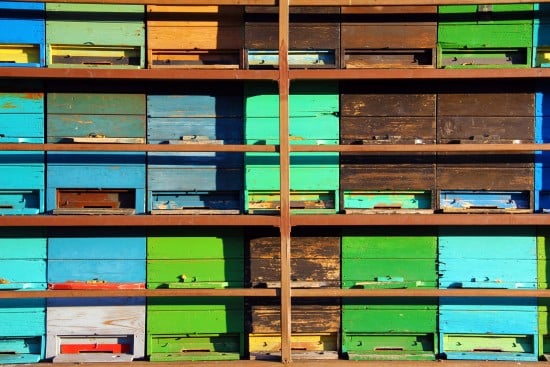 I mentioned optimizing single images / photos in my Image SEO post already. For photography SEO, obviously a lot is the same. Here's a quick summary:
Pick the right file name for your image
Make sure image dimension match the image size as displayed
Reduce file size for faster loading
Add a caption for easier scanning of the page
Use an image alt text, title text is not really necessary
Add OpenGraph and Twitter Card tags for the image
Use structured data when necessary
Don't break the left reading line using an image
Use images in your XML sitemaps
In all this, it really helps to add text with that photo. Search engines can 'read' an image, but they use the context you provide to really make sense of it. The article mainly mentions images to make text richer, but it works the other way around as well. If you want to rank your image, you need to add relevant text.
Photo galleries and SEO

You must have wondered how to rank all of these photos. They are pretty much the same. In the example, you see a BMX rider in a skate park. Jumping. I'm sorry if you are a BMX rider and know all the names and nicknames of these jumps, for the larger part of the world it's a BMX rider jumping. How to optimize your photography SEO for that?
Well, this is a great reason to add text! You have probably spent the day with these guys, tested a number of lenses, tried to play with white balance and perhaps even some ISO values. You have created great stills from dynamic poses. Changed motion blur and shutter speed during the day (and that is where my photography knowledge ends). There is a story in this and that story shows your knowledge, so go write that blog post! It could show your passion for this niche of sports photography. It will tell the visitor in words that if they want great photos like that, they should contact you. The gallery page could already have a call-to-action for that reason.
In short: If you have created a gallery, write about it.
Back to Jerry's specific question about the ALT text in galleries, as mentioned in the first paragraph of this article. In an ideal world, you would create unique ALT texts for all these images. Would that be keyword spamming? Not if you can use long tail keywords per photo, instead of repeating the same ALT text over and over again. Note that if your gallery is a hundred photos, you should ask yourself a) if that gallery isn't too large, and b) if it wouldn't be easier to set up a separate page to rank for the keyword (if any) and not try to rank that specific gallery page at all.
For more information, here's an image SEO post about optimizing the alt tag for images.
Wedding photography SEO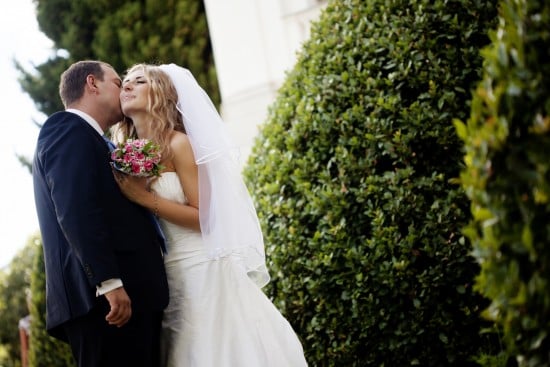 Oh, the emotion on that wedding day. So beautifully captured in photos. A couple stealing a quiet moment with only the photographer as a witness. It's just that, I think. What makes you a great wedding photographer? Are you the always present kind that parties along with the guests and is invisible for that reason? Or are you actively involved in the day and present photo moments along the way? I can't be the judge of your USP, but your subjects, the bride and groom, probably can.
We have done a nice post on testimonials and increasing trust a while back, and I think it works the same with wedding photography. If your wedding couple doesn't mind their photos used on the internet, these great images could lure people to your website looking for the same style of photography. It's not per se SEO that is optimized this way, but if you add a genuine testimonial to the wedding gallery/photo(s), that would help your conversion, right?
Of course, you could also write an additional post about how you 'operated' during the day.
Stock photos and SEO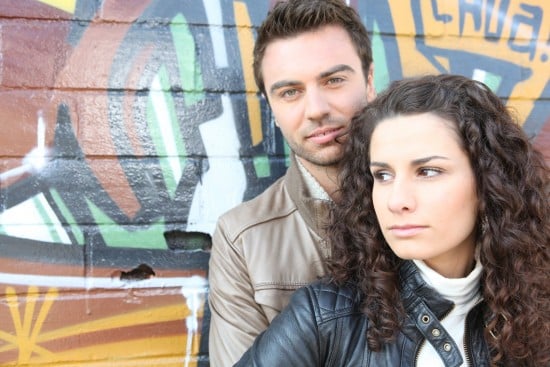 If you're a professional in the stock photo business, you have probably done some photography SEO already. There are some general guidelines:
You've probably chosen one or more niches;
you're doing all the right image optimization and more, as mentioned in our article on image seo;
of course, you're trying to rank watermarked images, not the originals.
There is one more issue to consider when thinking about photography SEO. If your main business is selling stock photos, you probably don't want to do that via your own website. There are plenty of well-visited websites that specialize in selling stock photos. Images in this article are from various photographers at 123RF. Using websites like that, and for instance, Shutterstock or iStockphoto will bring much more attention to people looking for these kinds of photos.
If you want your photo to do well in these on-site search engines, you want to focus on the image description. Use the right keywords. The file name will probably be changed anyway. If you can tag the image, do so using the right tags, not a surplus of tags.
One more thing: most websites allow for a photographer's bio as well. Tell me who you are. If I can relate to your story, it's so much easier to spend money on your photos.
Food photography and SEO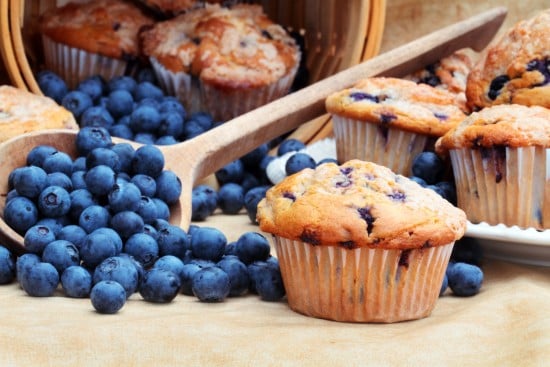 Food photography SEO is a whole different ball game. The topic is so popular that you want to make sure all images are set for sharing. Yes, that means giving away (a number of) these for free. Especially for photos that have baked, cooked, or otherwise processed food, the recipe will help your rankings. Even if it's a magazine shoot, you can probably either use the recipe or come up with a related one.
Social platforms that help a lot with 'spreading' your image on the web are obviously Pinterest and Instagram. For instance Pinterest, it pays to add OpenGraph data to your image. If you have never heard of that, you are probably new on this website. OpenGraph image tags look something like this:
<meta property="og:image" content="http://example.com/photo.jpg" />
Be sure to add at least that one. On a side note: for the recipe, you should use Schema.org markup to improve your photography SEO as well.
EXIF and ImageObject
Although I wanted to write a post that would make photographers think about texts, I can't leave out a bit of technical optimization. Especially for photographers, that understand EXIF and other data and would like to include that as well in their online images, please check http://schema.org/ImageObject.
There is another reason to include that EXIF data: for SEO. In the video below, Matt Cutts from Google clearly states that Google is very capable of reading this EXIF data and according to him, Google 'reserves the right to use it as a ranking factor'. So make sure that your EXIF data is optimized for your keyword, or the subject of your photo, as well.
Besides exifData, you can also include things like copyrightHolder and copyrightYear. It will make it easier for search engines to grab that data. Will the copyright make you rank better? Probably not. But I would understand the wish to include that data.
One more thing regarding EXIF data: we frequently recommend using file size reducing software like JPEGMini and ImageOptim. Exif data is preserved in most of these applications, but please check the FAQ or changelog on their websites, like here, to make sure of this.
Why photographers hate SEO
I might be mistaken, but in my opinion, most photographers hate SEO. Why do I think photographers hate SEO? Because it simply has less to do with photography, and loads to do with extra, textual content or code.
Maintaining a website isn't simple. You preferably need to know a bit of everything. We have seen a lot of photography websites over the past few years. To be honest, it would be a lot if two out of all these websites actually had decent content accompanying the images.
It all comes down to this: if you want your photos to tell a story, please tell that story to Google in writing.
Read more: Image SEO »
Coming up next!
Event

October 04, 2023

Team Yoast is at Attending, Organizing Yoast Contributor day 2023 - October edition! Click through to see who will be there, what we will do, and more!

See where you can find us next »

SEO webinar

03 October 2023

Learn how to start your SEO journey the right way with our free webinar. Get practical tips and answers to all your questions in the live Q&A!

All Yoast SEO webinars »