Yoast research Get to know your audience!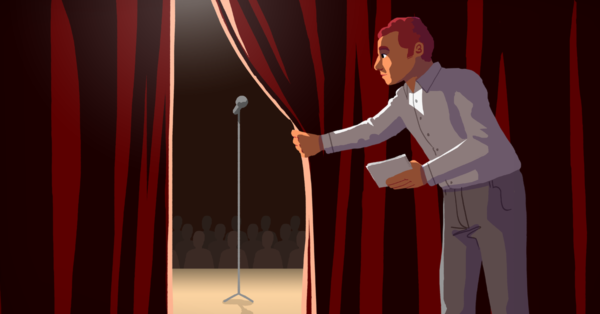 The first step in marketing is to find out what your audience looks like. Who are your visitors? Where are they from? Who engages with your blog posts? In this post, I'll explain how we got to know our own audience at Yoast.com.
Knowing your audience!
When Joost began Yoast.com it was a blog. He wrote about both WordPress as well as SEO and most of his post were rather technical. Nowadays, Yoast offers plugins, themes and online consultancy, being much more than a blog. Also, posts aren't only technical now. Our audience has grown rapidly during the last few years. And that made the researcher in me wonder: who is our audience nowadays? Do we still appeal to a technical (nerdy) group of people? Are our customers mainly developers? Or is our audience not that technically skilled? And what consequences would that have for the marketing of our products? I could imagine that a technically skilled developer is more easily convinced of the use of one of our plugins than someone without the ability to read code. These questions were the starting point of our research. 
Read more: Should you test that? »
I decided to dive in the scientific literature about usability, online purchasing behavior and (internet) experience. Previous research has irrefutably established the importance of usability and user interface on the chance people buy online (e.g. Page, Robson & Uncles, 2012; Chang & Chen, 2008). However, studies also show that the relation between usability and online purchases is mediated by the level of (internet) experience people have (Gefen, Karahanna & Straub, 2003; Castaneda, Munoz-Leiva an Luque, 2004). This means that experienced internet users thus respond differently to aspects of usability than the inexperienced ones. Different audiences have different usability needs.
Translating this scientific blabla to our own situation: It could well be that our technical experienced (nerdy) audience has other usability needs than our new, less skilled audience. Different groups could well need other things to make them buy our plugins! I would think that an audience with limited technical skills need more explanation, while a technical audience would just need our technical specifications in order to be convinced of our product.
My non-nerdy background makes me think that some of our products do not appeal to new (not technically skilled) WordPress users, while they are in fact not that hard to install and use. Perhaps a shift in marketing approach is needed for this specific audience. In our survey, we put questions that will allow us to investigate upon my hypotheses. This week I will start analyzing the data and putting my hypotheses to the test. I can hardly wait!
What should you be doing?
Google Analytics gives you a huge amount of data. But you are close to clueless about most of the demographics, the intentions and desires of your audience. Knowing your audience will allow you to anticipate on their needs and desires. You could adjust your assortment based on their preferences and largely improve your conversion. You thus should do a lot to get to know your audience and increase your sales.
There are lots of packages that allow for online questionnaires. We have used Polldaddy.com for our survey and I am really satisfied with their service. They offer a free account, which will be sufficient for most small companies. What I really like about polldaddy is the way they instantly present their results. They present frequencies and percentages in an easy to grasp format. You can set up a survey that pops up when someone enters your site or you can send a survey invitation to your newsletter subscribers. You can choose open questions if you have few visitors and questions with answer categories if you have many. Just by looking at these descriptive statistics can tell you lots about your audience. Of course, pretty data just begs for advanced and sophisticated analyses.
At Yoast we are already very excited with our results (even before I started the really nice analyses). We have decided to do a survey on a yearly basis to determine the satisfaction of our customers. We would recommend all of you to do the same! Learn and profit by gaining as much information about your audience as possible. Placing a questionnaire on your website is a good first step!
Keep reading: How to analyze your audience »
I realize that this post could appear to be a bit scientific and difficult to read, but since our survey has made clear that the education level of our audience is sky-high, I'm not worried about that anymore ;-). If you want to know more about marketing and how to grow your audience, make sure to check out our basic SEO course.
Literature
Castañeda, J. A., Muñoz-Leiva, F., & Luque, T. (2007). Web Acceptance Model (WAM): Moderating effects of user experience. Information & Management, 44(4), 384–396. 
Chang, H. H., & Chen, S. W. (2008). The impact of customer interface quality, satisfaction and switching costs on e-loyalty: Internet experience as a moderator. Computers in Human Behavior, 24(6), 2927–2944. 
Gefen, D., Karahanna, E., & Straub, D. W. (2003). Inexperience and experience with online stores: The importance of tam and trust. IEEE Transactions on Engineering Management, 50(3), 307–321. 
Page, K. L., Robson, M. J., & Uncles, M. D. (2012). Perceptions of web knowledge and usability: When sex and experience matter. International Journal of Human-Computer Studies, 70(12), 907–919.