5 questions Maile Ohye (Google)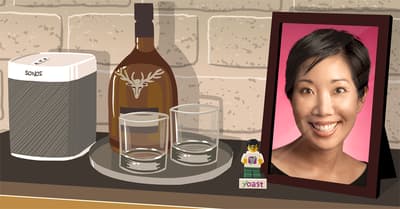 According to Maile Ohye of Google, "SEO is evolving into what Loren George McKechnie described as 'search experience optimization'. It's less about top ranking, and more about optimizing the searcher's journey. It's the intersection of content, UX, and as always, staying smart about search engines." We had the chance to ask Maile a couple of questions, and she was able to give some interesting answers.
Maile is Developer Programs Tech Lead at Google. Since 2005, she has been working on making the search engine better. One of her works include the release of rel="canonical", plus rel="prev" and rel="next" for paginated content. Lately, she is focusing heavily on mobile.
Is Google's AMP project really going to change the world? If so, can you give our dear readers some pointers on preparing for the upcoming shake up?
The AMP project can definitely make the web better for a lot of people on mobile phones, especially with sub-optimal reception. Ideally, if we could travel back in time, web browsing on mobile phones would have become popular with a format like AMP HTML already in place — instead we had a lot of code-heavy desktop pages that were designed for a broadband connection then ported to mobile. As for an upcoming shakeup, that's not on our roadmap! AMP isn't "Google AMP", it's an open source project with hundreds of developers who have contributed.
If you're asking, how will AMP HTML impact Google Search? We still want relevant results for users — we just know users hate slow page loads and AMP is a pretty surefire way to fix that problem and maintain a fast page longer-term. As for pointers on AMP, Yoast, your plugin and blog posts are great. We also have Codelabs if your readers want more info.
AMP is focusing on delivering super fast mobile pages, but will probably grow into much more than that. How will the technology eventually compare with, for instance, progressive web apps?
AMP is great for content-based webpage experiences with basic interactions — it's not for super-interactive webpages like GMail or Maps. That's where it can coexist with progressive web apps (PWAs). If you have a more dynamic website, AMP can be great as the initial landing page — the first experience of a user to your site can be AMP fast. Once the user clicks another link on your site, the AMP page can bring them to a PWA experience. (Here's a demo of a PWA for CNET).
Isn't Google confusing the web development world by supporting and building these – and other – new technologies? It's getting nearly impossible to tell if something will 'stick', don't you think?
I agree the number of options can be daunting and "will it stick?" is on many SEOs' and marketers' minds. I think with AMP and PWAs, it's not about Google nearly as much as it's about what's best for your customers. AMP and PWAs were spearheaded by Google efforts, but neither are Google-proprietary technologies and both help your visitors whether direct traffic or from Search.
Google is also pushing voice search, AI and making its search engine smarter by way of machine learning (RankBrain). Is it possible that Google will eventually circumvent sites by giving the answer to nearly all questions itself?
First of all, internally, we talk about Search as an ecosystem that includes websites/site owners, users, and a search engine. In other words, websites and site owners are a requirement in search success! When Google provides an answer, we care about attribution. You'll notice featured snippets still link to a URL for more information. Additionally, there are many queries where a single answer isn't the end-game. Sites still play a large role in fulfilling searchers' needs. Sometimes users want to browse, compare, research, learn, go on a journey. Quick answers will never be enough for a broad range of use cases.
A couple of weeks ago, Gary Illyes created major upheaval on the web after announcing that Google will eventually use two separate indexes, one for mobile and one for desktop. This announcement shows once again that mobile is the driving force in this world. Could you tell our readers how this new ranking method will influence their sites and what they should do to not get lost in the shuffle?
With mobile-first indexing, we'll still have a single index just like the past (we haven't built two). We still have several Googlebots to help crawl web and apps and get content: Googlebot for desktop, Googlebot for smartphone, Googlebot for images, etc. The difference is that we want to think of the mobile version of a page (the page retrieved by Googlebot for smartphones) as the primary version of the content. This is because worldwide, more people search on mobile than desktop. Now our index can better reflect what mobile searchers will see.
We're testing the mobile-first index to make sure that searchers still have a great experience. To "optimize" for a mobile-first index, make sure that what you serve to mobile users is the version of the content you'd want Google to index, not a paired down version, or a version that gets updated later than desktop, or version that redirects to the mobile homepage. In most cases, if your site uses RWD (responsive web design), you'll be fine.
We'd like to thank Maile for taking the time to answer our questions! Follow Maile on:
Twitter
LinkedIn
Maile also spoke at the WordCamp US conference, where she will gave an update on search and mobile trends.
Read more: Setting up WordPress for AMP: Accelerated Mobile Pages »
Coming up next!
Event

September 27 - 28, 2023

Team Yoast is Sponsoring WordPress Accessibility Day 2023, click through to see if we'll be there, who will be there and more!

See where you can find us next »

SEO webinar

21 September 2023

Learn how to start your SEO journey the right way with our free webinar. Get practical tips and answers to all your questions in the live Q&A!

All Yoast SEO webinars »