Homepage SEO: Does it exist?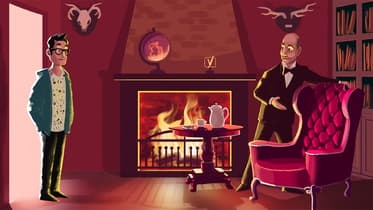 The homepage of your website serves many different purposes. It's the page where you welcome people to your website, where you want to highlight your most important stuff, and from where users can navigate to your other pages. That's why it's important to spend enough time optimizing your homepage. But should you also optimize your homepage to make sure it shows up when people search for your most important keywords? Is that what homepage SEO is all about? That's what we want to dive into with this blog post.
What we mean by homepage SEO
The process of optimizing your homepage for Google, or any other search engine, could be called homepage SEO. Now here's the tricky bit. Because SEO boils down to optimizing your pages to get them ranking for keywords that people use when they search online. And let's face it, you probably want your homepage to rank for a few keywords that are important for your business.
But it is important to note that your homepage isn't just a landing page for your main keywords. It's so much more. It needs to be a place where people are introduced to your brand and where they get an idea of what they can find on your website. It's not a page that you simply want to fill up with content to increase your rankings on certain keywords. You need to think strategically about what your homepage should contain and not just treat it as a landing page for certain keywords.
Your homepage has more than one goal
A good approach to your homepage SEO would be to focus on your site visitors and make it clear to them what your website is about. What they will find on your website and what your business is about. This will not only help people understand your business, but it also tells Google what your website is about. Which contributes to the SEO of this page and your overall website.
The goal for your homepage shouldn't be to rank high for your five most important keywords, you should create dedicated pages for those and focus your homepage on what the user will expect to find there. In addition, it should function as a starting point to easily navigate the rest of the pages on your website. And when it comes to homepage SEO, you should make sure that your page is set up right SEO-wise (more on that later) and that the overall theme of your website is clear.
If there is a suitable keyword that you want your homepage to rank for, it's your brand name. When people search for your business online, it makes sense to lead them to your welcoming page right? It's a good match, as you'll probably introduce people to your business on your homepage anyway. This makes it easy and more natural to rank for your brand name with your homepage.
What if your brand name has lots of competition?
If your website is set up right and you have a nice number of backlinks, your homepage will probably rank for your business name or brand. However, there is an unfortunate exception to that rule. These days, a lot of websites have keyword-based names like 'Christmas Cookies', 'Grow Trees' or 'Cute Socks'. If your brand name is a keyword people could use in Google, it becomes somewhat different. There will be more websites targeting these keywords, so all of a sudden you're facing competition for your site name.
If this is the case for your website, our advice still remains the same. We recommend focusing your homepage on the end-user and giving them the best experience possible. Introduce them to your brand on your homepage and tell the story of what your business can do for them. Make it possible for them to easily navigate to your other pages and make it clear what they will find on your website. Great user experience tells Google that people enjoy browsing your website and it often goes hand in hand with Google understanding what your website is about (a clear site structure, internal links and focused content). Which will benefit your rankings in the end.
How to optimize your homepage for SEO
As mentioned before, homepage SEO is not about optimizing your homepage for a few important keywords. You can decide to set your brand name as the focus keyword, but we wouldn't recommend spending all your efforts on getting that green bullet when it comes to your homepage.
Homepage SEO should be focused on two things: telling Google what your website is about and more technical SEO optimization. Think of technical elements such as setting your meta description, the right use of headings but also speed and user experience. Here, we'll list the most important elements of homepage SEO you can work on:
Focus your page title on your brand name or main product;
Use other headings on the page and use them in the right order;
Add a recognizable logo in the upper left corner for branding;
Add a meta description that invites the visitor to your website. You can even use emojis;
Don't clutter your homepage/menu/footer with a million links. Keep it focused on your most important pages;
Balance the use of images with text and a few important call-to-actions;
Make sure to add the right alt text to the images on your homepage;
Add your contact details, social buttons and/or a newsletter subscription if this makes sense for your business;
If applicable, add a search bar to help people navigate the rest of your pages;
Work on the site speed of your overall website and homepage;
Always focus on user experience, especially now that it's a ranking factor;
Don't forget the mobile experience as more people will visit your site on a mobile device;
Showcase your E-A-T (expertise, authoritativeness and trustworthiness).
This is a checklist that can help you analyze and optimize your own homepage, but of course, a lot of what's being mentioned can also be applied to your other pages. We know it seems like a lot but remember: Rome wasn't built in a day. You don't have to fix everything right away. It's about working towards an optimized page and focusing on the right priorities.
Just remember that your homepage is so much more than just an entry point for your most important keywords. When optimized, your homepage builds trust between you and your potential customer and helps them get an understanding of your business. Which in turn helps Google get an understanding of your website and why they should rank your pages.
Read more: Homepage optimization »
Coming up next!
Event

December 09, 2023

Team Yoast is at Attending, Organizing, Sponsoring WordCamp Ahmedabad 2023! Click through to see who will be there, what we will do, and more!

See where you can find us next »

SEO webinar

12 December 2023

Learn how to start your SEO journey the right way with our free webinar. Get practical tips and answers to all your questions in the live Q&A!

All Yoast SEO webinars »