Aaah, lovely Google Analytics. A tool some people love to hate. And I must agree, I have a tough relationship with Google Analytics as well. It has so many functionalities and so much to offer, which can make it quite overwhelming. But Google Analytics is really trying to help you get along with its data tool. In this post, I discuss some of the features Google Analytics offers to help you get to know and understand the tool.
Google Analytics Academy
One of the ways Google Analytics is trying to help you, is by offering instruction videos within the tool itself. If you go to the 'Real-time' section in the left sidebar and click on 'overview', you'll notice an academy icon on the right. This is Google Analytics Academy.

They used to have this feature for every section in Google Analytics. Unfortunately, that's gone. But you can go to Google Analytics Academy to watch all videos about pretty much every section in the tool. On Google Analytics Academy, you can find free online courses that help you to learn Google Analytics.
Pro tip: Want to check your site stats without becoming a technical expert? Check out our post about the Google Site Kit plugin!
Search bar and help functionality
Like any good tool, there's a search bar that helps you with navigation. You can find it at the top left. You can look for all sorts of things like how to go to the Acquisition report. Or the mobile devices report. At the top right is a help functionality in which you can ask questions about the theory of Google Analytics. It beholds information about definitions, how Google Analytics tracking works and so on. It's a portal to Google Analytics' knowledge base. You can also visit the Help forum from here, email or chat with Google Analytics support.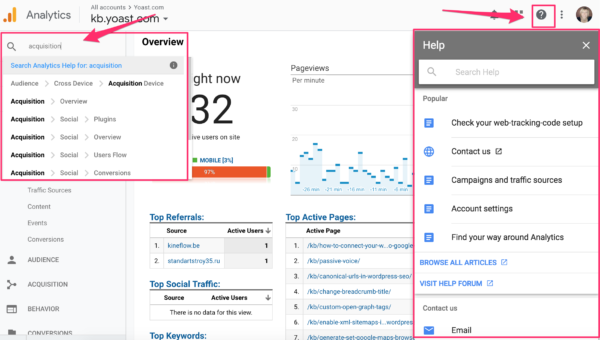 Dimensions and metrics question marks
Understanding what you're looking at, is pretty important. In Google Analytics there are a lot of dimensions and metrics of which you need to have some context to understand the report you're looking at. There are question marks near all dimensions and metrics. If you hover over them, you immediately see an explanation.
And I must agree, not all of them are explained very clearly. Some even make things more unclear than clear. But, that's what search engines are for, Google it to get a better understanding of what you're looking at.
Commonly used secondary dimensions
One of my favorite features is adding a secondary dimension because it gives your reports more context. But not all dimensions are useful to add. And Google Analytics is trying to help you with adding the proper secondary dimensions as well. There's a recommended section when you want to add a secondary dimension.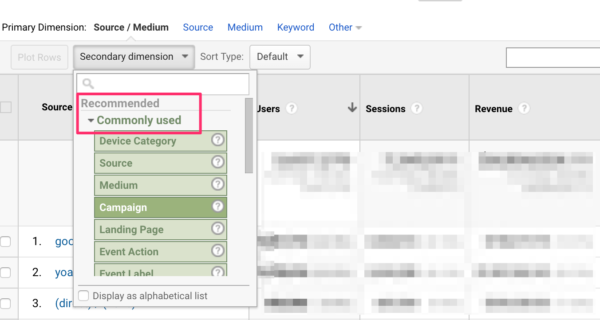 So you'll know what other dimensions are commonly used. And that these are secondary dimensions that make sense. And that they can help you to get more specified data. For example, you can add landing pages as a secondary dimension to the source/medium report. Then you'll know the first page people land from a particular source, like Google.
System segments
Another one of my favorite Google Analytics features is segments because it allows you to specify your data. Giving you more context and insights about the data you're looking at. Google Analytics gives you a lot of segments by default. You can find them in the System section when adding a segment.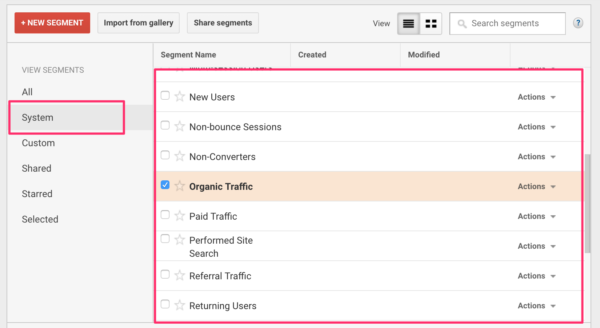 There's this segment called 'Organic' that you can use to find out how your SEO is doing in Google Analytics! But the other cool thing is that you can check how these segments are built. You can use this information to create your own segments, which I highly recommend!
Google Analytics insights
Just clicking your way in Google Analytics is fun at times, but you can get lost easily. Asking yourself a question before opening Google Analytics prevents you from getting lost and will make your analysis a lot more efficient. But asking questions can be hard, especially if you don't know where to start. Google Analytics is helping you with that as well. At the top right you can find something called 'Insights'.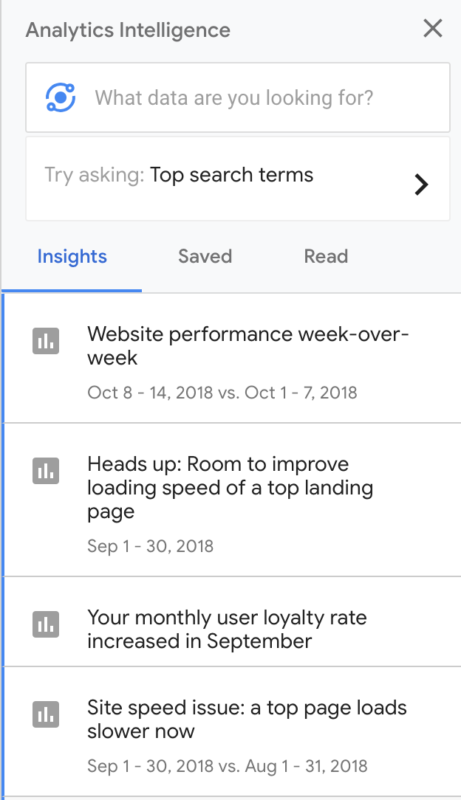 Opening up the Insights section, they show you questions you can ask yourself. And showing you the report where you can find it. They show you possible insights that might be interesting. And alert you with issues or anomalies in your data. This is the perfect place to begin if you want to do more analyzing and more understanding of what you can do with Google Analytics.
Import dashboards, custom reports and segments
In the left sidebar is a section called Customization. This is a place where you can create your own dashboards and custom reports. It might sound a bit advanced but here's the cool thing, you can import dashboards and custom reports from others! You can even import segments. There are complete packages to add to your own Google Analytics reports for free!

If you click on 'Create dashboard' you can see a button called 'Import from Gallery' which leads you to a gallery where you can import all sorts of dashboards, custom reports and segments.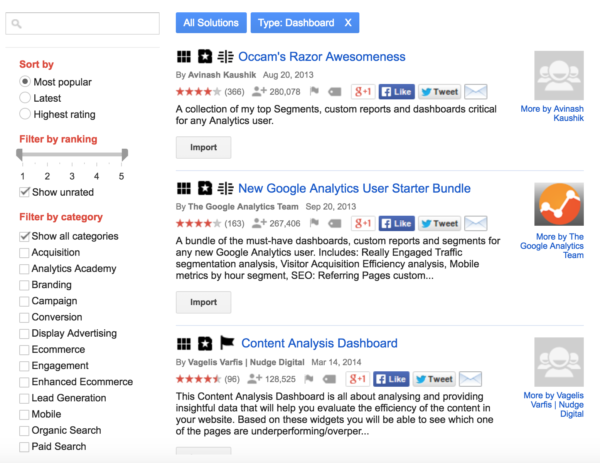 There's a package from the Google Analytics team itself, and there's a popular package from Avinash Kaushik and Justin Cutroni. You can filter by category and check how the ratings are per package. That's pretty awesome! Just a heads up: take the time to really understand what each dashboard or report actually means and what kind of insight it's trying to give you.
Conclusion
Google Analytics is a tool with a lot of sections and a lot of features. Trying to get to know every aspect of the tool can be hard. Luckily, Google Analytics is offering you a lot of help within the tool itself. Which is an easy way of learning how to use Google Analytics and a very good first step if you're a beginner.
Read more: 3 exercises to have more fun with Google Analytics »
Annelieke's Analytics series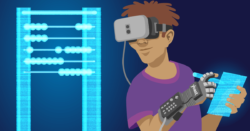 See more from the Annelieke's Analytics series
Annelieke posts about her experiences with Google Analytics and helps you along the way.
Coming up next!
Event

December 09, 2023

Team Yoast is at Attending, Organizing, Sponsoring WordCamp Ahmedabad 2023! Click through to see who will be there, what we will do, and more!

See where you can find us next »

SEO webinar

12 December 2023

Learn how to start your SEO journey the right way with our free webinar. Get practical tips and answers to all your questions in the live Q&A!

All Yoast SEO webinars »