Searching without result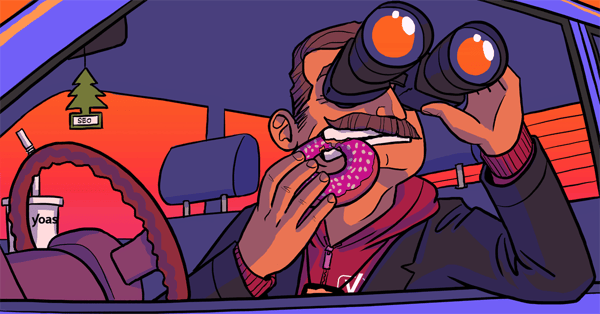 Already a long time ago Justin Cutroni wrote a great post a while back on Tracking Zero Result Searches in Google Analytics. Tracking zero result searches on your website (corporate site, eCommerce website or your blog) is vital to get a glimpse of what your visitors are looking for but can't find on your website. Let's go in depth with the marketing and usability perspective of tracking those failed searches.
Identity vs. brand perception
Every website owner can explain in a few sentences why the website is online and why people should visit it. This is the identity of your website. Each visitor has his own perception of your website (mostly based on, advertisement, design and tone of voice). This is the brand perception.
Within a perfect world the perception your visitors have of your brand and your identity would be a perfect match. Of course this isn't the case for most websites (unless you work for Coca Cola, Google or Apple, and even then). Due to the huge diversity of visitors almost all website are facing the challenge of providing visitors with the correct information to persuade them to take the desired action (buy, read on, interact, subscribe).
In our experience, most website aren't always successful in achieving this harmony of brand and brand perception… But how can you determine whether this is the case on your site? Look at your landing pages with high bounce rates. Visitors leave because they are not interested in your offer or expected something different when they clicked on the link to your website. And, of course, check out on-site search, it's a very valuable metric to look at:
How can internal search tracking help you improve your website?
Going back to the example of the landing page with a high bounce rate, we only know people are leaving the website and can only guess as to what they were looking for. Tracking your visitors searches will give you far more insight in what your visitors are really looking for but can't find.
By combining the (internal) search keywords, possible eCommerce data and the top content of your website you get some basic insight in the most popular content/products of your website. But this (as Justin Cutroni points out in his blog post) isn't including searches visitors made on your site that have zero results.
What does a zero result search mean?
If a visitors performs a search on you website and isn't getting any results it's likely he will keep searching… But there's a big chance this next search will be done on one of your competitors websites. A search query with no results can have quite a few different meanings, all of them useful information to help you improve your website, the most common ones are:
Brand Identity Issues
The visitor has the perception that he can find a certain piece of information on your website but shouldn't have been on your website in the first place (a discrepancy between your identity and the brand perception of your visitor). Chances are you are attracting the wrong kind of visitors (or in the wrong stage of a buying process if your are trying to sell stuff). Taking a look at the traffic source in order to determine if you're ranking on the proper keywords or target the right terms with your CPC campaign (maybe you can save some bucks). The referral pages are worth looking at, maybe visitors performing this type of search just didn't look at the right pages which would help them in their quest for information.
Keyword Choices
The words used by the visitor when searching for something are completely different from the vocabulary used on the website. For example: Your visitor searches for "VAT" but the website only contains a section about "goods and services tax". This situation is a great chance to improve your website. You will be presented with a list of quickly fixable "issue": keywords used by your visitors which are not present on your website at the moment. Including search terms which resulted in zero search results within related post/pages will make sure people can find what they are looking for (even if it's in their own words) and can make a huge impact on the user-friendliness and the effectiveness of your website (whether you are trying to sell stuff or just get your content read). Looking back at the identity and brand perception matching tone of voice and vocabulary with your visitors could prove a step in the right direction to get more loyal visitors.
The Internal Search Engine is Inadequate
The search engine used on the website can't find content that should have been showing up in the search results, even when you're sure it's there. While this might not be as quick a fix, internal search is, as you will understand by now, hugely important. So you should solve the issues with the search engine and save valuable visitors.
Of course there are many more useful way's of looking at the data (think of the data visualization option of Google Analytics). Justin also points out two interesting way's of looking at it.
Huge thanks to my colleague Roel Willems for writing the first and awesome draft for this post!
Read more: Keyword research: the ultimate guide »