Yoast SEO news webinar – April 20, 2021
What you will learn
Our SEO experts Jono Alderson and Joost de Valk will talk you through:
The most important SEO updates from Google, WordPress and other platforms
What to prioritize as they share their views on the news
Relevant best practices to help you outrank your competitors
Replay & recap
This webinar took place on April 20, 2021. Watch the replay above or read the recap right here!
Register here for the SEO News webinar of May 2021
---
Topics discussed in this webinar
Timestamps indicate when the topic comes up in the recording.
Google News
2:00 – New Product reviews algorithm update…
3:54 – …which was big for affiliates and review sites
5:52 – Google Search Console improved data filtering and comparison
7:50 – Various Core Web Vitals updates
11:55 – Video structured data thumbnailUrl adds support for WebP & SVG
14:20 – Enhanced business profiles for stores
16:20 – Coding to hide health prices from web searches is barred by regulators
Other SEO news
18:47 – A great article (and mental model for SEO) from Cyrus Shepherd
20:20 – A guide to making the perfect product page for SEO
Social news
21:17 – Pew Research investigated social media use in the US in 2021
WordPress news
23:55 – Full site editing is partly a 'go' for WordPress 5.8
27:25 – JetPack Boost: a Web Vitals WordPress plugin by Automattic
Yoast news
---
Starring this webinar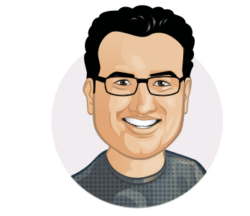 Joost de Valk
Joost is the founder and Chief Product Officer at Yoast. He spends most of his time at Yoast working on Yoast SEO and its add-ons. As Chief Product Officer he makes sure the roadmap for all our products is managed.
Jono Alderson
Jono is a digital strategist, marketing technologist, and full stack developer. He's into technical SEO, emerging technologies, and brand strategy.
---
---