Yoast SEO news webinar – May 25, 2021
What you will learn in this webinar
Every month, our SEO experts Jono Alderson and Joost de Valk will talk you through:
The most important SEO updates from Google, WordPress and other platforms
What to prioritize for your business as they share their views on the news
Relevant best practices to help you outrank your competitors
Replay & recap
This webinar took place on May 25, 2021. Watch the replay above or read the recap right here!
Register here for the SEO News webinar of June 2021
---
Topics discussed in this webinar
Timestamps indicate when the topic comes up in the recording.
Google News
3:41 – Ecommerce Video SEO best practices
5:15 – Page experience report and filters added to Search Performance report
8:25 – New Google research paper: language models like GPT-3 could herald a new type of search engine
Google I/O updates
10:39 – Introduction Google I/O updates
11:31 – Google MUM: a new language model
15:56 – Google Shopping graph
18:39 – Working with merchants to give you more ways to shop
19:53 – Page experience ranking coming to desktop
21:06 – New Toys in web stories
Microsoft news
23:24 – Bing's new shopping features
Other News
25:07 – Pinterest expands Shopify integration
26:20 – Schema.org Announcing Schema Markup Validator
WordPress news
31:10 – Image formats: native support for WebP image files comes to WordPress
31:56 – The Openverse project: a search tool for CC-licensed and public domain content
Yoast News
34.43 – Yoast SEO 16.3 was released with structured data improvements
35.23 – WooCommerce SEO 14.0
36.14 – Readability analysis celebrates its 5 year anniversary!
37:18 – New podcast episodes: Kristopher Jones on entrepreneurship, investments and e-commerce, Marieke van de Rakt on readability, product marketing and leading Yoast and Nichola Stott on SEO agencies publishing on 26 of May
38:27 – Yoast Diversity fund – deadline to apply is May 30th!
---
Starring this webinar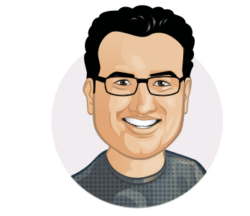 Joost de Valk
Joost is the founder and Chief Product Officer at Yoast. He spends most of his time at Yoast working on Yoast SEO and its add-ons. As Chief Product Officer he makes sure the roadmap for all our products is managed.
Jono Alderson
Jono is a digital strategist, marketing technologist, and full stack developer. He's into technical SEO, emerging technologies, and brand strategy.
---