Yoast SEO news webinar – June 29, 2021
What you will learn in this webinar
Every month, our SEO experts Jono Alderson and Joost de Valk will talk you through:
The most important SEO updates from Google, WordPress and other platforms
What to prioritize for your business as they share their views on the news
Relevant best practices to help you outrank your competitors
Replay & recap
This webinar took place on June 29, 2021. Watch the replay above!
Register here for the Headless CMS webinar in July
Topics discussed in this webinar
Timestamps indicate when the topic comes up in the recording.
Google news
3:51 – June/July Core algorithm updates
7:16 – Page experience update
8:04 – A new insight tool by Google: Search Console Insights
9:25 – Google will feature authors once again, but for news sites
12:10 – New for local businesses: Google has more features to show what your business offers
14:30 – PageSpeed shows different metrics
16:33 – Expansion of shopping integration to include WooCommerce, GoDaddy, and Square
20:37 – Real story: an SEO scam using HTML editor
21:50 – A new SEO guide by Google
23:03 –  FAQ limitation by Google
WordPress news
25:36 – A new WordPress release: 5.8
26:59 – Support for WebP images in WordPress 5.8
29:16 – Start to contribute to the WordPress Block Pattern Directory
29:57 – ACF takes over Delicious Brains
Other news
31:30 – 10th year anniversary of schema.org
33:46 – Collaboration by Shop Pay and Shopify
35:42 – Shopify sites can edit their robots.txt file
37:25 – A new search engine has been launched
Yoast news
39:17 – 16.5 release: Czech language support
39:38 – 16.5 release: New social appearance templates
40:40 – 16.6 release: The first SEO workout in Yoast SEO
41:44 – Podcast with Nichola Stott: hiring, running and evaluating a SEO agency
42:35: Podcast with Lily Ray: on the future of E-A-T, paid ads, e-commerce spaces and SEO
42:50 – A new webinar by Yoast about Headless CMSs. Register here!
Starring this webinar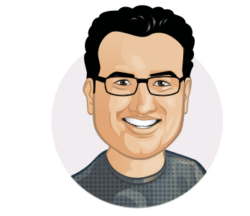 Joost de Valk
Joost is the founder and Chief Product Officer at Yoast. He spends most of his time at Yoast working on Yoast SEO and its add-ons. As Chief Product Officer he makes sure the roadmap for all our products is managed.
Jono Alderson
Jono is a digital strategist, marketing technologist, and full stack developer. He's into technical SEO, emerging technologies, and brand strategy.
Still not sure what to expect? Watch this highlight!
Here's a short clip from a previous SEO news webinar in which Joost and Jono discuss Google's new language model, named MUM:
P.s. Haven't tried our free Yoast SEO plugin for WordPress yet? Click here to check it out!
---