Video SEO: How to boost traffic to your site – April 13, 2021
Video SEO: How to boost traffic to your site
Video is an increasing part of web communications. Chances are you are already using video on your website and if you're not – you are probably looking for the best way to do so. If generating traffic through video is on your priority list, this webinar is for you. Our video and brand marketing strategist Phil Nottingham (former Wistia) will talk you through all you need to know about video SEO and how that will help you to boost traffic to your website.
---
What will I learn?
4:55 – Why you can't escape video;
12:01 – What kind of videos should be on your website;
21:00 – Helpful tips to get started with videos;
23:53 – How to optimize your video content for search;
36:41 – Meeting your audience where they are or bringing them to you;
44:05 – How can you measure video SEO;
47:59 – Phil answers questions from the audience.
Is this webinar for me?
Phil will touch on a very broad spectrum of topics regarding video SEO. Ideally, you already have some experience with video when attending this webinar, so you can get the most out of his hands-on tips and tricks. But feel welcome if video marketing is pretty new to you, Phil's story will probably inspire you to get started!
Speaker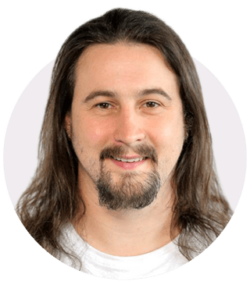 Phil Nottingham is a video and brand marketing strategist. He has quite a track record when it comes to video. After acting on stage, directing in theaters, and working in the complex, technical world of television broadcasting, he entered the online marketing industry and learned about SEO. More than a decade later, Phil is one of the well-known experts in online video techniques, platforms, and SEO. You might know him from his former employers Distilled (now Brainlabs) or Wistia. Make sure to follow Phil on Twitter.
Related links
Want to read more about video SEO, hosting platforms or our Video SEO plugin? Make sure to check out:
---