Yoast SEO news webinar – January 25, 2022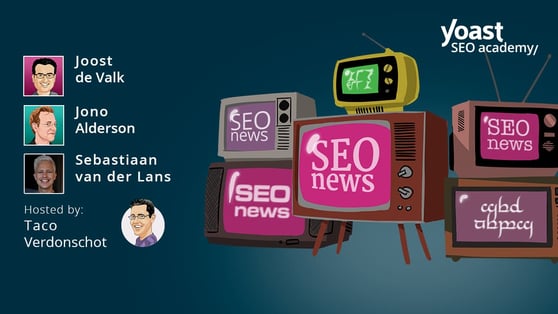 Save the date!
Tuesday, 25 January 2022
4 pm CET / 10 am EST
Duration: 1 hour
Starring Joost de Valk, Jono Alderson and Sebastiaan van der Lans
Register now!
What will you learn in this webinar
In 2022, our SEO experts Joost de Valk and Jono Alderson will keep you up-to-date about everything that happens in the world of SEO and WordPress.

As a bonus, a special guest will join this webinar: Bas van der Lans from WordProof. WordProof timestamps content so you can prove when you published certain content and did not alter it afterward.
Join this monthly SEO news webinar, as Joost, Jono, and Bas talk about:
The most important SEO updates from Google, WordPress and other platforms;
Relevant SEO best practices to help you outrank your competitors;
What WordProof does and how it helps the next generation prepare for SEO;
Extra: Get answers from our experts on your SEO-related questions during the Q&A.
Who is this webinar for?
Everyone that is working regularly on their SEO;
If you're curious about how WordProof can improve the web;
If you're looking for advice or have questions about your SEO strategy.
Details
Tuesday, January 25, 2021;
Start time 4 pm CET / 10 am EST;
Duration 1 hour (including Q&A);
Free webinar, but registration is required to attend live.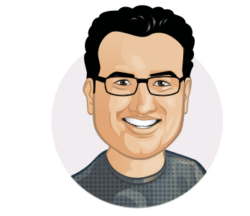 Joost de Valk
Joost is the founder and Chief Product Officer at Yoast. He spends most of his time at Yoast working on Yoast SEO and its add-ons. As Chief Product Officer he makes sure the roadmap for all our products is managed.
Jono Alderson
Jono is a digital strategist, marketing technologist, and full stack developer. He's into technical SEO, emerging technologies, and brand strategy.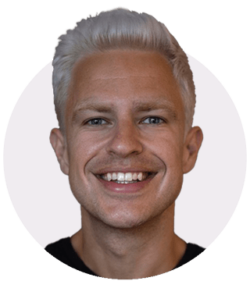 Sebastiaan van der Lans
Sebastiaan is chairman of the Trusted Web Foundation and CEO of WordProof. He has a big heart for open source. In 2006 he co-founded Amsterdam-based open-source agency 'Van Ons', which is a leading digital agency now, serving over 100M page views a year. In 2020, WordProof won Europe's 'Blockchains for Social Good' contest 2020. Sebastiaan has a strong passion for improving the playing fields of publishing, SEO, and e-commerce. Solutions by his teams are actively being used by over 100.000 organizations. Let's build the Trusted Web, together!
Want to get notified about all our SEO webinars? Sign up for the monthly SEO webinar newsletter!
---
Feeling you have to wait too long?
Watch another Yoast webinar to pass the time