SEO news webinar – looking towards 2022
Save the date!
Tuesday, 21 December 2021
4 pm CET / 10 am EST
Duration: 1 hour
Starring Joost de Valk and Jono Alderson
Register now!
What will you learn in this webinar
We're coming towards the end of 2021! It is a blast to keep you updated on all the SEO news, interact with you, and hear all your interesting SEO questions. And we'll keep on doing that in 2022. But besides getting updated, it's also important to look ahead. That's why this webinar is not only about the most important SEO updates, but also about improving your SEO strategy in 2022. So that you can kick off your SEO in 2022 with a flying start. Our SEO experts Joost de Valk and Jono Alderson will talk you through:
The key SEO themes to watch for in 2022;
The most important SEO updates from Google, WordPress, and other platforms in 2021.
Tips and best-practices to help you with your SEO;
Extra: Get answers from our experts on your SEO related questions.
Who is this webinar for?
Everyone that is working regularly on their SEO;
If you're looking for advice on your 2022 SEO strategy;
When you've got SEO questions that you want answers for.
Details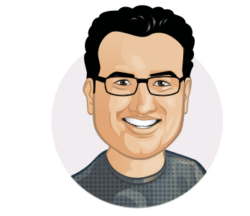 Joost de Valk
Joost is the founder and Chief Product Officer at Yoast. He spends most of his time at Yoast working on Yoast SEO and its add-ons. As Chief Product Officer he makes sure the roadmap for all our products is managed.
Jono Alderson
Jono is a digital strategist, marketing technologist, and full stack developer. He's into technical SEO, emerging technologies, and brand strategy.
P.S. Haven't tried our free Yoast SEO plugin for WordPress yet? Click here to check it out!
---
Feeling you have to wait too long?
Watch another Yoast webinar to pass the time