Yoast SEO news webinar – February 22, 2022
Why you should watch this replay!
We've been talking about lots of interesting SEO news in our February webinar! Both Google and Bing have been trying out new search features to help guide users through content journeys. Besides that we've been discussing the role of AI in search, research about Google's title tag rewrites, new features on social media platforms… and a whole lot of privacy issues. Watch the replay or read our recap below!
Stay on top of the latest news in SEO and register for our next free webinar on March 29, 2022:
Register for our next webinar now! »
Topics and resources
Google news
Microsoft news
Social media news
Other tech/internet news
Yoast SEO news
Sign up for the Yoast SEO webinar newsletter
And get a monthly email with an update about all SEO webinars and exclusive information on the most important topics that will be discussed.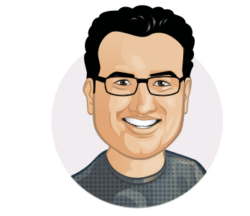 Joost de Valk
Joost is the founder and Chief Product Officer at Yoast. He spends most of his time at Yoast working on Yoast SEO and its add-ons. As Chief Product Officer he makes sure the roadmap for all our products is managed.
Jono Alderson
Jono is a digital strategist, marketing technologist, and full stack developer. He's into technical SEO, emerging technologies, and brand strategy.
Questions asked during the webinar
Why are outbound links important for a website when it can lose me possible customers?
To rank highly, and to gain (and keep) customers, your pages need to help to solve their problems. Sometimes, you're not going to be able to do that – or not going to be able to do as good a job as other sites. In those cases, the best way that you can help that user is by referring them to someone else. That helps to cement your reputation as a 'trusted advisor' and forces you to focus on helping the right customers – or to improve your content so that you are the best solution (replay time 30:45 – 34:00). 
In which cases do I mark a page as "nofollow"?
There aren't many situations where you want to set a whole page to nofollow. You might want to noindex a page, but in most cases, you'll still want search engines and crawlers to be able to follow links out of that page and to discover the rest of your content. 
What would be your best SEO strategy suggestions when trying to figure out what keywords to focus on?
There's no "universal" strategy for keyword research. But the key thing to keep in mind is to really think about the journey a customer takes in your market and to put yourself in their shoes. Use the expertise and experience you have about your products and market to think about all the kinds of questions and challenges that your audience might have. Then you can fire up some tools and explore. Look for gaps where you can help users, solve problems, and produce better content than the competition. There's no point just focusing on high-volume keywords because that's what all of your (less sophisticated) competitors are doing! 
Learn how to reach your audience with our keyword research course (replay time 34:59 – 40:43). 
Do you think there would be any significant use of SEO in the future for video streaming sites like Youtube, Twitch, facebook?
Yes! Online video has been booming for years and there is no end in sight. From the hours of video on YouTube to short-form videos on Instagram and TikTok. Some content is especially good for a video format, like explainer videos. Other times users are specifically searching for videos on certain content. Make sure your content matches the search intent, whenever it's a blog, a video, or something else. We also know that Google is increasingly assessing content in all formats, and providing users with a mix of result formats. If your audience isn't watching your videos, they're watching your competitors'. 
As discussed in the webinar (9:42 – 11:49), Google 'guesses' product information that would normally be based on structured data. Does that mean that the structured data is not relevant anymore?
At the moment, they're only doing that guessing on pages that don't have structured data. And until they're not doing a perfect job of that – which won't be any time soon – it makes sense to continue to provide your information. And don't forget, there are other systems apart from Google which relies on structured data. So, you really want to take every opportunity to craft and manage how you present your information in this way.
---