Do outbound links matter for SEO?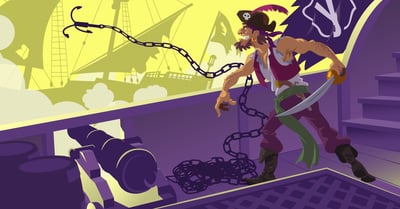 In Yoast SEO, we have a check for outbound links. With this check, we'll find out if there is an outbound link on your post or page. And in case there isn't one, we'd advise you to add an outbound link to your content. Why do we insist on adding a link like that? Isn't it true that you should get links to your website, and your website only? Well… Not per se.
Have a red or orange bullet for the outbound links check? Here's what this check does and here's how to solve it.
What are outbound links?
There are several types of links. The most common ones are these, we believe:
Internal links from one page on your website to another page on your website. These links

can help optimize your site for search engines, w

e have an internal links tool for that. And with the site structure course in our Yoast SEO academy, you can learn how to do your internal linking well.
And then, there are two types of external links:

Links from other websites to yours. We call these inbound links or backlinks.
Links from your website to another website. Outbound links, indeed.
The outbound links check in Yoast SEO focuses on the latter: links from your website to another website.
What does the outbound links check do?
The outbound links check counts the number of links you've added to your post or page. It counts nofollowed and followed links. Followed means that search engines can follow these links, add value to the article, and perhaps rank it higher. Nofollowed links don't let search engines follow them through to the other website. That way, they don't contribute or add value. We'd rather see followed links! That's why we'll ask you to add at least one followed link to get a green feedback bullet. If you've purposely only added nofollowed links, your bullet for this check will turn orange instead of green.

Link to your resources!
Did you get an orange or red feedback bullet for the outbound links check? Then turn it green by adding at least one followed outbound link to every article you write. Which sources did you consult and which ones gave you the right answer? Refer and link to them, because they deserve it. You'd like others to do the same for you. Properly linking to your sources contributes to the perceived Expertise, Authoritativeness and Trustworthiness (E-A-T) of your content.
You should choose links that are relevant to your visitors. And if you think your visitors might like to learn more about a subject and you don't want to offer that specific content yourself, send them over to someone who does. If we all link to the sources we consider the best, they end up higher in the search results and we all benefit!

Want to learn more about link building and other aspects of SEO? Our all-around SEO course and other SEO courses can help you with that. You get access to these courses with Yoast SEO Premium, which also gives you access to extra features like an internal linking tool in the Yoast SEO plugin.
Go Premium and get free access to our SEO courses!
Learn all about SEO and unlock lots of features with Yoast SEO Premium:
Why we want you to add outbound links to your post
At Yoast, we feel that every post should include an outbound link. We feel so strongly about this because our mission is 'SEO for everyone. We very much believe in equal chances for everyone on a connected web. By asking you to add that outbound link, we ask you to connect your website to the next website. And that website to the next website. By doing so, we create a web that expands and expands, from one related website to another. We help Google to connect the dots. We help Bing to get insights on what sites, or rather what pages relate to each other.
By connecting the web, and structuring the web with your help, we help search engines find interesting websites. We help interesting websites rank in Google. With your help. SEO for everyone.
So.. do outbound links matter for SEO?
Outbound links most definitely matter for SEO. Not per se for your SEO, but SEO in general. Your link helps your neighbor, your supplier, your customer, and of course, your visitor. So we strongly believe there is a good reason we have a check for them in our Yoast SEO for WordPress plugin and our Shopify app.
Read more: Link building from a holistic SEO perspective »
Coming up next!
Event

February 04, 2022

Team Yoast is organizing Yoast Contributor day 2022, click through to see what we're going to do, who will be there and more!

See where you can find us next »

SEO webinar

25 January 2022

Also in 2022, our SEO experts Joost de Valk and Jono Alderson will keep you up-to-date about everything that happens in the world of SEO and WordPress. This webinar a special guest will join: Bas van der Lans from WordProof.

All Yoast SEO webinars »