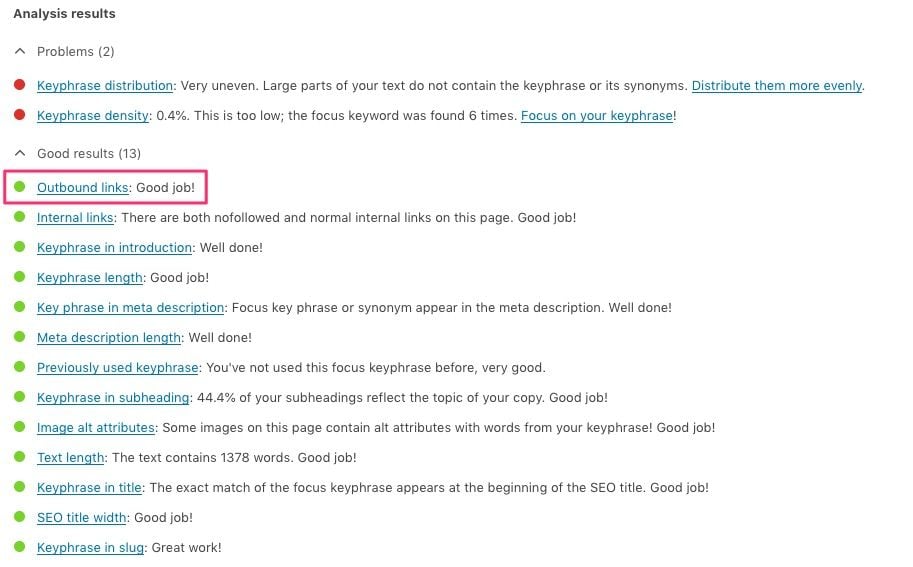 ---
Unlock additional features in Yoast SEO Premium
Get much more for your WordPress site with the Yoast SEO Premium plugin!
---
Why do I need to add outbound links to my content?
It might seem counter-intuitive to add links to other websites to your content because you're encouraging your visitors to go check out a different site, but adding relevant outbound links is good SEO practice. Why? Let's dive in.
Relevant outbound links improve user experience
If you link to an article that you think is relevant and useful for your users, you improve your site's user experience. You could include a link to an article that discusses a subtopic of what your post is about, without having to go off-topic yourself. Adding an outbound link allows you to move your content forward without having to stop to discuss a subtopic.
You could also include links to the sources that you consulted when writing the page. By adding relevant links, you allow your users to learn even more about the topic!
Outbound links make the web a better place
Outbound links are not just good for your SEO, they are good for SEO in general. If you want to contribute to making the web a better place, you should include outbound links in your pages. By adding relevant links from one site to the next site, we create a web that expands from one related website to another. This helps search engines connect the dots. But it also helps the people around you. By linking to their sites, you can help your friend, neighbor, supplier, customer, and your visitor!
The outbound links check in Yoast SEO
So, by adding relevant outbound links to your content, you help both search engines and your visitors discover useful and interesting websites. To help you with this, the SEO analysis in the Yoast SEO plugin comes with an outbound links check.
This check counts the number of links you've added to your post or page. When you haven't added any outbound links yet, the Yoast SEO plugin will give you a friendly reminder to add outbound links to your page.