REST API
Get the best SEO for your headless WordPress website and control the metadata you receive from the Yoast API endpoint
Available in Yoast SEO Free and Yoast SEO Premium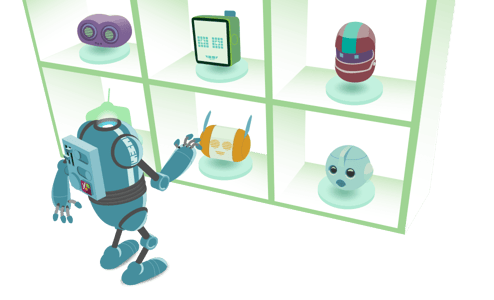 What does the REST API in Yoast SEO do?
With the Yoast SEO REST API endpoint, we make it possible for you to use Yoast SEO on your website built with WordPress in headless form! The Yoast SEO REST API endpoint gives you all the metadata you need for a specific URL. That makes it very easy for you to build a solid website that follows the essential SEO rules. Moreover, we expose the data so you can gain granular control over it!
Easily do SEO in your headless CMS
Receive the correct SEO metadata
Gain control over the metadata Yoast SEO sends you
Save time and effort, and still get the excellent SEO results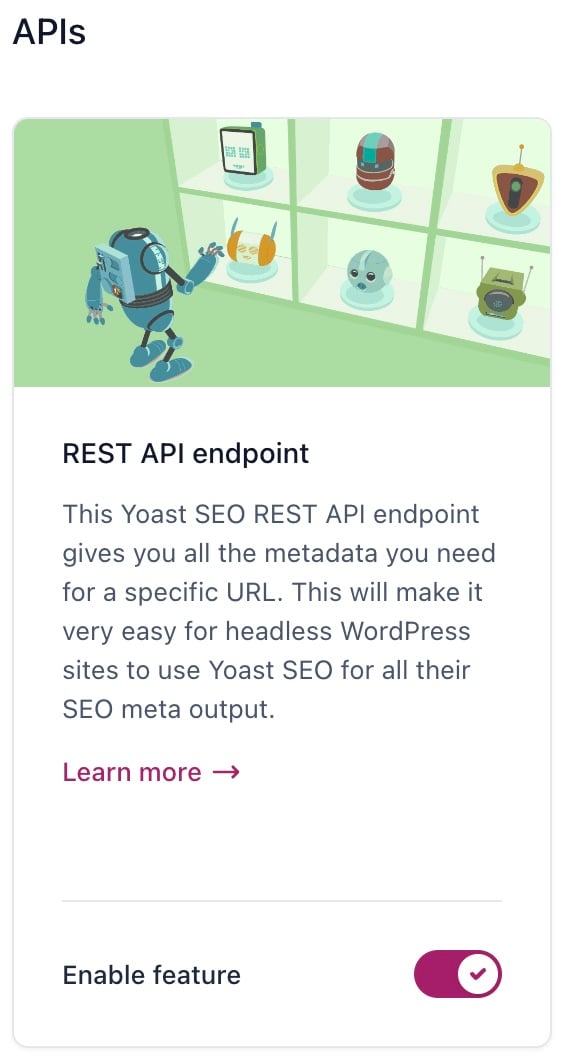 Do SEO more efficiently with Yoast SEO Premium!
Save time by unlocking all the powerful Yoast SEO Premium features.
Why do I need to use the REST API in Yoast SEO?
When you use WordPress as a headless CMS, it may be hard to do SEO properly since there aren't many readily available SEO tools for such an environment. So, you might end up having to build everything yourself. And that can be some tough work! On top of programming, you'd need to be excellent in SEO too. Well, the Yoast SEO REST API endpoint covers the SEO part for you. We make the SEO metadata of a post or page, such as crawling directives or structured data, available for you to use. In addition, we expose the data and give you more granular control over the metadata you receive from the API endpoint of Yoast.
Get get good SEO results for your site built with a headless CMS
You may have developed an excellent website that performs well. But, to give it that extra push and help it secure its place at the top of the search results, it also needs to follow the SEO rules. The Yoast SEO REST API endpoint helps you return all the SEO metadata for any URL on a site. That makes Yoast SEO easy to use with a headless CMS. But, more importantly, it means that you will be able to give your site the essential SEO love that can help it rank.
Get control over the SEO metadata
As a developer, you may want to have control over what goes on your site. By exposing the metadata, we make that possible for you. We return the SEO metadata in two ways: in a prefabricated blob that contains all the necessary meta tags (and Schema.org output) for a page, or as raw data, as a series of key/value pairs (and more complex objects) for each tag. It is up to you to choose how you want to handle that data, edit it and customize it.
Fully outputs your structured data
The REST API in Yoast SEO doesn't just output the OpenGraph data and the crawling directives you set for a post. It also comes with full support for the structured data on your page. Structured data helps search engines understand your site better, so it's vital to have that data on the pages you built on your headless WordPress site. Luckily, Yoast SEO outputs all your structured data properly. No need to worry about that!
---
Let Yoast SEO help you win the search rankings
Discover all the features of the Yoast SEO for WordPress plugin.