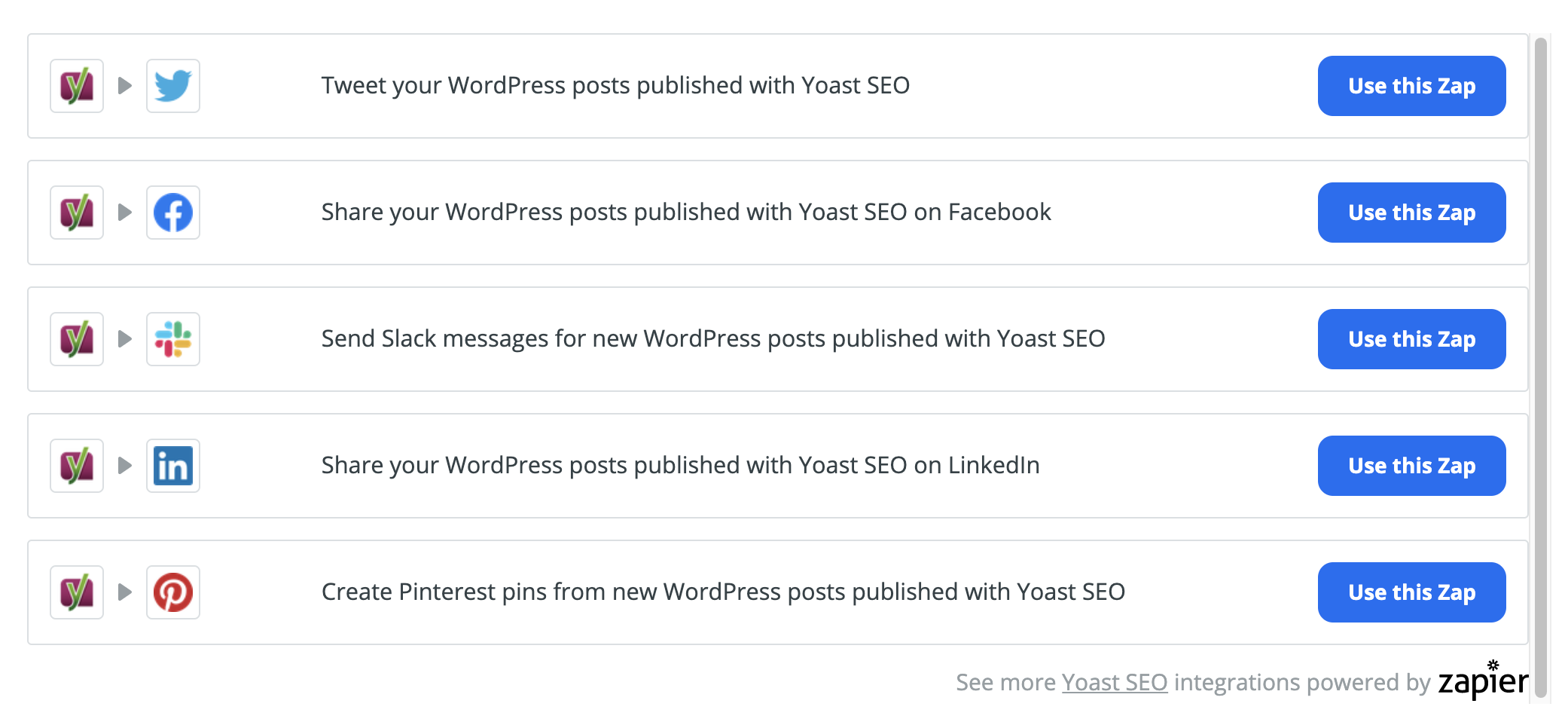 Why do I need this Zapier integration?
Zapier is an automation platform that lets you connect apps and build workflows. The Zapier integration in Yoast SEO Premium lets you automatically share your WordPress content on your preferred platform. You'll save time while simultaneously increasing the visibility of your content!
Save precious time by automating your social posts
Whenever you publish new content, you can inform your social media followers about it by sending an automated custom-crafted message. You'll only need to set the workflow once, and it's done. You'll be stress-free, knowing that you are sharing high-quality posts while saving time.
Get an increased visibility of your content by effortlessly sharing it on your preferred platform
Posting on your site is great, but sharing your content on other platforms can help you expand your audience and potentially increase your traffic. By automating the content sharing process, you'll make sure that all new content you publish gets the attention it deserves!
Buy Yoast SEO Premium now!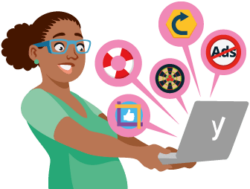 Unlock the Zapier integration and other powerful features for your WordPress site with the Yoast SEO Premium plugin! You'll get access to the redirect manager, the internal linking tool and blocks, all the Yoast SEO academy courses, and much more!
How does the Zapier integration in Yoast SEO Premium work?
Watch this video and find out how to use Zapier in Yoast SEO Premium!