Algolia integration
Improve the quality of your site search and help users find your most important content
A feature of the Yoast SEO Premium plugin for WordPress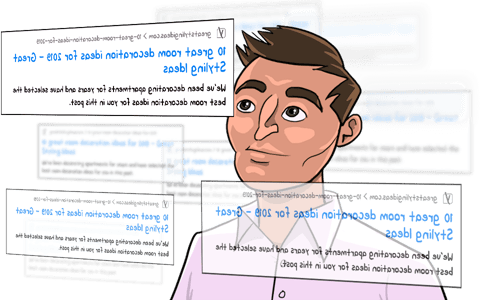 Improve your site search
Automatically helps your users find your cornerstone and most important content in your internal search results. It also removes noindexed posts & pages from your site's search results.
Serve your users the content that matches best
Search results based on internal link count
Have your most important content show up first
Removes redundant articles like noindexed post and pages
What does the Algolia integration do?
Algolia is one of the most powerful site search engines you can get. This search and discovery engine powers many of the biggest sites on the planet. Algolia makes the search engines on sites a lot smarter.
Yoast SEO Premium users can now use the Algolia integration in Yoast SEO. This integration helps your users to find your cornerstone and most important content in your internal search results automatically.
Activating this and reindexing your site content should lead to dramatically improved internal search results. To develop these highly relevant search results, we use the ranking feature that powers our internal linking suggestions. Your site search will now always uncover your most important first — relevant to the search, of course.
You can use the Algolia integration to
Improve the quality of site search
It uses internal linking stats as weights, ensuring that your visitors see your most important content first. It also allows you to remove noindexed content from the internal search results.
Unlock this feature in Yoast SEO Premium
Get this feature and much more for your WordPress site with the Yoast SEO Premium plugin!
---
Let Yoast SEO help you win the search rankings
Discover all the features of the Yoast SEO for WordPress plugin.